Black Cadillac Kings Trip To ATL 2019 ISSA AWARDS
$2,585
of $8,200 goal
Raised by
24
people in 3 months
Hello Music Lovers!
This is our band Black Cadillac Kings from Klamath Falls Oregon. We have been a 4-piece music unit for going on 4 years now. We write, record, engineer, produce, release and perform our own original music.
As you can see from the video I captured the guys at their 9 to 5 j o b s. 0ur drummer Chris Garrett is a brick mason and a logger. Super dangerous work. Our lead guitarist Vic Picks drives a school bus full of brats all day. High stress job that requires unwavering patience. Our bassist, Otis D Oliver is cooped up in the metal shop everyday breathing dust and grinding sharp objects into custom knives to make ends meet. I myself, Shane Thornton have been doing Hard labor construction work for over 40 years outdoors braving the elements. All of us have always played music and have done thousands of dive bar gigs over our lifetimes in separate bands. As you can see we are no Spring chickens any more and Father Time is winning LOL! We feel now is the time to put music in the front seat. We have 3 records out now and are about to release our 4th cd. Our music has reached people around the globe and it's gaining momentum. We won Best Rock Song 2018 from the World Songwriting Awards with our song "Baby Loves My Hotrod "
Now we have been nominated in 4 categories for the International Singer-Songwriters Association
ISSA AWARDS 2019
*Entertainer Of The Year 
*Band Of The Year 
*Album Of The Year ( 3 On The Tree)
*Band Single Of The Year (420 Girl)
And! 420 Girl became a finalist for Best Rockabilly Song in 2019 for the WORLD SONGWRITING AWARDS!
The ISSA AWARDS are held in Atlanta, GA the first weekend of August at The Hard Rock Cafe. Better yet, Black Cadillac Kings has been asked to perform at The Hard Rock Cafe for the ISSA Awards Show weekend with a few other fantastic indie artists!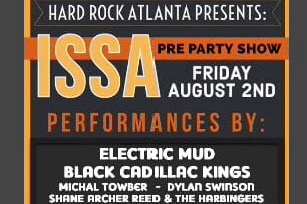 This is where we need your help with money. We need capital to help get our 4th cd printed and released. It's supposed to be due out by the end of Spring and it's called "4 On The Floor". We have the artwork ready and the tunes are recorded!
We found an amazing young artist that has helped us with our goal in becoming cartoon characters for our Black Cadillac Kings comic series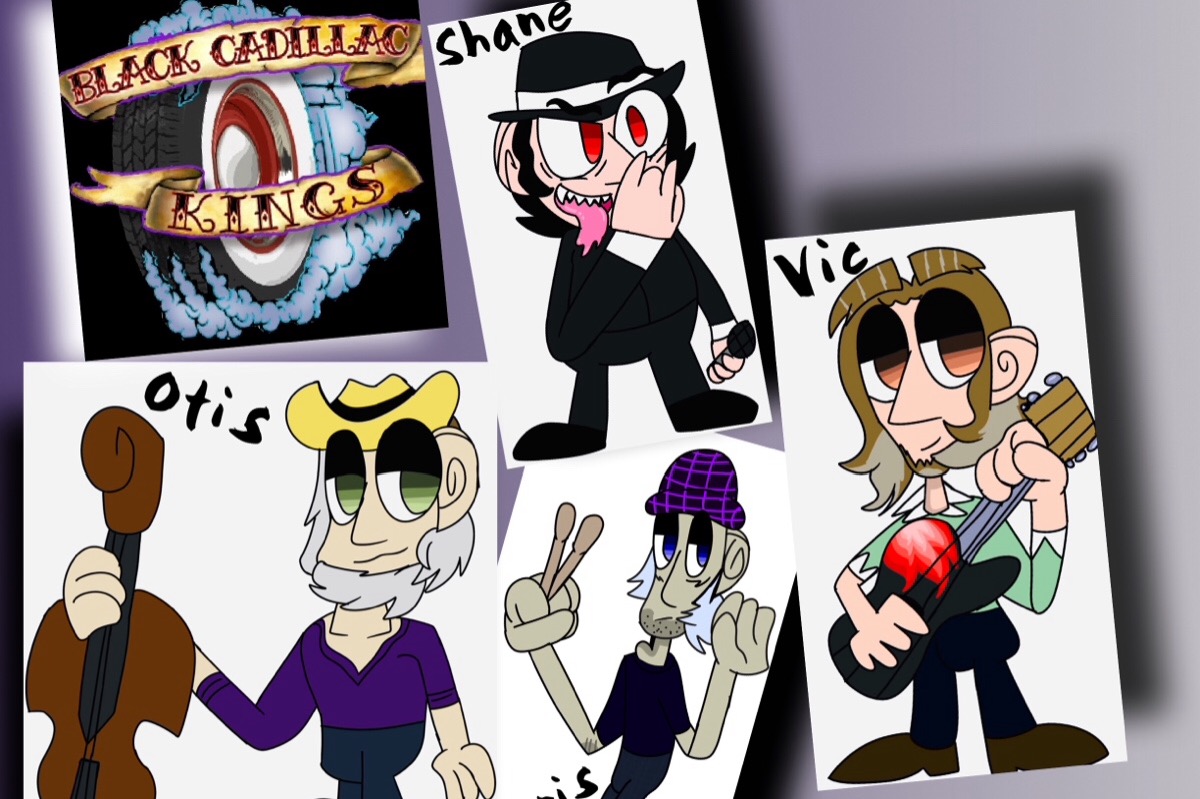 But we need a new graphics computer to help her become the awesome artist that she is. We want to see this talented artist be a success too!
We are from Oregon and have to get to Atlanta somehow!
Round trip plane tickets to Atlanta and a rental car from the ATL airport to the Hard Rock Cafe, or we could rent a van and truck ourselves to Georgia. Hotel accommodations too. Plus we have to order band merchandise (we need band t shirts, stickers etc.)
 This ISSA AWARDS show that is a once in a lifetime experience and a great opportunity to get out of our day jobs and have the chance to do something we truly love for the rest of our years. We've worked our asses off on dead end jobs. We want to take that wasted energy and use it to work our asses off making music instead.
Please Help us  music lovers!❤️
Black Cadillac Kings gotsta get to Atlanta and fulfill our destiny !
With extreme gratitude and our
utmost humbled thanks,
The Black Cadillac Kings love you,
Best wishes,
Shane, Vic, Chris, & Otis
http://blackcadillackings.com

+ Read More