Chop My Beard for Pancreatic Cancer
 Make Bernie Shave His Beard:

Original Goal:  Raise at least $3,000 for pancreatic cancer research (but let's not cap it there)
Updated Goal: Raise $5000 for pancreatic cancer research

The song  "With a Little Help from My Friends" by Joe Crocker (Original version by the Beatles), should be my theme song.  I wouldn't be where I'm at in my life today without my friends and family.  On April 5, 2018, I turned 30 years old.  Before I went to bed that night, I thought about my life and all of the help that I've received along the way.  I have been very thankful for all of that help, but still something seemed missing.  I realized that now I want to help people as I have been helped.  Below I will explain why I chose to remove my beard and give all of the donations and proceeds to pancreatic cancer research…

For over 2 years, my face has been graced with one of the most magnificent beards you will ever see.  Throughout those 2 years, I have been countlessly harassed by colleagues, friends, and family members to shave off my piece of facial art.  OK, obviously you can see that I am very attached to my beard… but it is pretty awesome.  BUT! I am willing to sacrifice my beard for a cause that is so dear to my heart…

It was September 2004… I was on the golf course and received a phone call from my mother.  She was crying.  She had some news that she had to share with me right away.  This could not wait.  Her doctor had found a growth on her abdominal wall.  She told me not to worry because the doctors were confident that it was only a benign cyst that they could surgically remove.  At least that's what she told me. The doctor said to go home and enjoy the holiday season with the family and return after the new year. 

Fast forward to the 1st week of January, 2005, when the procedure was to be done…  The doctors found that this "cyst" was actually cancerous and had spread everywhere in her abdominal region.  A culture was gathered to determine the type of cancer to establish a plan of action.  She was diagnosed with pancreatic cancer.  The doctors only gave her 6-8 months to live.  Giving it a few days of thought, I sat next to her in the family room to ask how she was doing.  She started to cry, looked me in the eyes and said "Bernie, I've made up my mind.  I'm going to fight and kick this thing's ass".  Shortly after this, she started her chemotherapy treatments.  For those of you who don't know, chemotherapy is an arduous and horrific experience for the patient and the patient's family.  It takes the life out of the patient and greatly reduces their quality of life.  My mom's one goal during this trying time was to see me graduate from high school in 2006.

Despite the doctors' prognosis of 6-8 months to live, my mother made it 18 months.  Troy High School made special arrangements to present my high school diploma to me in my living room with my mother in her hospital bed.  She witnessed me graduating high school.  She had completed her goal of watching me graduate. 

Two days later, on June 3, 2006, my wonderful mother lost her battle with pancreatic cancer.

Please help us raise money for all those affected by pancreatic cancer.  On Mother's Day 2018 (May 13th) all money raised will go directly to pancreatic cancer research.  You will also get to see me without a gratuitous amount of hair on my face.

Thank you so much to everyone for your generosity.
-Bernie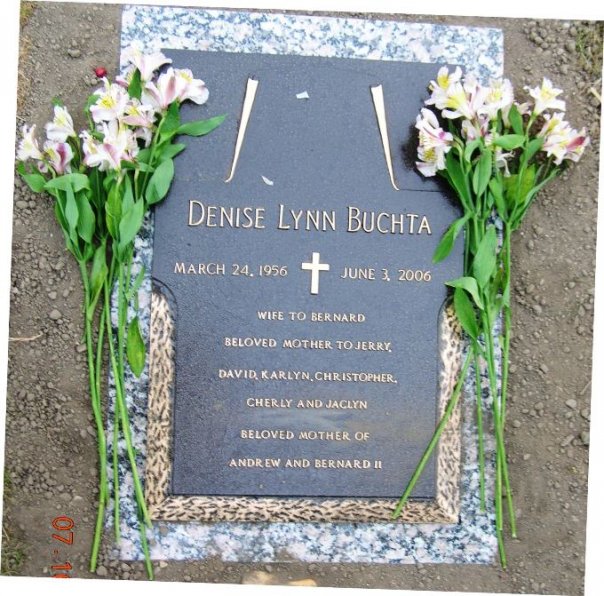 Organizer
National Pancreas Foundation (Npf)
Registered nonprofit
Donations are typically 100% tax deductible in the US.
Learn more
#1 fundraising platform

More people start fundraisers on GoFundMe than on any other platform. Learn more

Expert advice, 24/7

Contact us with your questions and we'll answer, day or night. Learn more