Ciao, Bella! To Italy and beyond!


Hello friends, both known and unknown! Thank you from the bottom of my heart for visiting this page of mine. 
My name is Oona and I am a rising junior currently studying history and theatre... And presently, I am working hard to finally set off on an unprecedented, and previously thought impossible, adventure!
In Short
I am headed to the Accademia dell'Arte in Italy for a chance I may never have again to follow a dream of performing, exploring and studying historical wonders and may not be able to pay for all the necessary puzzle pieces of the journey.
My dad and I have been struggling to make ends meet since we lost my mom in 2010, and this opportunity isn't going to wait around for our luck to change. Theatre and history (especially medieval) have become a hugely important part of my life and who I am, and this program could prove absolutely pivotal in my education. In order to graduate from my college, I will have to do advanced work in my chosen areas of study. Having an experience as rich and new as this will offer me inspiration nowhere else can in a way that combines medieval history and performance at the heart of where it was created. This will truly change my life.
Even with financial aid, unpaid tuition is still $2,100 excluding the plane ticket, insurance, living costs, security deposits and required travel expenses once I arrive. I am hoping to make enough to cover my needs once en route... But tuition is due in August and I won't be able to cover both. If you are able to contribute even a little, it would make it that much more possible! 
Thank you so much for considering helping me take on this beautiful adventure! 
The Longer Story
the plan
It is with great hope that I begin writing about the opportunity that is waiting before me. I have been accepted to study at the Accademia dell'Arte in Arezzo, Italy for Fall of 2014. The Accademia is a challenging and prestigious academic institution and training ground for dancers, musicians and theatre artists. I will delightfully be joining the other avid students of the physical theatre program... If I can muster the support!
a little history 


It has been a bumpy ride to get here, but I am here nonetheless!
I've always been a story lover. From age three in the bath with my dinosaurs (it was a big scandal when the triceritops fell for the stegosaurus!) to taking on the role of Storyteller as a councilor at a wonderful peace camp to studying history and theatre arts full time - two of the most profound and influential forms of storytelling!
fast forward through a few years
My very first taste of physical theatre at a workshop with Double Edge
Me as a lax bro Phaeton and very inebriated Philemon in one of my favorite plays. Mary Zimmerman's
Metamorphoses
.
Ariel in Shakespeare's 
Tempest 
And more recently as the mother in Sophie Treadwell's
Machinal 
As I have grown and life has thrown stranger and more complicated curveballs, my relationships to theatre, acting, history and stories in general have changed. They've transformed from an natural and joyful interest to a deeply optimistic reverence to a sober and devoted respect and back, but never the same way twice!
why here and now
In a heady attempt to chase down the origin of these many longings, I've chosen to uproot myself from my comfort zone completely and fling this student's mind, heart and body into a place absolutely overflowing with artistic history.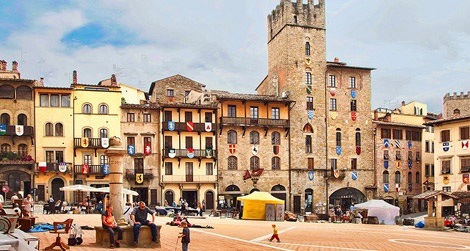 The thriving city of medieval-history-steeped Arezzo
Commedia dell'Arte itself, an ancient form of masked theatre which I will be studying in depth, is one of the most challenging and revolutionary techniques in performance history. Developed in the 16th century, Commedia is considered the first form of professional theatre, and is often performed with little to no formal set and with a cast of archetypical stock characters, still played today with great emphasis on an exploration of their traditional styles. 
Students of the Accademia in action!
I will not just be studying performance, but philosophy, history and Italian as well! I will even have the opportunity to make my own mask with master mask maker Torbjörn Alström. 
From the Accademia's own blog, www.adalife.it
Did I mention the incredible plethora of medieval history I will be surrounded by? I will be quite literally surrounded by the structures and art I have been studying these past few years.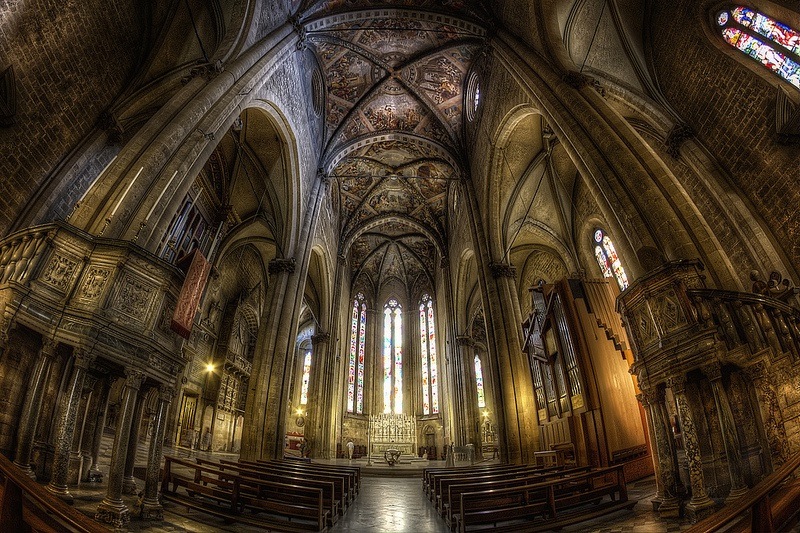 The immaculate Duomo Arezzo, whose construction began in 1278 and continued into 1511. An absolute historical treasure.
My college's curriculum offers us the opportunity to truly delve into our hearts' desires as the core of our study. In truth, I struggled to even stay in school because my heart was so confused and really, really struggling through a lot the aforementioned curveballs-o-life. But after two years, I finally passed all my classes and regained a sense of confidence that's been missing for many years. 
So here I am, ready to chase down the incredible journey that is laid out for a modern performer trying to find context in ancient fascinations for just what keeps us coming back to storytelling.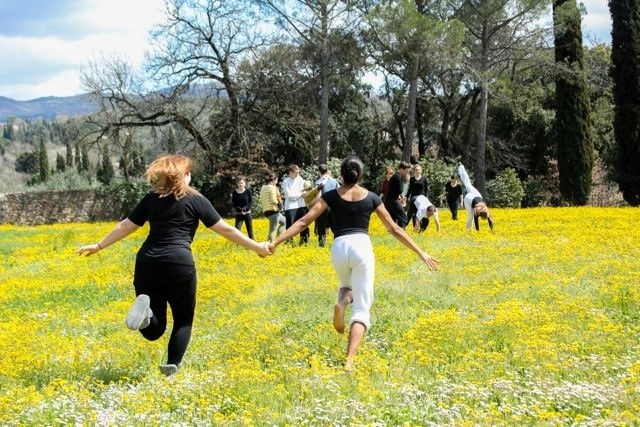 Students celebrating 
but...
I will be starting a full time job within the next few days, and despite the full time commitment, it will not be enough to cover insurance, travel expenses, and a plane ticket. 
It's been especially hard on my dad without my mom's support and yet he has never stopped pushing me to keep going and chase down that dream of helping others, teaching others, and especially showing them life through new eyes by telling stories.
So! I am taking on the expenses of this trip myself, with the help of friends, family and strangers and I am taking a leap of faith in saying that with this chance, I can change the world for the better. And maybe someday get my dad the little house by the sea in Italy he's been dreaming of. 
To you, who have been willing and patient with my story, thank you for hearing me. I hope that if you can you will consider offering even a tiny vote of confidence to this fund. 
Much love! 

Organizer
#1 fundraising platform

More people start fundraisers on GoFundMe than on any other platform. Learn more

GoFundMe Guarantee

In the rare case something isn't right, we will work with you to determine if misuse occurred. Learn more

Expert advice, 24/7

Contact us with your questions and we'll answer, day or night. Learn more