For as long as Rachel can remember she has longed for the opportunity to be a Mom. When Ed and I married we knew we wanted to start a family and could not wait for the chance to raise a child of our own. We never imagined our journey to parenthood would be over ten years long and involve so many highs and lows along the way.
     The diagnosis of infertility for both of us, fertility treatments, a dangerous reaction to fertility treatments, a failed adoption, and a foster care journey ending in loss after 10 months are all pieces of our life that have lead us to the next step we'd like to take to grow into a family of three (not counting fur babies). The heartbreak and loss along the way have been difficult, but we continue on in hopes of fulfilling our dreams. 
      Ed and I desire more than anything to have a baby that will not leave us. During our 10 months of foster parenting, we felt fulfilled and knew that we were meant to be parents. Unfortunately, we just don't feel we can sustain another loss by parenting through foster care again. We believe the best way for us to experience the joy of parenthood without encountering the risk of the baby having to leave us would be through private adoption.
      The cost of newborn adoption is quite hefty, with the average adoption totaling  between $25,000- $35,000 and beyond. We recognize the goal is a huge one!  Although it makes us uncomfortable to ask others for help, we know that there is just no way we could embark on this journey without help. Would you consider helping us reach our goal?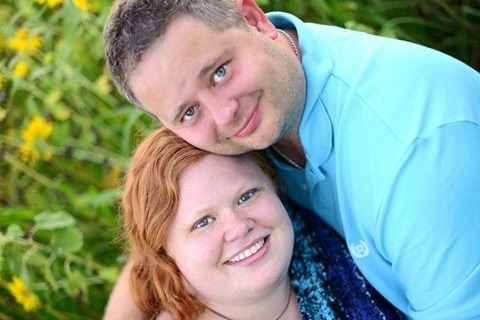 If you cannot contribute monetarily would you please consider praying for us? Thank you for reading this long note and for supporting us as we continue on our journey to Moutoux Party of Three!
THANK YOU!!
Organizer
Rachel Lynn
Organizer
Franklin, OH