http://www.floridatoday.com/story/news/2016/08/29/model-mom-tari-elegele/87623804/
‌ 
My name is Tari Elegele and I am running for The Miss JETSET magazine cover model competition. I was born and raised in Melbourne Florida, an impoverished community, plagued by drugs and violence. However at a young age I knew I was destined for much more than what my surrounding had shown me. While attending the University of Central Florida I loss the father of my unborn child to gun violence. This sudden loss and new responsibility provided me the motivation to create the Follow Your Dreams campaign. The Follow Your Dreams campaign is a tool used to inspire others to live their life to the fullest. Following my dreams has allowed me to win the Top#1 in my region and have propelled me to the final rounds of the Miss JETSET 2016 cover model search. JETSET magazine defines affluence with the best in luxury cars, travel, private jet, yacht, fine dining, fashion, and high-end living. The irony of me gracing the cover of JETSET Magazine will not only provide a voice for the underserved, but will show others to follow their dreams.
On August 4th, The Miss JETSET 2016 cover model came to a humbling end. I did not make the top 25 In the competition. I am ranked 35 out of 10,000 models. The emense support of my family, friends, and Social media followers allowed me to again see and appreciate the benefits of team work. Together we raised a tremendous amount of money from grassroots campaign to support a the B-Postive foundation. A non profit charity that provides financial assistance to families battling childhood cancer and has allowed me to follow my passion by turnung my dreams into a reality.
The creators of JETSET has called me with some exciting news. As a finalist I will still be featured in the affluent JETSET magazine. This new opportunity has yet again that you must follow your dreams. In life there is no loose. There is only an learning and growing opportunity.
I have been invited The Miss JETSET 2016 hangar party taking place September 10, 2016 in Scottsdale Arizona. I'm honored to be invited to this exclusive event, yet I find myself conflicted about the cost of the trip. As a single mother the the travel expenses from Orlando Florida to Arizona are not feasible. Flight and hotel accommodations is roughly $500.00 dollars.
I would love to attend this event to have the opportunity to represent my community, my supporters and all of my sponsors. I thank you for continuing to believe in me. I thank you for helping me get to Scottsdale Arizona. I thank you for supporting me.  All gifts and donations are appreciated. Helping me get to Arizona is not limited to financial contributions.  Any and all helps. 
I.E: Affordable flights, Buddy passes.
Hotel accommodations: discounted rates.  *To show my appreciation all my supporters will receive an autographed poster of myself. *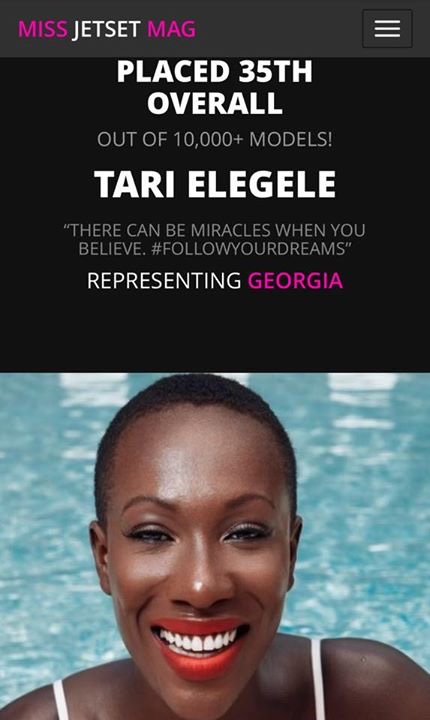 Even though I will not be crowned the winner of the Miss JETSET 2016 competition and the recipient of $100k in cash and prizes. My vision of wanting to invest into the Follow Your Dreams campaign to help high risk and underserved children graduate from high school and advance to higher education has not waivered. The Follow Your Dreams Campaign goal will be to minimize their likelihood of being a product of their environment and allowing them to escape a drug ridden community with hopes to come back and rebuild a new safe community.
Together We Can. Rest in Peace Troy Harden. He is the reason I am following my dreams. #StopGunViolence
#FollowYourDreams
#TariElegele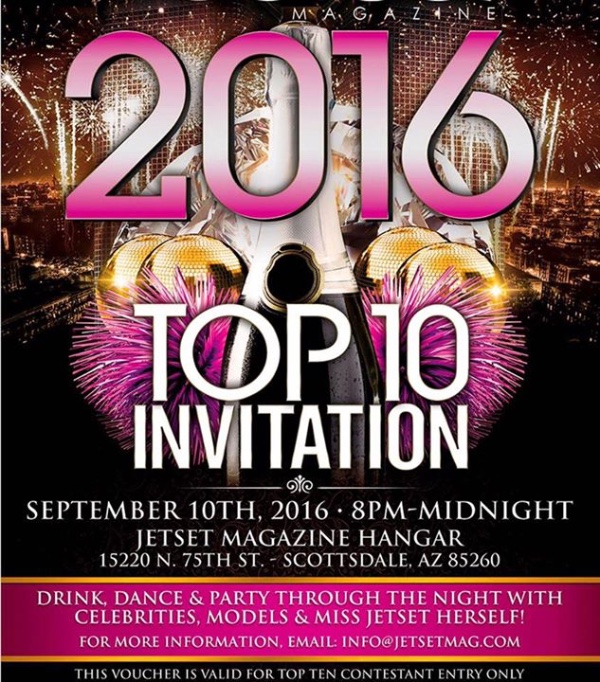 Organizer
Tari Elegele
Organizer
Melbourne, FL