St Johns Cafe Food Relief North Kensington
Dear Friends and Supporters,
Lockdown2 has inspired a new food relief project 'Feed W10'. Every week we take the money you have kindly donated to a cash and carry and buy, in bulk, what the four food banks we are working with have told us they desperately need. (See pics below). This is complemented by a weekly visit to the
Felix Project
  where we load up with fresh fruit, veg, meat, eggs and cheese. All of this is delivered to community kitchens who cook up meals for those most in need in W10.
We are currently working with
The Dalgarno Trust
 ,
Bay 20
 ,
The Space
  and
The Tabernacle
 . All four of these charities provide meals, bags of shopping and many other support services to those experiencing food poverty in W10. Kensington and Chelsea boasts some of the highest net worth inhabitants but also has many pockets of severe deprivation – North Kensington is one of the deepest. A sobering fact to note is that 31.6% of children in this borough live in poverty.
Food banks we are working alongside unanimously concur that the demand for aid has tripled this year since the pandemic began. Help is needed more than ever. Every time we make a drop, the relief and joy the charities express is palpable and sums up how desperate the situation is.
All the money donated will be used to supply fruit, veg and essentials to those in need in North Kensington. Your financial donations will go entirely towards funding this food relief project. All staff, including Rima, Amanda, Maryam and the admin, safeguarding and marketing support team are volunteers.
Please share this page with anyone who might be interested in helping and please donate if you would like to help. A regular donation would make a huge difference, as food poverty is not going to go away.
Thank you for your invaluable support.
Rima, Maryam, Amanda and team.
How to contact us:
Email: [email redacted]
Instagram: stjohnscafe
Call Rima: 07891 078 647
Or Amanda 07956 282 858
How it started: In March when the pandemic closed the doors of Rima's Café at the Playground Theatre, she and her son Mars created a GoFundMe page to raise money for a Covid19 food relief campaign. Over the course of 11 weeks, they raised £16,000. With the help of a team of local volunteers producing over 6000 meals, all of which were delivered to those most in need in the North Ken community.
The last campaign attracted a lot of attention with publicity in newspapers both local and national, RBK&C Mayor Gerard Hargreaves came to visit and recently in October this year Rima was on Radio 5 Live discussing food poverty and school meals.
The Stage Newspaper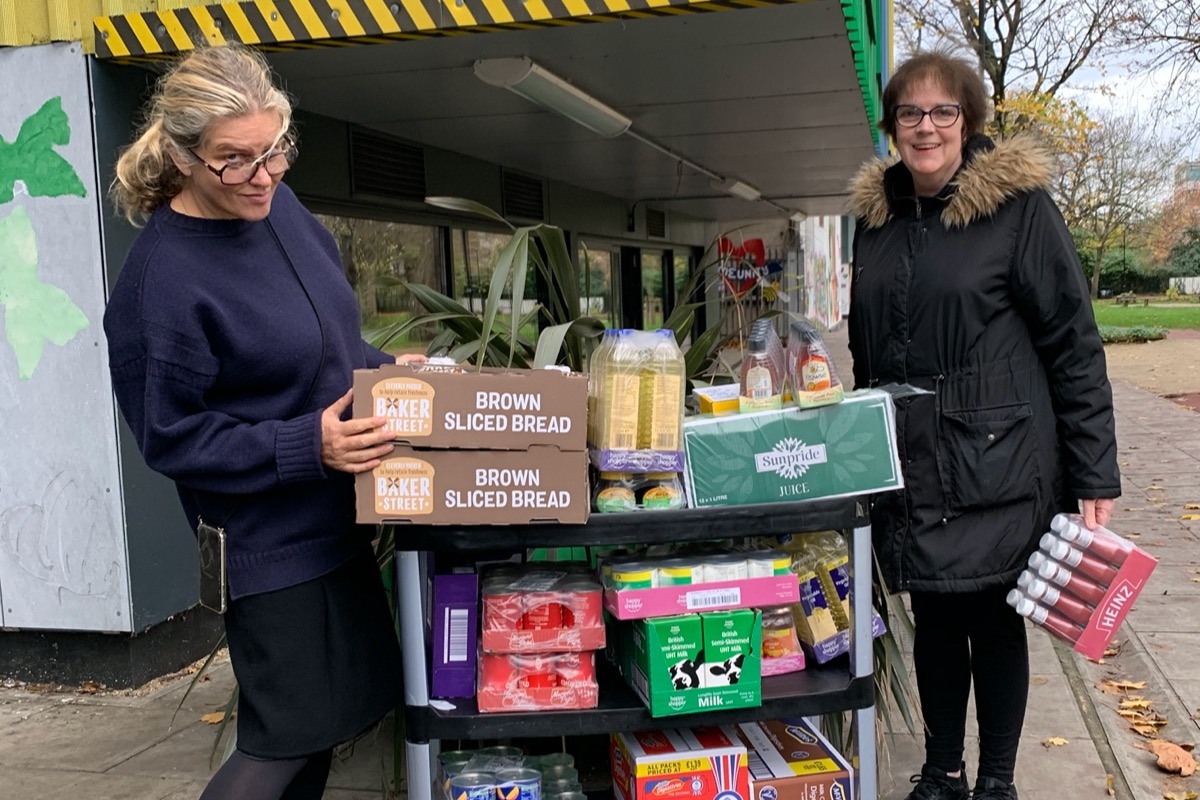 Fundraising team (2)
Rima Sams 
Organizer
London, Greater London, United Kingdom