July 3rd, 2017, will never be the same for me and those that were touched by this special person in our lives, Ron Schulty.  54 years old.  Much too young to be taken from all that love him.
There was a terrible accident which resulted in the tragic loss of a valued husband, father, grandfather, uncle, huge extended much-loved family member, as well as an integral part of our work family at JB Instant Lawn.
This man loved his wife and family deeply and unconditionally throughout his adventurous life journey. Through the many years he served his country honorably and with pride in the Army, the expansion of his family and extended family loving each member greatly, and cherishing the love in his life surrounding him. There was no greater joy and love on his face than when he was with his family, spending time with his family members, and being a part of the bigger picture in each of their lives supporting them and being there when able in any capacity needed. He loved his family deeply.
Our JB Family is forever changed with a great loss to my everyday work family. All of us who know and love Ron will never forget him in our life. The sneaking up behind me and scaring me, hiding garbage under my keyboard, the spider showing up in random places only I would find, the threats of huge deadly moths coming after me because he threatened to shoo them in to my office, things tossed over our shared walls bonking me in the head while trying to work, practical jokes and humor shared within our department, such laughter on some challenging days, Ron will forever be missed by me personally deeply and ourJB Instant Lawn Family. He was an integral part of our JB Team and every day work life.
I will add more about Ron's personal life from the view of his wife, Jean. She has a tremendous and difficult journey ahead not only dealing with this great loss in her life on top of the fact that Ron was the support of their family. With Jean's personal health challenges, finances are always tight but with the loss of Ron in her life, I can't even imagine the challenges ahead financially for her and her family. My heart aches for her and Ron's entire family unit, extended family, his friends and all those in his life that knew and loved him including our JB Instant Lawn Family that has worked with him for many years. Many lives were touched by this man and will miss him terribly.
I've set up this page to hopefully help contribute to Jean while financially attempting to take care of the financial burdens that are coming up now, the near future with funeral costs, living costs, and everything else that she will be facing in her future. Please help in any way possible. Please feel free to share any thoughts or stories you feel moved.
Life is not promised nor guaranteed. Life is a gift to be treasured and appreciated. Cherish those you love around you knowing something such as this could touch your life at any given moment so unexpectedly. Hold on to the love and support that surrounds you.
Thank you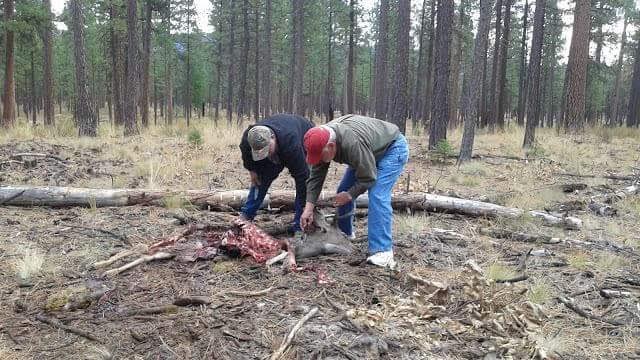 Organizer and beneficiary