Reconstruir mi hogar Huracán María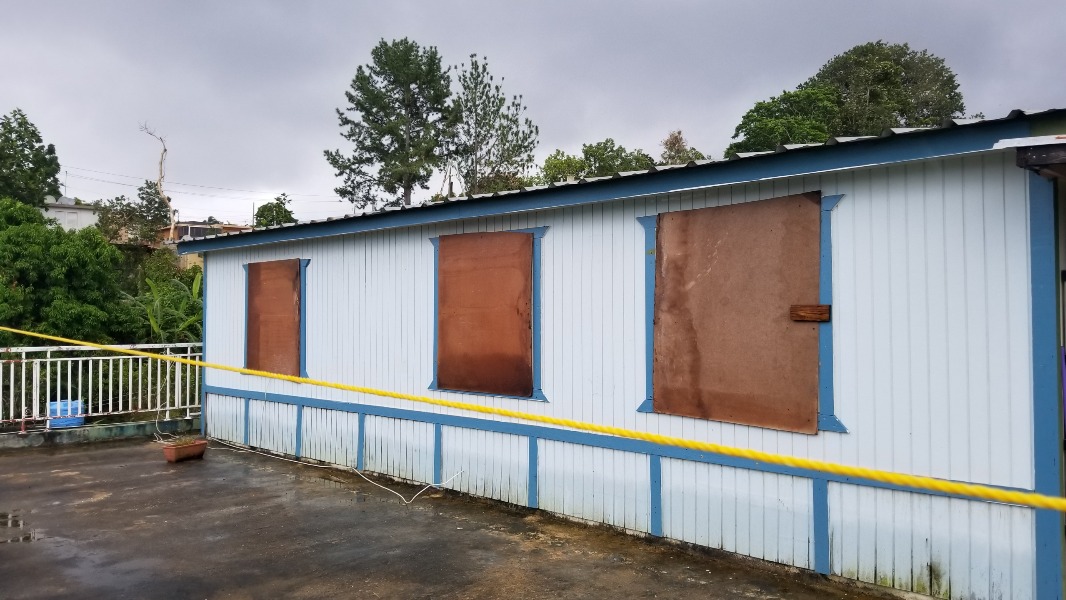 El 20 de septiembre de 2017 pasó el huracán María por la Isla de Puerto Rico.
Cuando anunciaron su llegada hice todo lo posible por salvar mi casa familiar, ubicada en el barrio Padilla de Corozal, poniendo paneles y amarrándola lo mejor posible a anclajes en el suelo.
 La casa de mi madre, donde me crié y crecí, no aguantó el embate de los vientos y quedó totalmente destruida, como la de muchos puertorriqueños.  No puedo describir lo emocionalmente duro que fue ver perder mi hogar en tan solo un momento. Pero peor me sentí al ver a mi madre sufrir por ello. Esta era su casa, donde crió a cada uno de sus hijos.  Ella trabajó toda su vida para tenerla.
Mi Mami es una persona admirada por muchos, un ser que dá sin tener y sin esperar nada a cambio, una mujer de oración.  Hicimos cada paso requerido por FEMA (ayudas federales) buscando ayuda y eventualmente nos otorgaron la cantidad de $7,942.45 para rehacerla.  Este dinero se utilizó para comprar materiales.  Hasta ahora he recibido mucha ayuda de familiares y amigos, pero económicamente no ha sido suficiente para poder terminarla. Necesito más materiales y mano de obra experta para terminar lo que comencé.
 La reconstrucción del hogar de mi Mamá en Corozal es mi prioridad y con tu ayuda podré reconstruir el hogar de mi familia. Cualquier aportación es bienvenida, pues gracias a ella estaré un poquito más cerca de lograr la meta.
Ayúdenme a lograr que mi Mamá vuelva a tener la casita que tanto amaba y que fue testigo de muchos sacrificios para mantenerla.
 Gracias a todos.
Edgardo Pizarro
…………………………………………………………………………………………
On September 20th 2017 Hurricane Maria devastated the island of Puerto Rico.
When it was announced that the Hurricane would hit us I did the impossible by tying the house and putting panels on the windows in order to save the home where I grew up in located in Corozal Puerto Rico.
Sadly my mothers home, where I grew up, did not survive the devastation. It was totally destroyed like for many others here in Puerto Rico. It's hard to put into words the emotional toll this took on me to see this destruction. But it was even worse to look into my mothers eyes, knowing she worked hard her whole life to build this home.
My mothers is admired by many people in her community, she has always been very giving without waiting for anything in exchange. We took all the steps to apply for help from FEMA and where awarded $7,942.45. We all know this is not enough to rebuild a whole new home. With this amount I was able to buy materials and have started to rebuild with the help of friends, family and neighbors. We need more materials and more working hands in order to finish what we have started.
To reconstruct my mothers home in Corozal is my main priority and with your help I will be able to make it happen. Any amount will be more than helpful and it will bring me closer to my goal.
Help me give my Mom the home she loved so much and worked so hard for.
Thank You,
Edgardo Pizarro

Organizer