Carol Sonheim- Medical & Feed Fund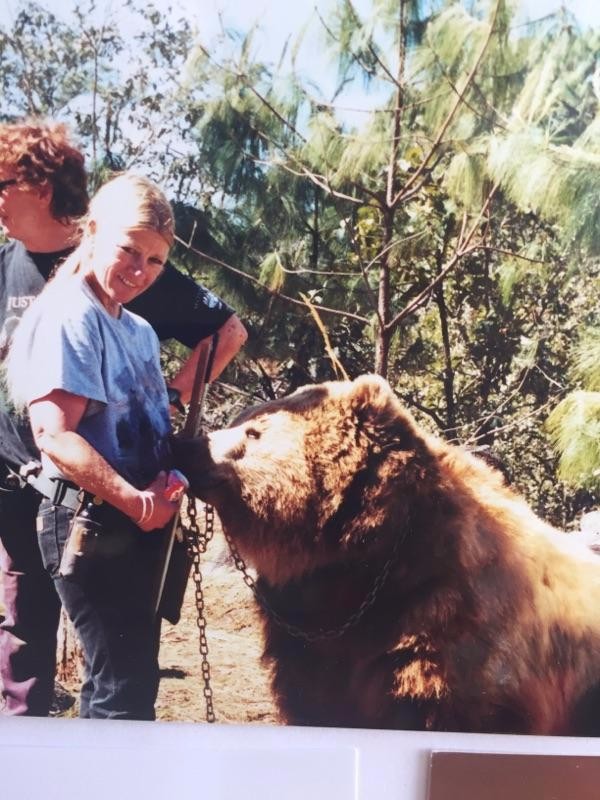 The first thing you should know about Carol Sonheim is that she's a true fighter and wins her battles. Carol Sonheim is one tough cookie! She  fought Non-Hodgkin Lymphoma not once but twice. The first time when she was a teen ager and then as a young adult. She won both fights. One would think fighting cancer twice would be enough. Then two years ago she was diagnosed with breast cancer and had to have a double mastectomy. She won that battle as well. She has never asked for help but has always helped others. "No" is not in her vocabulary. Now she needs our help.
    Carol Sonheim is a SAG Hollywood animal trainer and a union member, Local 399. Carol had surgery at the City of Hope Hospital in Duarte on June 1st to remove her thyroid.  A couple days after surgery, she had complications and ended up in ICU on a breathing machine and heavy sedation, eventually she had to have a tracheotomy and a PEG (a stomach feeding tube).  As of July 14th, she was finally transferred out of ICU and was sent to Barlow at Intercommunity Hospital, a rehab Center in E. Whittier. She is still on a breathing machine and still has a long recovery ahead of her, meanwhile running her ranch is costly. Below is some information about Carol. 
       Carol Sonheim has been caring and training animals most of her life...She is the owner and operator of Rolling Thunder Ranch in Santa Carita, California, where her animals are housed. Most of her animals come under the heading of livestock and farm animals, but she also has birds and some exotics.
       Besides her own work, Carol has worked with many of the other animal trainers in Hollywood. Her credits are numerous...TV commercials, sit-coms, dramas, as well as movies and stage. Recently she provided a donkey for an Opera staring Placido Domingo. She has worked with most of the big names in Hollywood, 
       What some people don't know about Carol is her generosity in providing animals for church dramas, school projects, fund raisers, etc., never charging a penny. Carol is a gentle soul whose love for animals is unending. 
       Now we are asking for help with some of these mounting feed bills in a "Go Fund Me" page. Any donation is appreciated.
Organizer and beneficiary
Robin Kimberly Orefice
Organizer
Santa Clarita, CA