72 MILE -Lake Tahoe Scuba Clean Up
UPDATE
To All of You Amazing Donors!


I wanted to update you that I will be disabling donations on this page and moving donations over to a new platform Go Fund Me created since we launched this page called "Go Fund Me Charity!  The link for that page is here: https://charity.gofundme.com/o/en/campaign/cleanupthelake


We wanted to assure you that we have written down your name + donation amounts and are planning to give thanks appropriately (including in the credits of our feature documentary film!)  Your help has already allowed our organization to progress forward in a strong way! :)  We are beginning pilot program in Donner Lake this July to clean 3 miles of subsurface shoreline + the public piers there in Truckee and more.  Our test dive at Donner Lake got us 263 pounds of trash, between TWO people on two x 45 minute dives.  This summer in Late August we also have a 6 mile clean up planned of the most popular miles of NV shoreline in Donner.  All of this,getting us prepared for the 72 mile clean up next summer.  While COVID 19 set us back, we promise we're using this time to our advantage, developing our craft, fine tuning our skill.


Thank you again so much for your support, and we will continue working hard to CLEAN UP THE LAKE on your behalf! :D  Any questions please feel free to reach out, our information is always available at www.cleanupthelake.org


Sincerely,


Colin West

*~*~*~*~*~*~*~*~*~*~

The purpose of this fundraiser is to help finance the 72 mile scuba-clean up of the shoreline under the surface of California and Nevada's Lake Tahoe, as well as to finance the feature documentary film "Make A Difference" that will chronicle their efforts on this clean up in addition to other fights against plastic pollution worldwide.
This project is being led by environmentalist and filmmaker Colin West.
The 72 Mile - Circumnavigated Scuba Clean Up of Lake Tahoe
The 72-mile dive will follow the circumference of Lake Tahoe and will be a partnership working with owner of Tahoe Dive Center in Stateline, Nevada, Matt Meunier, who was Colin's contact from a group involved in a 600 pound scuba clean up of 2018.  Colin West will be working with his film production company to create a feature documentary film showcasing their efforts to complete this 72 mile scuba clean up, as well as working with a 501c3 Non Profit Organization he founded called "Clean Up The Lake" as needed.

The dive will be completed in stages. The two leads, West and Meunier, will be cleaning themselves as they circumnavigate the entirety of the lake using dry suit certifications to begin the dive in late spring of 2020, and full face masks to communicate GPS coordinates of problem areas for trash to surface support in boats.  These problem areas are to be further cleaned that day by an additional follow crew consisting of 3 to 5 divers each day, and 18-30 other divers total for the project so they may alternate their dives once a week.  All GPS coordinates of the problem areas will then be catalogued by the NPO Clean Up The Lake to monitor in the future for any reoccurring trash.  The team is also planning to coordinate beach clean up crews across the circumference of the lake where possible.
The Feature Documentary Film Chronicling the 72 Mile Scuba Clean Up - "Make A Difference"
With a title "Make A Difference" we hope to incite passion within viewers and to inspire them to act against plastic pollution.  Rather than focusing solely on the problem as many environmental films do, we want to highlight key groups of people who are currently making a difference and protecting the environment from plastics.  This will convey a message of hope and deliver an understanding of ongoing cooperative efforts as well as those that will need to take place moving forward.  As the filmmaker behind the project is based in Lake Tahoe, the initial focus of the production will be on the 72 mile scuba-clean up of the largest alpine lake in the United States.  There will also be focus on other key influencers and change makers in the plastic pollution fight worldwide, the total time in the film spent on other international efforts will be budget dependent.

Much of the finances here will go to the following types of costs:
1) Man Hours and Time spent coordinating logistics for the clean up & film which began in June 2019 and involves meetings and permits with local, state an federal agencies from across Nevada and California.  Tahoe is one of the most complex jurisdictional areas in the country, therefore the amount of time dedicated here to do things correctly and by the book is a large cost.
2) Boats, Jet Skis and Gasoline
3) Air Costs for the dive
4) Clean up equipment (scuba clean up bags, tools and trash grabbers, etc)
5) Tow-Rigs for Jet skis that will hold dive equipment for more easily accessing the clean up dive locations
6) Scuba equipment as needed to keep us safe and efficient underwater
7) Film production crew costs as needed
8) Opportunity cost & employee costs for Colin West & Matt Meunier who own two businesses and are changing their focus from typical business operations to this environmental project
9) Potential permit fees where they apply
10) Initial start up costs in the high hundreds-thousands of dollars getting the project up and going and promotional material
11) Additional costs as occurred. 
In order to make this project go smoothly, we need the proper funding.  We are in the process of brainstorming and procuring financing from as many sources as possible, but we also know that with each additional dollar raised, this clean up project will go off smoothly and truly make a difference, and this film will help spread the word against plastic pollution and have visitors coming to Tahoe in the future more aware of the impact they are making in our beautiful lake we call home. 
Please Note: 
1) This gofundme campaign will be applied and managed by the film production company that Colin West owns, however if you prefer to donate to the 501(c)3 Non Profit Organization, Clean Up The Lake - please email [email redacted] and that can be arranged, along with any appropriate documentation receipts.  However, please rest assured all donations here or through the NPO will be applied to this clean up project and the film surrounding it.
2) The current legal names for the film production company is WINERAM Productions LLC, with an environmental DBA for this getting created surrounding the terminology "Make A Difference" and the legal name for the 501c3 NPO is "Clean Up the Cayes" with a DBA in process for Clean Up The Lake and Clean Up The Plastic.
Feel free to check out the NPO:  www.cleanuptheplastic.org 
More Photo Assets available at: https://www.dropbox.com/sh/l8axirtqp0yu2m5/AAClwNCFC2pSDsPX8U-hG3t2a?dl=0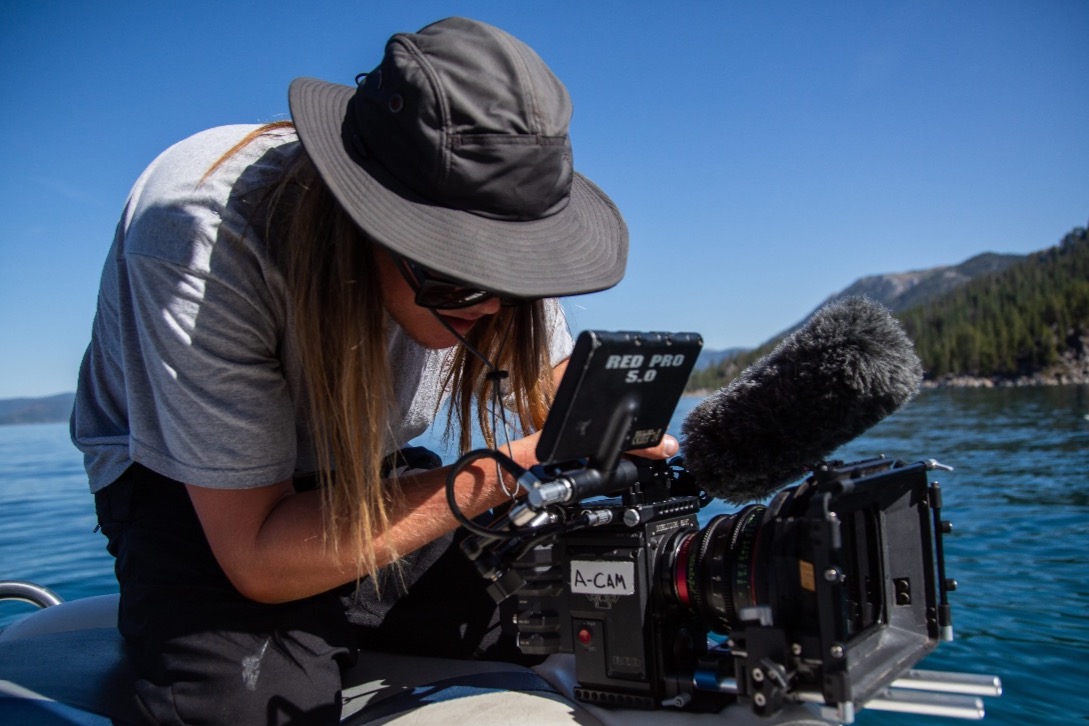 Organizer
Colin West
Organizer
South Lake Tahoe, CA