Run. Pray. Help victims of sex trafficking in the heart of Bellevue.
A picturesque city nestled in the heart of the Pacific North West, Bellevue seemed like a wonderful city for our family to settle in. 
However, less than 6 months after arriving, we found out that while Bellevue has been a wonderful place for us, Bellevue is the backdrop of much torture, pain and suffering for others. Bellevue is one of the top 5 cities in America for human and sex trafficking.
Recently,
12 girls were rescued from a Bellevue apartment building
where they were being held and forced to be sexually abused by up to 10 men a day. A 2008 study of commercial sexual exploitation of youth in King County estimated that at least 300-500 girls were being trafficked at that time. Law enforcement experience suggests that this is an under-count. Some victims are as young as 11 years old. Youth especially at-risk of trafficking are those who run away, often from abusive or neglect situations. These are young girls - someones daughters and they are being exploited here in our neighborhood. We must do something!
Local groups are working to fight this, and we want to help three -
Seattle Against Slavery
, 
REST
(Real Escape from the Sex Trade) and 
Engedi Refuge Ministries.
Seattle Against Slavery helps free people from all kinds of slavery and works with organizations around the country to help those stuck in this horrible crime. REST works with SAS and Engedi to help free girls from the sex trade. They actually reach out to women through text and on the street to offer what they can, and they have a safe house women can stay in and recover. Engedi is another safe house in WA that helps women rescued from sex trafficking who's goal is "healing the past, redeeming the present, changing the future". Engedi and REST are the only safe houses in WA state. Unfortunately, there is such a need for this service, that Engedi are currently needing to build a new safe house. They specifically need money for the follow:
- Washer/dryer
- 5 twin beds
- 1 double or queen for the house manager
- Sofas
- Kitchen table
- Upright dressers for each room
Brave women are being rescued but then have no where to go. This ministry supports them, gives them a safe space and the time they need to begin to heal. Most importantly, it tells them about the one man who loves them and always will no matter what and can never hurt them - Jesus Christ. REST also loves Jesus and wants to share Him wit these girls. All three of the ministries have people working hard to share God's love with these people who might be living in a really dark place.
To partner with these ministries, I am doing Run:Bellevue. I will run every major street in the Bellevue city core - from Main Street at the South, to 520 on the North, with the 405 bordering the East and the lake bordering the West. This will be approximately 50 miles. As I run, I will not listen to music - rather I will pray over every single street. I will pray for the freedom of these women; for protection of vulnerable children and women; for swift justice for these women; for their hearts to be protected by the Lord; for them to come to saving faith in Jesus and have rest in His love; and for justice but also a heart felt change and remorse for people perpetrating this crime. I may not know where they are, but I will pass every area for the city and they will be prayed for.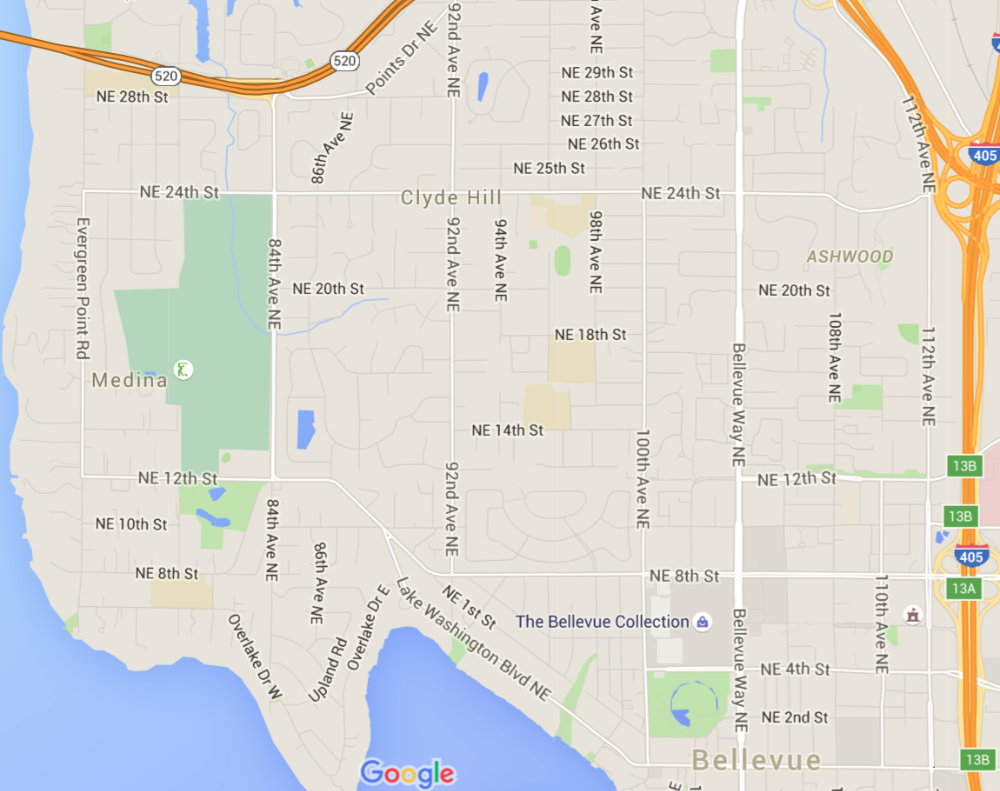 Please support this mission by praying for me to have energy and time to get over to the city and complete these runs. Please most importantly pray along side me for the city of Bellevue. This is not just a problem for people far away - it is a problem in our own backyard - and no matter where it occurs it is a problem we cannot live with. Please also consider supporting Engedi financially through a donation to this GoFundMe. I will cover back the 4.5% that GoFundMe takes from each donation so that 100% of your money goes to Engedi and Seattle Against Slavery. Please help us welcome victims of sex trafficking back into life, and be a part of giving them a better future.