Together we can make a difference!
"People are not going to care about animal conservation unless they think that animals are worthwhile."
-David Attenborough
The Ape Cognition and Conservation Initiative (ACCI) is a 501(c)(3) non-profit organization that was formed in 2013. ACCI is the only education and research facility in North America that studies language and cognition in bonobos.
Bonobos are critically endangered great apes, and the species most closely related to humans. ACCI is the only place in the world where humans can share the English language with members of another species.
Our scientific program aims to enrich the lives of our bonobos and increase our understanding of them in order to improve human health and gain a better understanding of our place in the natural world.
Our scientifically-grounded, conservation education program is geared towards students of all ages and is designed to educate the public about the critically endangered status of bonobos, and what we as humans can do to help conserve the species. 
Our civic engagement efforts are designed to promote scientific literacy, conservation education, and environmental stewardship in local schools and beyond.
ACCI routinely hosts students of all ages as part of our conservation and civic engagement efforts. Groups of up to thirty students at a time visit with the bonobos and learn about our language research and conservation efforts multiple times each week.
The educational space the students occupy while at the facility is in desperate need of a makeover!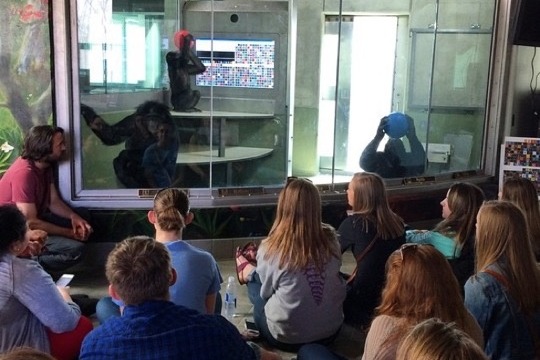 Every dollar donated for this special fundraising project will be used to enhance the educational experience of students who visit ACCI.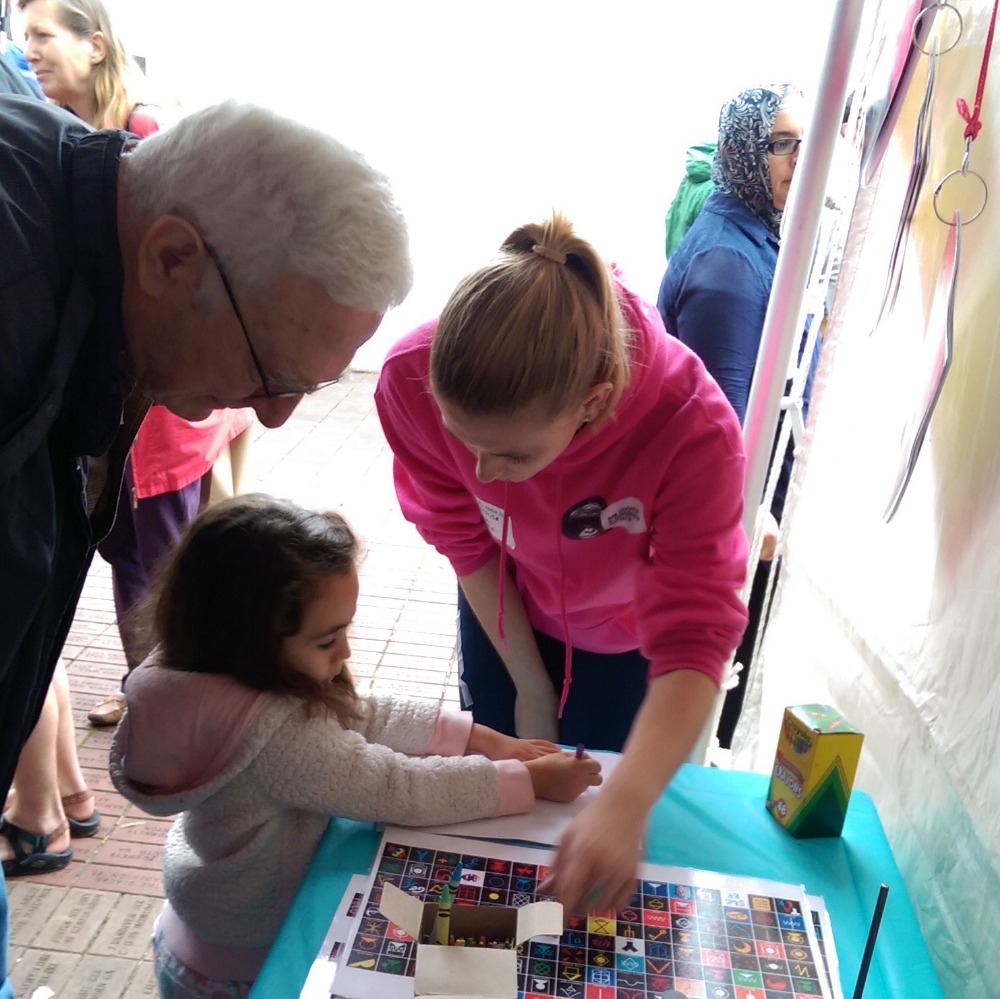 Our current chairs and tables are in a sad state of disrepair. All pieces are old and outdated and upholstery is stained and torn. Like many non-profit organizations, cosmetic needs of the facility often take a back seat as funds are directed towards more critical needs.
We are asking you to partner with us to grow our educational program. Your donation could make a huge impact to the students who visit ACCI to learn about this incredible species and what we as humans can do to preserve and protect them.  
We need funds to design and implement critical educational signage to place strategically throughout the educational space. Such educational materials will help reinforce the important messages we communicate during our education sessions. 
We need new, durable and comfortable chairs for the students to sit in as they have an opportunity to view the bonobos and listen to various conservation and research-related presentations. We often don't have enough chairs for everyone to sit down and the chairs we do have are in poor condition.
We also need some table space to help facilitate a number of hands-on learning tasks and projects that visiting students have the opportunity to participate in. 
In addition to the presentation and project spaces, we have plans to create a comfortable and self-directed learning nook for children, where they have the opportunity to sit on couches and soft chairs while they can play with magnetic lexigram tiles and learn about bonobos in a variety of other ways.
Moreover, we plan to make additional cosmetic and mechanical upgrades to the educational space by improving items such as paint and lighting in an effort to improve the ambience and reduce distractions.  
Finally, the facility serves students of all ages from the pre-school through the graduate level. Many of the older students that visit ACCI are interns or are directly involved with some of the organization's various research projects. These students need comfortable work-spaces to help them complete their various tasks.
Your dollars can make a huge difference for the students who visit at ACCI! Help us enhance ACCI's take-away learning experience,  so that all of our visiting students have a unique, beneficial, and touching encounter with an incredible species that is in danger of extinction. Education is the most powerful tool we have to fight for the preservation of the bonobo.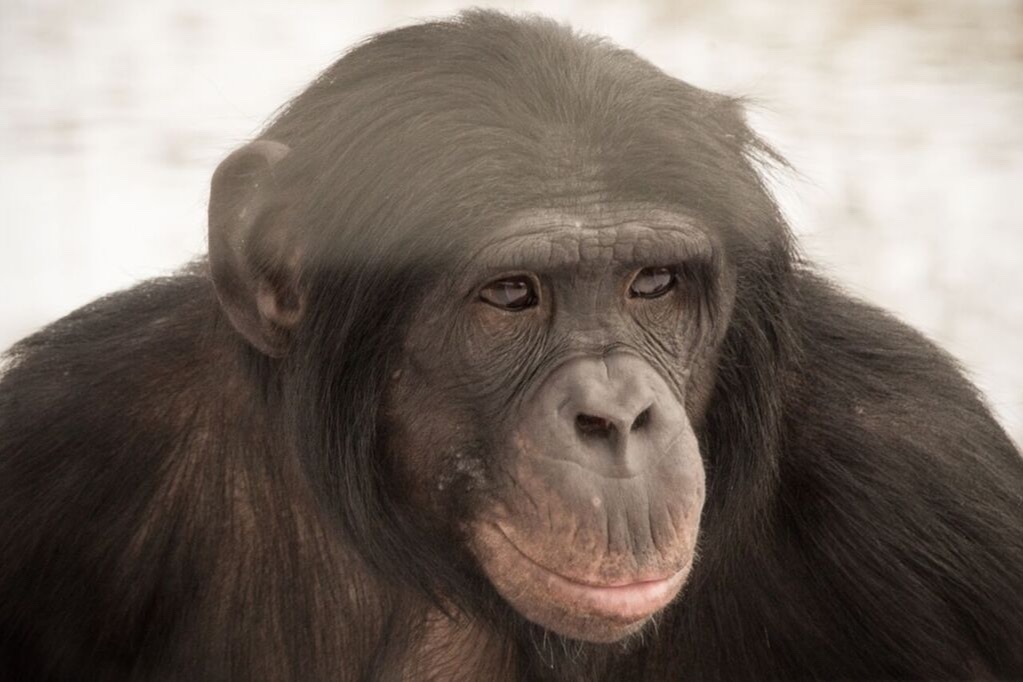 Every donation matters, no matter how small! We invite you to celebrate the success of this educational campaign with us. As a thank you to our supporters , every person who donates $200 or more to this project will receive an invitation for two individuals to attend a special open-house with the bonobos to view our updated educational space. The date will be announced in the future after improvements are implemented.
"Education is the most powerful weapon which you can use to change the world."-Nelson Mandela
Fundraising team (2)
Julie Burroughs 
Organizer
Raised $605 from 9 donations
Des Moines, IA

Ape Cognition & Communication Institute
Registered nonprofit
Donations are typically 100% tax deductible in the US.
Amanda Epping 
Team member
Raised $240 from 7 donations