Join Anna's fight for life
Anna's Story
Please meet our precious Anna. Anna is our wonderful two-year-old daughter that made us the happiest people in the world. Our happiness didn't last long… Anna was diagnosed with a terminal disease – Leigh syndrome. We were told we would have to watch her fade away… Leigh syndrome is a severe neurological disorder that typically arises in the first year of life. This condition is characterized by progressive loss of mental and movement abilities (psychomotor regression) and often results in death within a couple of years, usually due to respiratory failure.  These devastating conditions are very probable if Anna doesn't get treated right away.
Anna's future
WE WILL DO ALL IT TAKES TO SAVE ANNA, to improve quality of her life and reduce pain. Thanks to the daily rehabilitation and supplementation Anna made a lot of progress and started crawling.  She is more cheerful and seems to suffer less. All these activities make a huge difference, but unfortunately they exceed our financial abilities. Monthly supplementation costs about $2,000 and it doesn't include doctors visits, physical therapy etc.
Anna's only hope is a long-term treatment in USA. Each year of her life has a price: $100,000. Money is the only thing standing between our child's and her chance for a better life.
Our world fell apart when we heard this diagnosis but we won't give up.  We are determined and hopeful, as we know that together we can make a difference.
Thank you from the bottom of our hearts,
Anna Mrowczynski's parents
Dzień dobry,
jestem mamą dwuletniej Ani Mrówczyńskiej. Moja córka cierpi na śmiertelną chorobę Zespół Leigha. Choroba polega na tym, że energia nie jest dostarczana do komórek, co prowadzi do ich szybkiego obumierania (prowadzi to do degeneracji mózgu,nerek, serca, całego układu nerwowego i mięśniowego). Staramy się ratować Anusię, staramy się ratować jej życie. To mała istotka, która zasługuje na wszystko co najlepsze... Ania ma prawie dwa latka..nie chodzi, nie mówi. Modlę się, aby kiedyś usłyszeć od niej "Kocham Cię mamuniu". Dzięki codziennej rehabilitacji i suplementacji udało się, aby Ania się uśmiechała, czworakowała... Miesięczna suplementacja to koszt ok. 5000zł, do tego dochodzą rehabilitacje, wizyty wielu lekarzy a także wyjazdy na zabiegi do Warszawy. Pojawiła się dla Ani szansa w USA. Ania być może zakwalifikuje się na leczenie do USA, jednak koszt takiego leczenia to koszt aż 100 tysięcy dolarów rocznie ! Chcemy, aby Ania walczyła w godnych warunkach..chcemy, aby Ania poznawała świat.
Chcielibyśmy prosić Państwa o pomoc. Organizujemy dla Ani liczne licytacje, aukcje... wszystko, co przynosi pieniądze na dalszą walkę o życie. 
Z wyrazami szacunku,
Aneta Mrówczyńska (mama Ani)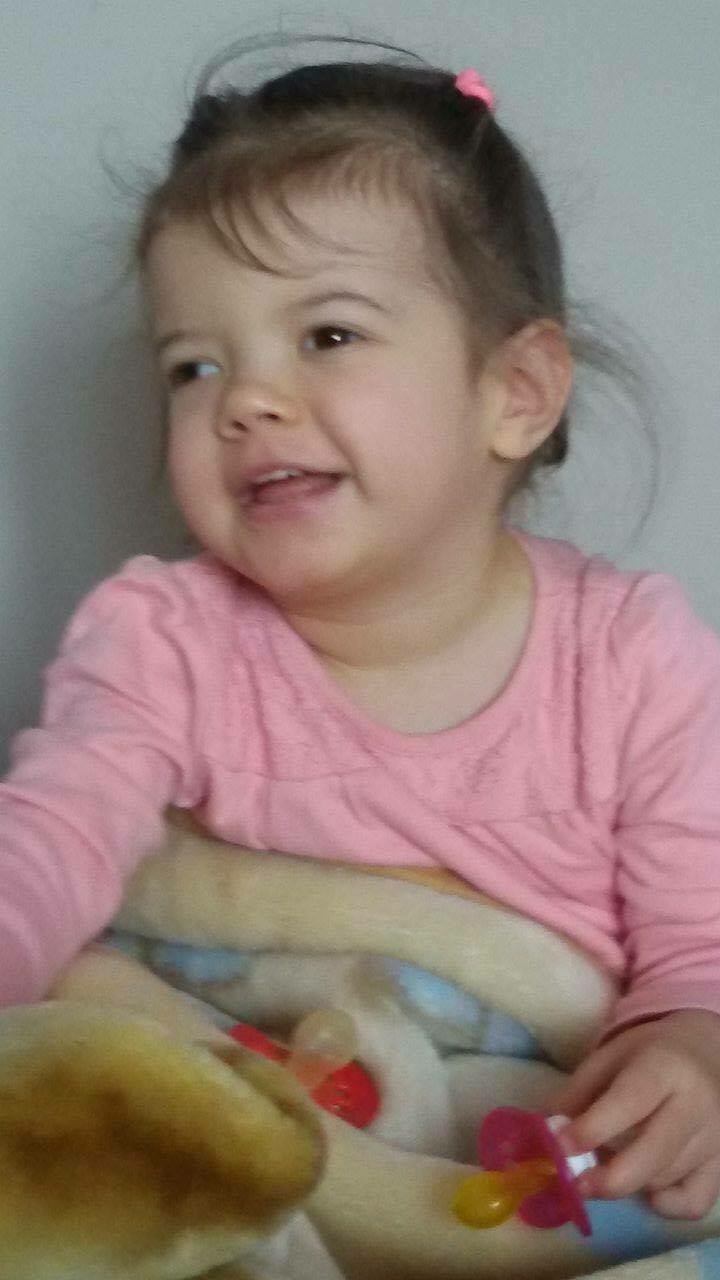 Organizer
Marlena Smigielski
Organizer
Valley Stream, NY