12th man, send Hawkblogger to Super Bowl

Brian Nemhauser, author of Hawkblogger.com, is an ambassador of the Seattle Seahawks and the 12th Man. Since 2007 he has written over
1400 blog
posts regarding the Seattle Seahawks, and never, ever, asked for anything in return.
http://www.hawkblogger.com/
Brian has booked his plane tickets to New York Super Bowl XLVIII with the hopes of the opportunity to be able to buy a ticket at an affordable price. With the average ticket price of $4000 and the lowest after market price to sit in the nosebleeds being $2500, Brian won't be able to make it to the Super Bowl without the support of the 12th Man.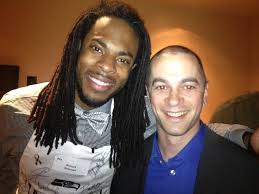 Brian works a full time job outside of blogging, and supports his family & children. He didn't create this go fund me initiative, and knowing his point of view, he will be reluctant to accept any funds, but we won't give him a choice.

We all have an opportunity to experience the Super Bowl in a new way by sending one of our own.