The Best London Marathon Hotels for Your 2024 Race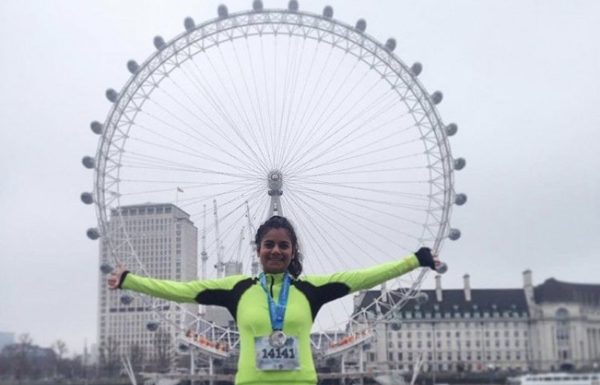 Whether you're running the TCS London Marathon in April 2024 or playing the all-important role of the emotional support spectator, it's highly likely that sooner or later you'll be asking yourself a key question: where can you grab a drink?
We've crafted a handy guide to London Marathon pubs and bars along the 26-mile route so you can celebrate awe-inspiring human dedication and athleticism (whether that's yours or someone else's) with an equally miraculous pint!
Hotels near the start of the London Marathon
Whether you're running or supporting loved ones, a good night's sleep the night before is vital.
It can also be extremely handy to be near the start line, so you don't have to walk any further than necessary on the day.
With hundreds of thousands of people expected to travel to London for the event, it can be helpful to check out the choice early.
1. The Clarendon
Greenwich and Blackheath is the start line for the marathon and the Clarendon couldn't be better placed to get you going.
Greenwich is walking distance and Blackheath station is situated very close to the hotel. With uninterrupted views of Blackheath, this hotel can offer you the calmness you need before the race.
2. Novotel London Greenwich
Offering rooms at an affordable budget-friendly price, the Greenwich Novotel could be a good option.
Located on Greenwich High Road, it offers the ideal setting to access the start line with ease. The hotel has 151 rooms on offer and is a 15-minute walk from the Cutty Sark.
3. Holiday Express In London Greenwich
With offers of breakfast in the morning fit for a champion, the Holiday Express could be the perfect place to get ready for the race.
The hotel consists of 162 air-conditioned rooms and offers larger rooms if families are coming down to support runners.
4. The Pilot, Greenwich
Serving traditional British food and ales, the Fullers Pilot offers accommodation in a traditional stay in the heart of Greenwich.
The boutique bedrooms can make you feel right at home before taking on the race, as the hotel offers 10 cosy rooms. As well as offering traditional double rooms, there's also the option to stay in the nautical 'Captain's Cabin'.
5. Hilton London Canary Wharf
Located in the heart of Canary Wharf, the Hilton caters for large groups, families and solo visitors.
With a bespoke family experience for children, families can make use of a 'kids welcome' and special dining options for under-12s. There is also a range of kids amenities on offer.
The hotel is also located very close to the Elizabeth Line, which can take you to as close to the o2 the arena in 10 minutes.
Hotels near the London Marathon finish line
After a long day of running and spectating, you'll need somewhere comfy to rest your head at night.
Not wanting to travel a long distance after a tiring day, there's a whole host of comfortable hotels that are nearby to put your feet up.
And it's always nice to grab a celebratory drink afterwards (or during) too – so here are the best pubs and hotels on the route.
1. Hub by Premier Inn London Westminster
A short walk from Westminster Abbey, Big Ben and Buckingham Palace, hub by Premier Inn is the perfect place if you want to visit on a budget.
St James's Park tube station is a two-minute walk away from the hotel, while Westminster Abbey is a four-minute walk if you want to get yourself set up early to cheer runners on at the finish line.
2. Club Quarters Hotel Trafalgar Square
Dog-friendly Club Quarters is ideally located if you want to push the boat out with your stay.
Offering rooms and suites, the hotel also has the option of parking if you want to drive to London to enjoy the marathon.
3. Sheraton Grand London Park Lane
Standing since the 1920s, the glamorous Sheraton Grand London Park Lane offers a historic stay right in the heart of London.
With views stretching across Green Park, the hotel could be the perfect place to rest your legs after a tough run and you can gain access to the Club Lounge at the hotel.
4. The Mayfair Townhouse
Located just five minutes away from Buckingham Palace, the Mayfair Townhouse is just a short walk away from the finish line.
The high-end hotel offers a tasty selection of food and drinks to recharge you and also has relaxing amenities after the race.
5. Premier Inn London County Hall
Minutes away from the London Eye is the affordable Premier Inn London County Hall.
The Grade II listed County Hall on London's South Bank offers family-sized rooms as well as comfortable single rooms.
The best hotel packages for the London marathon 2024
It's unlikely that after you've run 26 miles, refuelled with a good meal and more than a few drinks that you'll be in the mood to travel too far for some sleep. Why not check out these London Marathon hotel packages?
1. Best on a budget – NOX Hotels at Lancaster Gate
NOX Hotels at Lancaster Gate doesn't skimp on any trimmings. Rooms are comfortable and safely within hobbling-distance from Pall Mall to boot! A great option if you're saving some budget for celebrating or sightseeing.
2. A boutique option – Karma Sanctum Soho
If you're looking for an alternative stay full of character then look no further than Karma Sanctum. The hotel's 30 rooms have been sumptuously redesigned and there's three bars and a secret jacuzzi to be discovered.
3. For a real treat – The Milestone Hotel, Kensington
You've just run one of the most famous races in the world – you deserve a bed fit for a champion. The Milestone might be slightly further from the finish line, but if you're looking for real luxury then this 5-star hotel with two restaurants and two bars is a worthy choice!
Start your London Marathon fundraiser today
If you or someone you love is running the London Marathon, why not consider starting a GoFundMe so your supporters can sponsor your charity run? That way you can make your accomplishments stretch even further in aid of a cause that's important to you.
If you need some help getting started, we have fundraising tips which offer support every step of the way.