A Complete Guide to the London Marathon 2024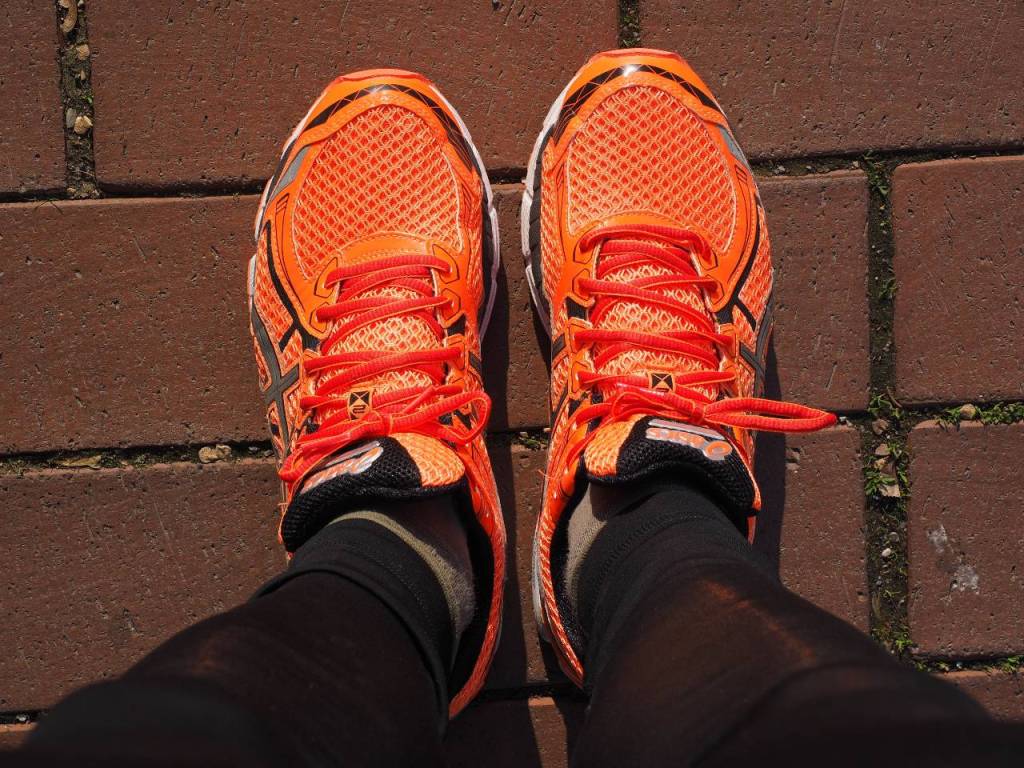 Runners unite – it's time to lace up your trainers and get ready for the London Marathon 2024. Taking place on April 21, it's one of the most popular sporting events around with people travelling far and wide to run the race – or cheer on friends and family out there pounding the pavements. The start line is  in leafy Blackheath, with runners taking in 26.2 miles of London sights before ending in St James's park. It's the perfect opportunity to test your fitness and raise money for a good cause, because who wouldn't want to donate to a marathon runner? So if you're doing it, start your GoFundMe here.
Where and when the TCS London Marathon 2024 takes place
The London Marathon 2024 is in April – and there's still time to start a fundraiser if you haven't already. The event officially starts at 9:30am on the 21 April 2024 – and you'll see thousands of runners lined up at the Blackheath startline ready to go. Friends, family and supporters can watch from the sidelines as well. And if loyal supporters are coming to watch their loved ones pound the pavements, they'll need hotels (and places to find a drink) which can be found here.
The London Marathon 2024 Route
0-10 miles
The start line for The London Marathon 2024 begins in leafy Blackheath. Runners will then pass through historic Charlton Village, up Charlton Road and into Woolwich, before passing Woolwich Dockyard and down Woolwich road. Runners will reach The Cutty Sark in Greenwich, into Bermondsey and across the river to Wapping.
11-20 miles
The route then takes runners across the Thames, into Shadwell and down to Mudchute, before passing under the skyscrapers of Canary Wharf as the route loops back up through Limehouse.
21-26 miles
Runners will pass tower gateway and tower hill as they run along Lower Thames St next to the Thames. This road is followed until marathon-ers get to Victoria Embankment, past Waterloo Bridge and into Westminster – where the London eye can be seen. The marathon finishes in scenic St James's park.
Fundraising for the London Marathon
So you're running the marathon and want to fundraise? Well, it couldn't be easier – not least because who can resist a donation to someone with that level of dedication to training?
You can start a GoFundMe for a plethora of charities and funds are automatically transferred to them. The marathon is one of the biggest fundraising events in the world – with millions raised each time it happens. You can find out more about London marathon fundraising here.
How to Enter the London Marathon
You can enter the London Marathon in a variety of ways – the two most common being by ballot or by charity entry. There are also other ways including through a club affiliated with British Athletics or through a tour operator if you live outside of the UK. The ballot is drawn completely at random. It's free to enter the ballot – but costs £49.99 to run the marathon if you do win a successful spot.
Information for spectators
So, you might not be running the marathon – but your moral support is vital for your friends, family, loved one and the thousands of other strangers crossing that start line.
 Where's best to watch the London Marathon
There's plenty of great spots across the course to soak up the atmosphere of the run. The Cutty Sark, Canary Wharf or Tower Bridge are usually popular hotspots. And if you can't physically make it on the day, you can watch the full thing on BBC iPlayer.
Where to stay
To get out to the start of the race fresh and early it's good to get a hotel – and that's also useful if you're celebrating afterwards. Hotels along the route and in London generally book up quickly, so get it reserved as fast as you can. And it's always nice to grab a celebratory drink afterwards (or during) too – so here are the best pubs and hotels on the route.
Download the app to track runners
A brilliant trick for making the most of race day is to download the app. As a runner, you can record your own run (or keep track of where your pals are if they are also participating). As a spectator, you can track people you're there to support to make sure you cross paths when they need you.