Six People Who Turned Compassion Into Action in an Emergency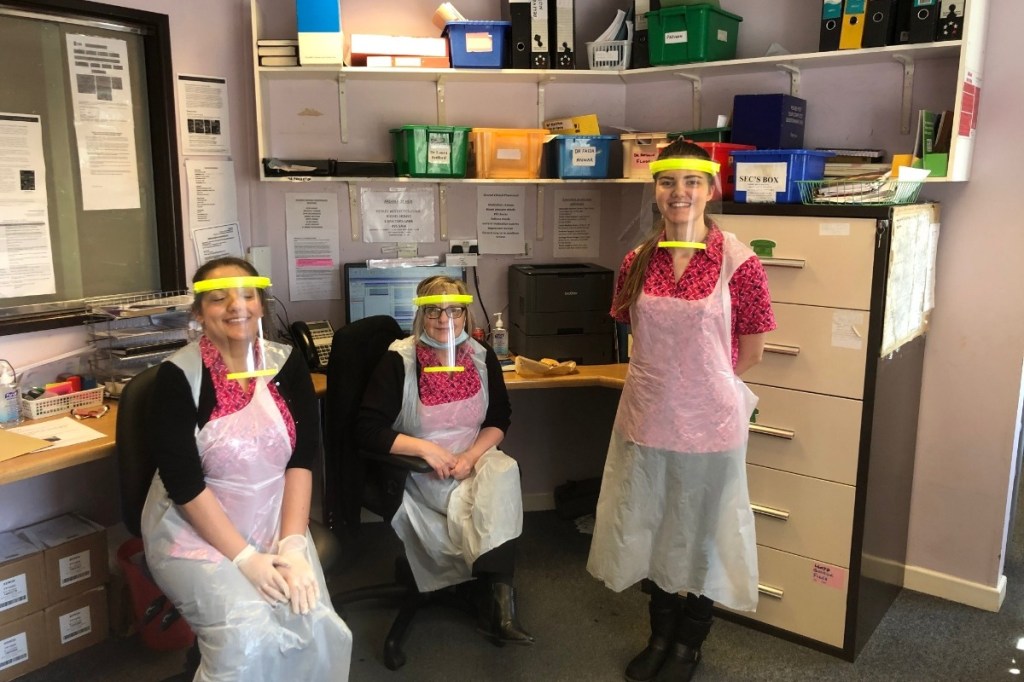 It's easy to feel helpless at the best of times, but especially during the height of a pandemic. But as we've seen in the last few months, people and communities have worked together to support each other throughout the coronavirus emergency – looking out for those most at risk.
From helping the homeless to thinking of innovative ways to produce facemasks, we wanted to shine a light on six Brits who went above and beyond to help those in need during the pandemic to turn compassion into action.
These six Brits took action and started a GoFundMe

On April 2nd a fundraiser was launched by a volunteer group to help the homeless after meeting people on the streets who hadn't eaten for days due to the pandemic. They launched the fundraiser with the aim of serving the homeless until the end of lockdown. The fundraiser raised more than £170,000 which meant that for 120 days the volunteers were able to provide up to 500 homeless people daily with food, hot drinks, mobile phones, socks, underwear and conversation.
When fashion designer Bella Gonshorovitz received a desperate call from an NHS worker asking her to help make PPE for Covid-19 medics, she leapt into action. The north London based designer quickly pulled together a collective of trusted professional sewers who were ready to start making the isolation gowns for the Royal Brompton Hospital. It soon became clear to Bella that she was going to need more funding if she was going to continue to provide PPE for medics as each gown cost £30 to make. She decided to launch a GoFundMe. Bella's fundraiser ended up being picked up by the press and the donations started rolling in. So far Bella has raised £36,215 which has enabled her to make hospital gowns for so many doctors who were in danger of having to work with no PPE.

3. Free food for Londoners in need from Lina Stores

Many restaurants and their staff faced a huge threat to their income as the government announced that people would no longer be allowed to eat out. Many were made redundant and others were forced to take pay cuts. Chris Miller,The co-owner of the Italian restaurant Lina Stores in London, began to worry about how not only his staff, but staff across the whole hospitality industry would cope as lockdown went on. That's when he came up with the idea of providing free meals to anyone who worked in the industry. Chris and his team calculated that they could create care packages comprised of 10 fresh pasta dishes to distribute to hospitality workers around the city. For every £10,000 raised they could provide 4,000 meals to hungry hospitality workers. They have raised £26,475 so far.

As the pandemic worsened in the UK it became clear that there was a shortage of PPE available for staff working in hospitals and care homes across the country. That's where 3D Printing UK came in. The 3D printing community had been inundated with requests from medical professionals asking if they could make some PPE for them. The group rose to the challenge. They launched a fundraiser asking the public to donate towards the cost of materials so they could mass produce PPE to deliver to healthcare workers across the UK. Their call was answered and they raised £150,014 in donations.
As the pandemic unfolded in Britain, food banks were experiencing increasing demand because many individuals lost their jobs and kids weren't in school. Lewisham Food bank in London was amongst those feeling the strain. Fortunately Rev Carol Bostridge, Senior Project Manager of Lewisham Foodbank, launched a fundraiser so that the food bank could continue to provide for those in need. They raised a staggering £135,785.
One of the sectors that was hardest hit during the pandemic was the hospitality industry. The French House in SoHo was not exempt from this. On April 27,2020, The French House, described as the beating heart of Soho, was forced to ask the public for help to keep its doors open. Initially asking friends and family for donations, they were astounded when donations started pouring in from people across the country. In total more than £80,000 was raised and they were able to reopen their doors on July 4th 2020.
Be inspired to help next time there is an emergency
Feeling inspired by these amazing stories? It couldn't be easier to launch a fundraiser and start raising money on GoFundMe. Our easy withdrawal process allows you to put in your bank details so any funds raised will go direct to your account. You can also start withdrawing your funds before you reach your goal to ensure that funds can be used to help the cause you are crowdfunding for as soon as possible.
GoFundMe is proud to be the only fundraising platform backed by a guarantee. Our experts are on hand to offer 24-hour help and advice and you can use our mobile app to check in on your fundraising progress on the move.
So what are you waiting for?