What to Do When Your Fundraiser Stalls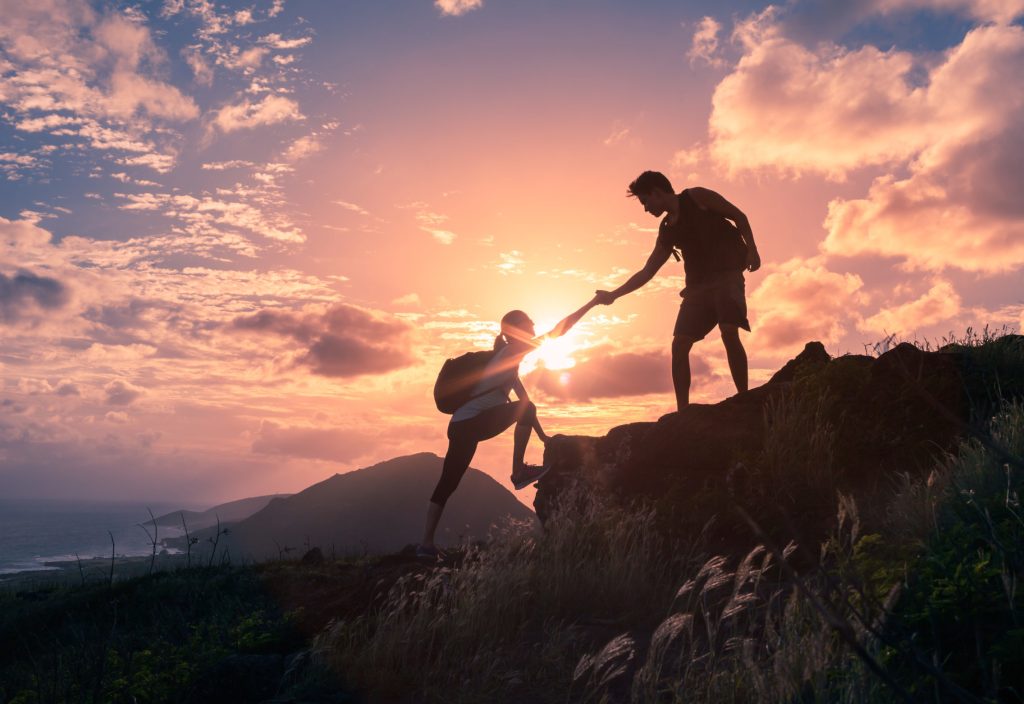 When a crowdfunding fundraiser is launched, generally there's an immediate interest, which can lead to a flurry of donations. But sometimes after a few weeks or even days, these donations may stop and the fundraiser may suddenly come to a halt. The longer your fundraising fundraiser stalls, the harder it may be for you to recover and create momentum again. To keep this from happening, it's important to find ways to maintain the momentum during your fundraiser and keep people stimulated. This way, not only do you have a strong start to your fundraiser, but you'll have a strong finish and better chance of reaching your goal.
Stay social
A large part of your fundraiser's success will come from the number of times that it's shared on social media channels. Using networks such as Facebook and Twitter will help your fundraiser stay relevant and gain the maximum amount of exposure. Don't just share your fundraiser once and then expect that to be enough — continue to share it multiple times per week and encourage your friends and family members to share it within their networks too.
There are additional ways you can use social media to your advantage:
Follow organisations that are related to your cause. For example, if you're raising money for breast cancer, follow breast cancer organisations that you could contact for advice.

Follow marketing and crowdfunding experts on Facebook and Twitter for tips on how to use social media to best promote your fundraiser.

Use a hashtag for your fundraiser so that when it's continually used on social media, it will link to your fundraiser posts and people will start to recognise it as being associated with your fundraiser.
For additional tips, see our article Using Social Media to Promote Your Fundraiser.
Great tips to keep the fundraiser momentum going
1. Ask for advice
Sometimes the best way to generate new donations is to simply ask for advice rather than asking for money. Try contacting your network for ideas related to your cause, such as suggestions on ways to make your fundraiser more successful, things they've seen in their own community, or how you can use social media to gain more exposure. Engaging your network will likely entice people to donate to your fundraiser and share it within their social channels as well. The golden rule of crowdfunding is: "When you ask for money you get advice. When you ask for advice you raise money."
2. Photos and videos are must-haves
Adding photos and videos to your fundraiser is a vital way to visually connect with your supporters. Adding new high-quality photos and videos keeps your fundraiser up to date and will help to prevent it from stalling and losing momentum. GoFundMe has found that fundraisers with at least five photos raise significantly more than those with just one photo, and fundraisers with more than two videos raise more than those with none. For further tips on the importance of incorporating great visuals into your fundraiser, read How Images Can Lead to Fundraising Success and Videos Are Powerful Fundraiser Tools.
3. Update your fundraiser
Posting updates to your fundraiser will help it stay relevant, grab attention from newcomers, and compel people to feel compassionate about your cause. Adding updates also helps to communicate the progress of your fundraiser when you reach certain milestones, and you can be sure to mention ways that people can still help your fundraiser reach its goal. Make sure that every time you post an update to your fundraiser, you're also posting an update on your social media channels so your network can see the latest news as well.
4. Stay active offline
Don't forget to promote your fundraiser offline, too. Make cards or flyers to pass out to friends and family or when you're out and about, and keep a collection box in your office and other local businesses that will allow it. Hosting offline fundraising events is another great way to rally support and donations for your cause. During events, contributions can easily be made to your online fundraiser via donation stations that can be set up with a laptop showing your fundraising page. Our fundraising ideas page offers a wealth of great offline initiatives to complement your online fundraiser.
5. Look at other fundraisers for help
Research similar fundraisers and get a feel for what actions they took when their fundraiser stalled or was in a slump. You can also look at examples of successful fundraisers to see what techniques they used to maintain momentum and raise donations, such as how often they update their fundraiser and share it on social media, and whether they have a Facebook page or blog. Using a successful fundraiser can be a great model for new ideas to boost your fundraiser donations.
6. Invest in your fundraiser
Think about spending a little money to raise more money. Hire a good photographer or videographer to put together a great video, for example. Or find a local college student studying one of these disciplines and ask if they would be willing to contribute their time and skills on a volunteer basis or for a discounted rate. You can also do some low-cost advertising of your fundraiser on social media, especially Facebook, which will help get your fundraiser in front of your network of friends and family. Just £10 in advertising can often raise 10 times more in donations.
6. Contact local media
Reaching out to local media outlets is a great way to ask for your fundraiser to be featured if you feel it's newsworthy, especially in your local area. Try contacting journalists via email and social networks and be sure to include details about your cause, why you think it should be featured, how it (or you) relates to the local community, a link to your fundraiser and your contact details. Our article, How to Get Local Media to Cover Your Fundraiser, contains several tips to get you started on the right foot.
If you're ready to crowdfund for a personal or charitable cause, start your fundraiser now and raise money today.