How to Fundraise for Cop27
Tens of thousands of people attend the UN's climate change conference, Cop. Many people have to fundraise for travel or living expenses to get there. If that's you, you can start a fundraiser to get the help you need today.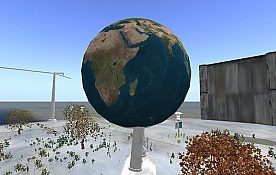 What is Cop and where is it?
Cop stands for the Conference of the Parties and is the UN's climate change conference. 
Beginning in the 1990s, Cop is held yearly and its aim is to publicise and discuss the climate crisis. 
The location changes every year. Cop 26 was in Glasgow, Cop 27 is in Egypt, Cop 28 will be help in the UEA, and Australia is bidding to host Cop 29.
Many people fundraise to go to Cop to try to influence the decision makers also travelling to the conference. That includes UK fundraiser and health professional Crispus, who explains: "As a health professional, I have seen how climate change effects are detrimental to the physical and mental health of people at the frontlines, and I advocate for public health driven by climate and environmental justice."
Donate to Cop27 Fundraisers
Start your Cop  fundraiser and help fight climate change today
Trying to fight climate change? Get the fundraising help you need today and start a GoFundMe. Starting takes under five minutes. Or you can learn more about how to fundraise for climate change charities here. 
Your easy, powerful, and trusted home for help
Easy
Donate quickly and easily.
Powerful
Send help right to the people and causes you care about.
Trusted