How to Support the Best Climate Change Charities in the UK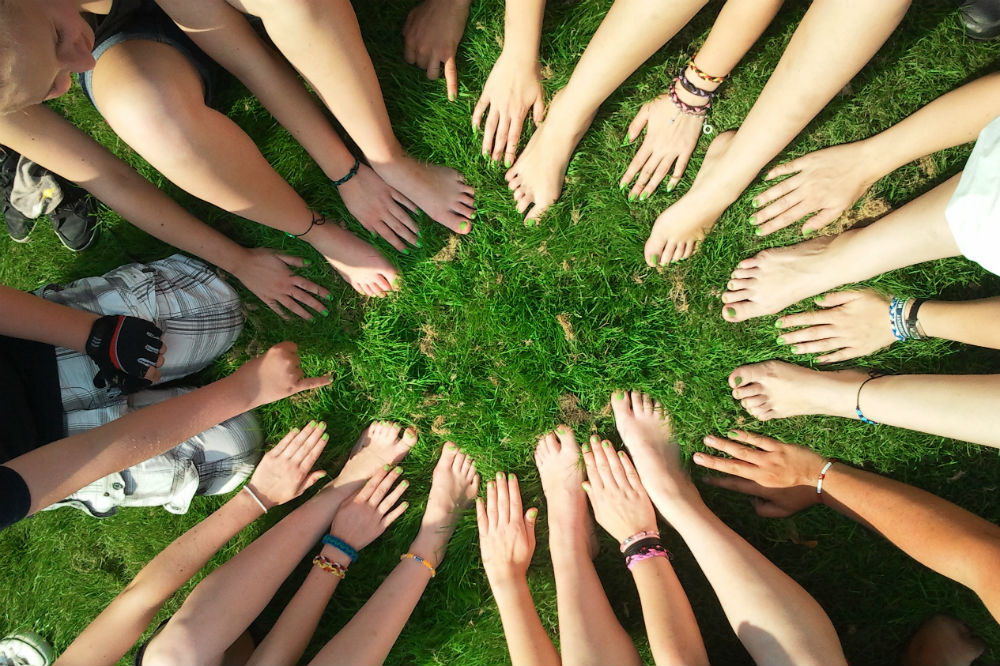 According to climate scientists, major climate change is "irreversible and inevitable".

In a stark warning, the Intergovernmental Panel on Climate Change said human behaviour had changed the Earth's climate in "unprecedented" ways and action must be taken now.
Although the report made for sobering reading, there are many climate change charities in the UK working to reduce our carbon footprint and make a meaningful impact.
We've collected 10 of the best climate change charities in the UK below, for those looking to start a fundraiser.
Best 10 climate change charities in the UK
The Wildlife Trusts is responsible for protecting various natural environments across the UK. The grassroots movement has 850,000 members and 35,000 volunteers working together to keep parks, woods and nature reserves protected. With 50 groups across the UK, each Wildlife Trust is an independent charity. To get involved, you can become a member or donate to the nearest Wildlife Trust to you.
Friends of the Earth works across England, Wales and Northern Ireland through campaign work.
As well as providing information and resources, it has led campaigns about reducing air pollution and saving the British Bee. The organisation has been campaigning for 50 years and those looking to get involved with one of the best climate change charities in the UK can join a local group, donate or sign petitions to help.
Since 1955, Keep Britain Tidy has been tirelessly working to reduce waste on our streets. Helping to curb the damage caused by litter to our environment, the organisation has led campaigns and continuously spread the word about waste risks. It works to cut litter, end waste and educate future generations. Those looking to get involved can take part in voluntary roles, donate or help to fundraise. 
The British Ecological Society aims to have as many people as possible educated on all types of ecological matters. Cementing itself as the World's oldest ecological society, the organisation has 6,400 members across the globe. It is working towards a World where "nature and people thrive" and has members researching how to advance ecological science.
Green Alliance works for improved environmental laws and policies in the UK. It is both a charity and independent think-tank, which works to keep people informed with the latest environmental news. Formed in 1979, it has worked with influential business leaders, NGOs and politicians to increase political action. Those wanting to get involved can donate, have individual membership and support projects.
For the last 50 years, the National Association for Environmental Education has been promoting environmental education in the UK. It works to help people understand the need to live more sustainably, in order to protect the future of our planet. The NAEE is also an Incorporated Charitable Organisation that pushes for children to be educated about the environment as early as possible. Those looking to get involved can make a donation or join to be a member.
Clean Air Taskforce has 25 years of experience in working for structural change. Its mission is to push the change in technologies and policies needed for zero-emissions, at an affordable cost. You can support the work it does by becoming a member or donating.
Working to make the countryside and green spaces accessible to all, the CPRE is working to respond to the climate emergency. There's a local CPRE group in every county and it advocates for sustainability across the UK. The charity focuses on waste management, transport and energy and those wanting to get involved can donate and volunteer.
9. Renewable UK
Renewable UK works to increase the number of UK homes that are using green energy. It aims to have homes using energy created by renewable sources, such as the wind and sun.
The Blue Marine Foundation's mission is to see 30 percent of the World's ocean under protection by 2030, and the other 70 percent managed in a responsible way. It works to restore marine habitats and tackle unsustainable fishing. Those wanting to support the cause can make a donation.
How to support these charities
You can help to raise money for these charities using GoFundMe.
From a sponsored run to a community organised event – there are plenty of ways you can raise funds for the charity of your choice.
Donate to a charity fund
There are already several existing charity funds available on GoFundMe for you to get involved with.
Many of these charities also offer the option of volunteering to help support their cause.
There's options of becoming a member who works in local branches of the charity.
Examples to choose from:
Fundraiser for keeping Britain tidy!
Harry's 10 Peaks Challenge WWF Fundraiser
Walking 1,200 miles across Britain
Nimisha's 100K for Wiltshire Wildlife Trust
Join the fight. Create a charity fundraiser
You can set up a GoFundMe page in seconds, and start fundraising immediately. The GoFundMe platform is easy to use, as well as fast – and 100% of the Gift Aid goes directly to the charity.
Our crowdfunding experts have produced fundraising resources to help you how to raise as much money for your cause as possible. We know how busy you are, which is why you can fundraise on-the-go with our app.
We're proud our service is so easy and so fun to use. And just in case you need them, our customer support operates seven days a week, across all hours.