Crowdfunding Student Loan Debt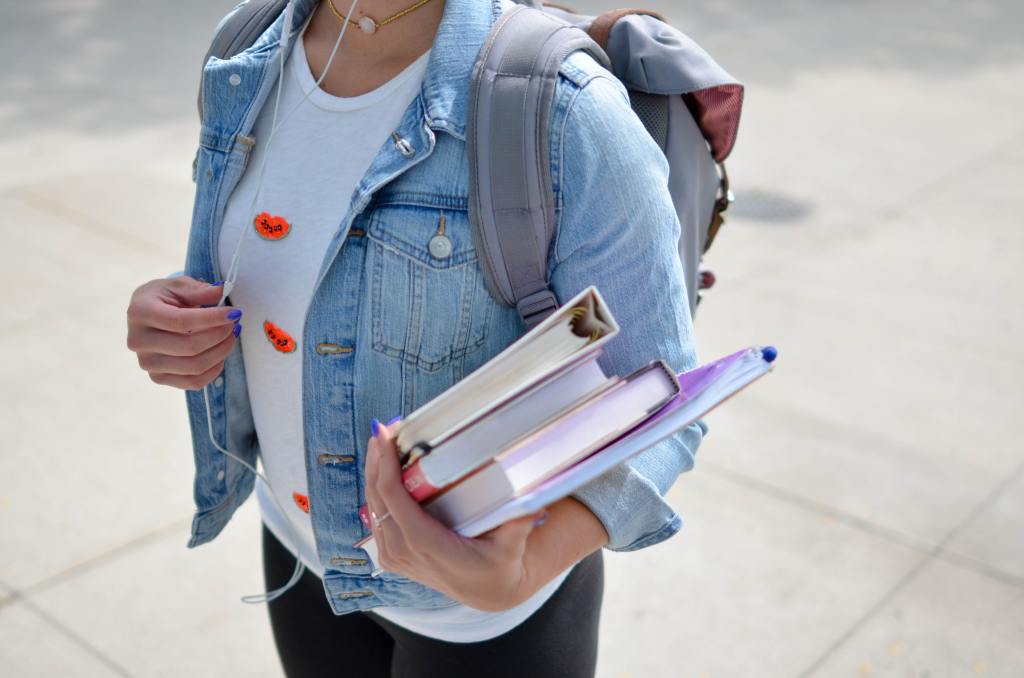 In recent years, more and more students have turned to crowdfunding student loan debt to offset the cost of university study. We've seen students run fundraisers for specific expenses, such as set books and equipment, food, housing, transport, tuition fundraising and studying abroad, because it's a great way to avoid taking out loans.
Sometimes, however, taking out a student loan is unavoidable – but that still doesn't mean that crowdfunding can't come to the rescue. If you ran a crowdfunding fundraiser each year you were at university, why not run another one to help you pay off your debts? If nothing else, crowdfunding student debt can dramatically reduce your loan balance.
Unlike student loans, the funds you receive through crowdfunding don't need to be repaid – except in gratitude to the friends and family who support you. Once you're established in your career, you can return the favour, maybe by helping to support other students who need a helping hand.  
Some facts about student loans in Australia
While some Australian students are eligible for the Higher Education Loan Program (HELP), many will not. HELP also does not cover any of the complementary costs of tertiary education, such as accommodation, transport, student learning materials or trips and study equipment (like laptops). This is all at the students' own expense.

Unlike most other forms of debt, including credit card and consumer debt, student loans can't be written off or cancelled – even in the event of bankruptcy.

They are indexed with inflation in Australia, which is a type of interest rate that is benchmarked against the real cost of living. This means that, if not repaid, it will continue to grow.
How does crowdfunding student debt work?
People use GoFundMe to raise funds from friends, family and members of the local community which they then use to pay off their student loan balance. At GoFundMe, we have a 0% platform fee for organizers and there's no penalty for not reaching your fundraising goal. What's more, you can withdraw funds as soon as you start receiving donations.
To pay off student loans through crowdfunding, we recommend that you follow these steps.
1. Pick your platform
There are many options for online crowdfunding student loan debt. GoFundMe, unlike other platforms, is and charges no platform fee for organizers– which means that you keep more of the money you raise. If you'd like to see how we compare to other platforms, see Which Fundraising Site has the Lowest Fees.
When you're choosing a crowdfunding platform, never underestimate how important it is that people can access it easily on their tablet or smartphone – or share your fundraiser on social media. GoFundMe is designed with mobile devices in mind with a robust mobile app and it's well integrated with all the social networks you can use to share your fundraiser. We also offer 24/7 support and a wealth of fundraising resources – such as the post you're reading right now! – on our blog.
2. Set up your fundraiser
Creating a GoFundMe is easy. But just because it's easy, don't enter into it lightly. You'll make several important decisions during the set-up process, including naming your fundraiser. This name will be the first thing people see on social media. For advice on how to choose an effective name, see Great Ideas for Naming your Online Fundraiser.
3. Add photos and videos and tell your story
Your featured photo is the first thing people see when you share your fundraiser with them. And don't stop at just one! – our data shows that fundraisers with multiple photos raise significantly more than those with a single image. To learn more about using photos in fundraisers, see How Images can Lead to Fundraiser Success.
Video is another powerful tool for attracting prospective donors. Videos can also reach people who you can't connect with by any other means. You can share them on YouTube, Twitter, Facebook and other platforms – and they all have a link to your fundraiser. To learn more about using video effectively, see The Power of Video.
At the end of the day, photos and videos help you to tell your story – the heart of which is your fundraiser description. Telling your story honestly and clearly is essential. If you're not quite sure where to start, we've put together some helpful storytelling tips in Your Crowdfunding Fundraiser Story: A Comprehensive Guide.
4. Share your fundraiser
Sharing is powerful and the best way to secure the most donations. Every time you share your GoFundMe fundraiser on Facebook, that fundraiser will net an average of $43. For a detailed guide to effective social sharing, see Using Social Media to Promote your Fundraiser. There are other ways to share your fundraiser too. Take a look at Online Fundraising without Social Media: 42 Ways to Share Offline and learn how to raise awareness in 15 Simple Ways to Skyrocket Awareness for a Cause.
5. Follow up
Posting updates for your supporters keeps them informed of how your fundraiser appeal is progressing and updates can lead to more donations and more sharing – especially when they highlight your progress. Writing an effective update is an art unto itself and we cover all the details in How to Write a Fundraising Update.
Thank you notes are another essential fundraising tool. If you have a fundraising team, we suggest that one person focuses on writing thank-you's. For some ideas, take a look at 20 Affordable Ways to Say Thank You to Donors. Don't forget that thanking donors is not only the right thing to do, it can also help your fundraiser flourish – see Viral Fundraising: Make the Most of your Fundraiser's Potential.
See how crowdfunding helped Shannon offset her debt
After Shannon Otto was featured in The New York Times podcast "The Daily", people responded to her story about the suspension of her nursing practising licence after falling behind on her student loan payments. One listener started a GoFundMe for her, but it turned out that Shannon had already set one up for herself – and it ended up raising more than $9,000. Read about it here: Shannon Otto Student Loan.
Crowdfunding can help you reduce or pay off your student debt
Crowdfunding is a great way to cover the costs of getting a degree: before you start, while you're actually studying and after graduation. Whether you're raising funds proactively or retroactively, we're here to help you every step of the way. The sooner you pay off your balance, the less time it will take you to be debt-free. We've seen lots of students successfully use GoFundMe to pay off student loans. Start your student loan fundraiser today.