Need Help With Paying Your Rent In An Emergency? Here's How to Get It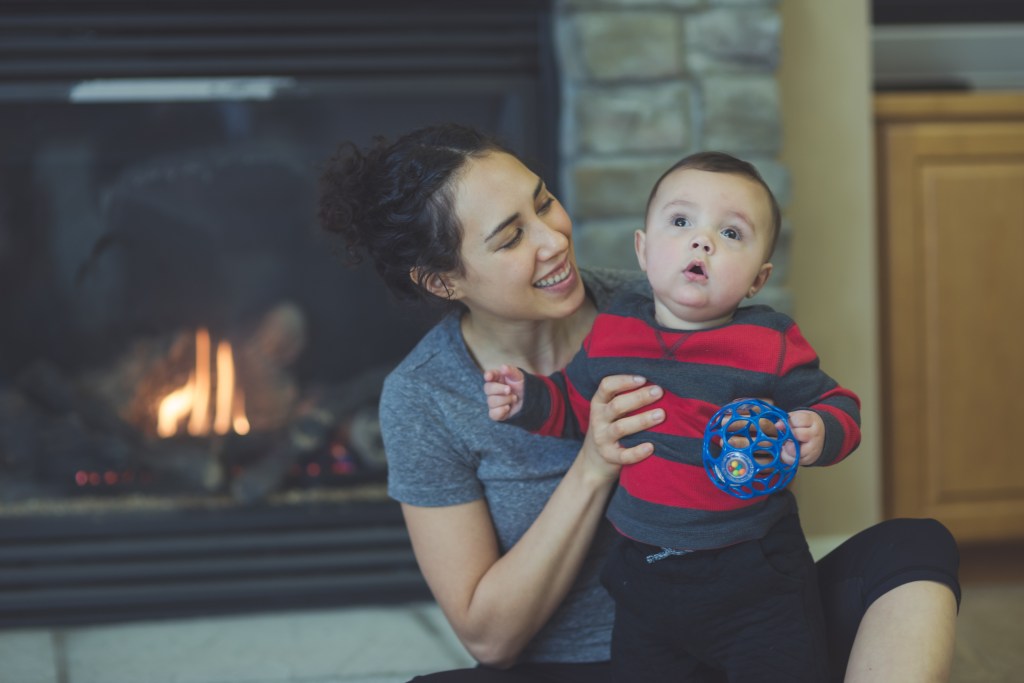 Have you ever needed help with paying your rent in an emergency? Then Jess' story may resonate with you.
Jess and her partner had just started to settle in after making a big move across the state. Suddenly, an unforeseen expense made a huge dent in their budget and left them in urgent need of help with paying their rent.
"My car failed its inspection, and to get roadworthy again I needed a $1,000 repair," Jess recalls. "I had 10 days to get it fixed and our rent was due the next week."
Jess and her partner were already finding it difficult to get by. They both had low paying jobs. Jess' income depended on how many shifts she could pick up at the small takeaway shop she worked in. It was a case of either paying their rent or fixing her car.
Reluctantly, Jess asked her mother for help.
"We didn't know what else to do," she says. "If I couldn't drive my car, I couldn't get to work."
Jess isn't the only person in this kind of situation. Many people are only ever one emergency bill away from not being able to cover their household expenses. In fact, ABC News reported that a quarter of Aussie households had less than $1,000 in savings for emergencies. When most of this is needed for housing costs, it doesn't leave much for anything else.
Why people need help with rent
According to the Australian Institute of Health and Welfare, "housing stress" occurs when more than 30% of a household's gross income goes towards housing costs. When they are in the lowest income bracket (at least the lowest 40% of incomes), this leaves very little cashflow for other crucial expenses, like food, transport, healthcare and education.
A study by ABS on Housing Occupancy and Costs delved into this 30/40 rule more deeply, showing that of those low-income households, almost 60% were in housing stress by the amount they were spending on keeping a roof over their heads. Add in the competitive nature of the Australian rental market, particularly in well-populated capital cities like Sydney, Brisbane, Melbourne, Canberra and Perth, and the risks of not having access to cash can be dire.
That was the case for Jess. She and her partner had already used up all of their savings on their move when they had to get her car fixed. Jess estimates that they were paying about 50% of their joint income on rent. So not being able to complete her shifts would have meant even less money coming in, making paying rent a near impossibility, and eviction a possibility.
"We had no idea what to do. How do you get help with paying your rent in an emergency when you don't have any savings to fall back on?" said Jess, adding that saving even $50 of her wages was incredibly difficult for the couple at the time.
Financial challenges are widespread
When people cannot afford to pay for emergencies, they are often left with no choice but to take out personal loans, sign up for credit cards, borrow from family or friends, or forego other important necessities while they get back on their feet. This comes with many risks, think predatory loan terms, getting deeper into a debt cycle, experiencing ill health due to foregoing otherwise important medical, mental health and personal commitments, and the risk of straining important relationships with loved ones.
While the problem may be on the rise, there are other ways to get help with paying your rent in an emergency.
How to get help with your rent
Read your tenancy agreement and contact your union
Find out what your rights are as a tenant. Find out what happens if you make a late payment or if you miss a month and when eviction proceedings would theoretically begin.
The tenants union in your state can advise you on how long you have before eviction proceedings will start, which gives you some valuable time to work with. They will generally advise what the best course of action for you to take is based on your specific tenancy agreement, and how to come to a lawful and amicable outcome with your landlord. Each Australian state has different residential tenancy laws, so make sure you reference the correct legislation for your jurisdiction.
Here are the correct union and tribunals by state who may offer help with paying your rent in an emergency:
Australian Capital Territory:
New South Wales:
Northern Territory:
Queensland:
South Australia:
Victoria:
Tasmania:
Western Australia:
Talk to your landlord
If you are a good tenant and have a good relationship with your landlord, they may be willing to work with you without third-parties getting involved. Ask if they will accept a late payment or if you can pay your rent in instalments.
Contact charities
Faith-based charities like The St Vincent de Paul Society have many years experience helping people in need. They may be able to provide emergency funds to pay your rent and utility bills, or provide temporary housing relief.
If you are going through a difficult time and struggling to make ends meet, and are based in NSW, call 13 18 12 to be connected with local support from St Vincent de Paul Society. 
As the cost of living soars, St Vincent de Paul National President Claire Victory said many Australians are doing it tough and demand for their services in on the rise.
"Our teams across Australia are experiencing a huge jump in demand from Australians struggling to afford basic living expenses, such as housing, food, utilities and health care. Many are coming to us for the first time in chronic financial stress as month after month of skyrocketing inflation and the flow-on effects of higher interest rates leave them unable to cope."
Contact your local centres to find out if you meet their requirements for financial help.
Explore other income sources
Ask your friends and family members for help with paying your rent in an emergency, or see if you can get an advance on your wages from your employer. Some companies may also have a hardship fund for employees. Have a look around the home and see if there are items gathering dust that you can sell on places like Facebook Marketplace or Gumtree. This is often a good way to be paid quickly, in cash.
Consider crowdfunding
Crowdfunding is a great solution. A good way to alert friends and family to your situation is by starting a fundraiser on GoFundMe. They provide fundraising so that you get to keep more of the money that you raise.
Rent payment help for veterans
If you're a veteran, the Department of Veterans Affairs may be able to assist you with income support.
Government aid
There are lots of different reasons why someone might be in need of a temporary helping hand from government and need help with paying their rent. Services Australia may be able to help, through a range of resources and relief options that can help not only in the short-term (like rent assistance), but also teach valuable money management and budgeting tips through financial counselling.
Out Of Reach? The Australian Housing Affordability Challenge parliamentary paper suggests that those who are in private rentals will always need some subsidy to help them meet [the] cost, so it's worth exploring if Commonwealth Rent Assistance can help you.
It's never too late to brush up on financial management skills
There are a number of resources available to you if you ever find yourself in a situation like Jess's, with hubs like Moneysmart aimed at helping Australians not only take control of their money, but build a better life in the longer term.
Moneysmart offers help in the areas of:
Managing your everyday money
Reducing your debt and getting you out of debt completely
Planning for the future
Growing a nest egg and building your wealth
There's no shame in asking for help
Whether you ask for help through a non-profit organisation, friends, family or crowdfunding: don't feel embarrassed.
"Everyone falls on tough times," Jess says. "It happens to more of us than people realise."
So if you're struggling and need to raise money to pay your rent, take a deep breath. Contact your landlord, a charity or non-profit organisation, your friends and family or start a crowdfunding fundraiser. Above all, remember that you are not alone. Sometimes we all need a helping hand.
For further information, read our posts Need Emergency Financial Assistance? These Resources Can Help and Where To Find Financial Help During the Coronavirus.