Emily Torlak's Medical Fund
$17,060
of $20k goal
Raised by
267
people in 14 months
This page has been created by Eau Gallie High School on behalf of Emily Torlak, a mother of two young children, wife, daughter, sister, teacher, and friend. 

Emily, an outstanding biology teacher, has taught at Eau Gallie High School for 12 years.  She has received many awards including EGHS Teacher of the Year and Exemplary Science Teacher of Brevard County.  While her degree is biological science, love of animals is her true passion.  So, it is not a surprise that she started an Ecology program where her love of animals could be shared with her students.  Of her many teaching accomplishments, this is her most rewarding.  It is her friendly, good-natured spirit that inspires students to make her ecology class, the only one of its kind in Brevard County, an EGHS favorite elective. 

In December, while driving with her husband, Naim, and two children, Adrian and Anya, to visit family for Christmas, Emily noticed her neck was very painful and a small lump had appeared.  They immediately returned home and called the doctor.  By January 2016 one of our most dedicated and loved teachers was diagnosed with a rare form of cancer, large B-Cell non-Hodgkins lymphoma.  Surgery revealed that the painful lumps in her neck were too risky to be removed and she bravely received her first chemotherapy treatment January 19.  As a mother of two young children, the reality of having cancer was overwhelming.

Emily's husband is a physics teacher at Bayside High School, so the news quickly spread throughout the teaching community.  Coworkers, friends, and students began asking what they could do to help her.  To be honest this happened so fast, no one knew what to do at first.  We quickly learned that Emily cannot work as her weakened immune system will not tolerate the germ-laden classroom.  Last week she completed her second chemotherapy treatment.  The emotional toll of coping as a family with young children is palpable.  While recovery should be her first and only priority, she is now acutely aware of the medical bills that accompany cancer.  She and Naim, now the primary provider for the family, were surprised to find the many in-network versus out-of-network costs, the various deductibles for different treatments, and the doctor recommended procedures that are not covered by insurance in addition to the daily doctor and hospital commutes.

Her husband and children are the single most important part of her life and Emily wants their life to remain as normal and enriching as possible.  We now have an answer to your earlier requests.  We, her friends, can allow Emily to recover surrounded by her family without the added financial stress generated by an aggressive disease like lymphoma.   Good wishes are truly appreciated and Emily needs to hear from each of you, however, if you are able to donate financially, please consider Emily's GoFundMe page.  All proceeds will go directly to cover the cost of Emily's battle with this disease.  Emily is a fighter and when her battle with cancer is WON, she will graciously PAY IT FORWARD!

Thank you so very much!

Eau Gallie High School
+ Read More
Happy Earth Day Mrs. Torlak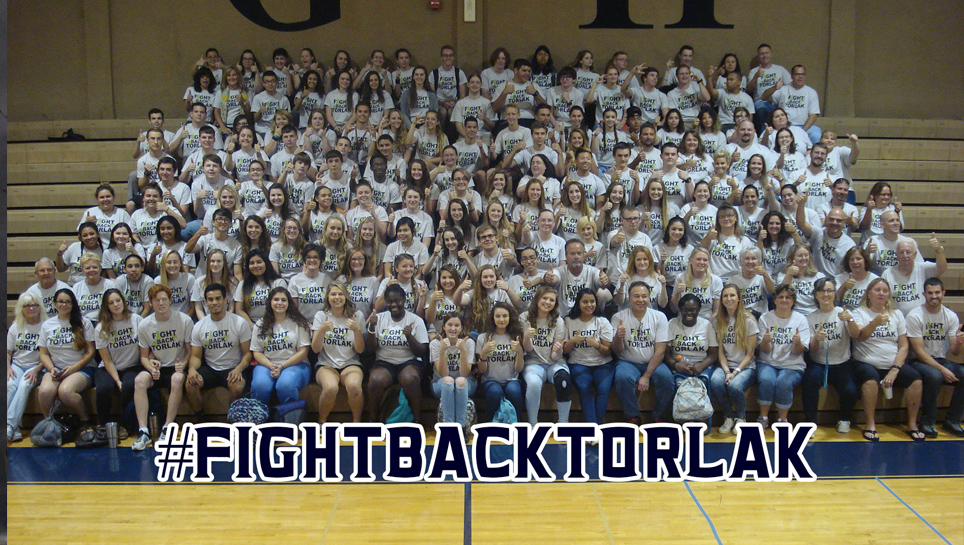 + Read More
Emily and her family would like to thank everyone for their generous support, both financially and emotionally. The outpouring of love and well wishes have been overwhelming. While we at EGHS are not surprised, the immediate response from family, friends and students brought tears of relief and awe that so many people cared so much about her.
Her journey continues. She is now officially half-way through the chemotherapy treatments! A BIG DAY!!! The half-way mark gave her strength that she can fight this disease, endure the remainder of the treatments and can finally see the "the light at the end of the tunnel".
AND Happy Birthday Emily!!!
The best gift would be cancer-free!!!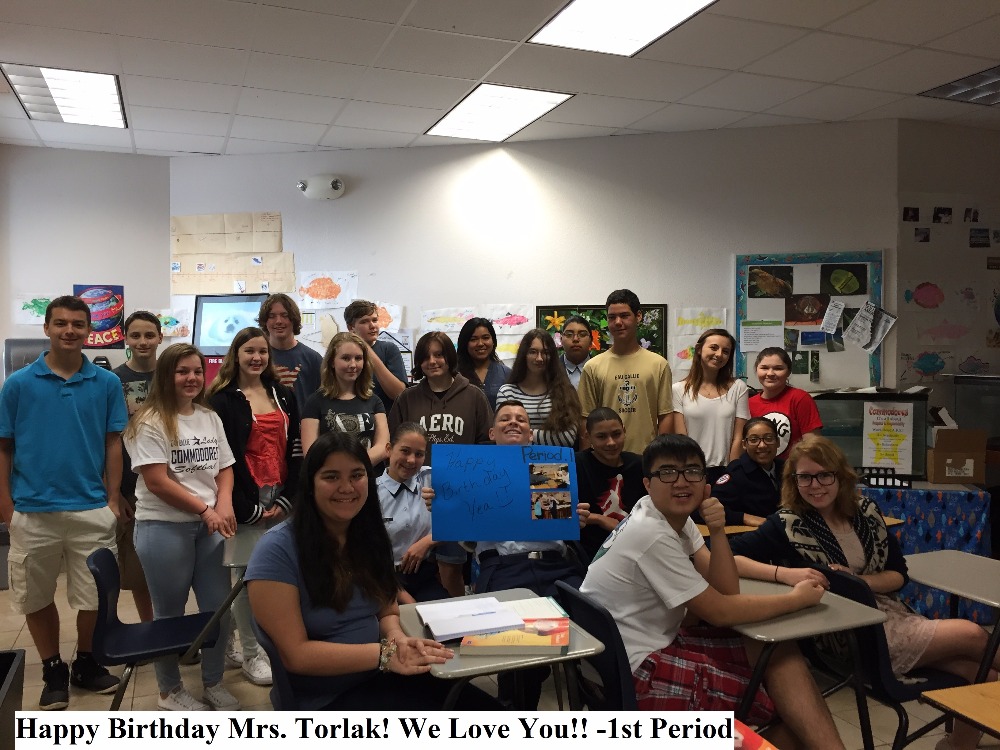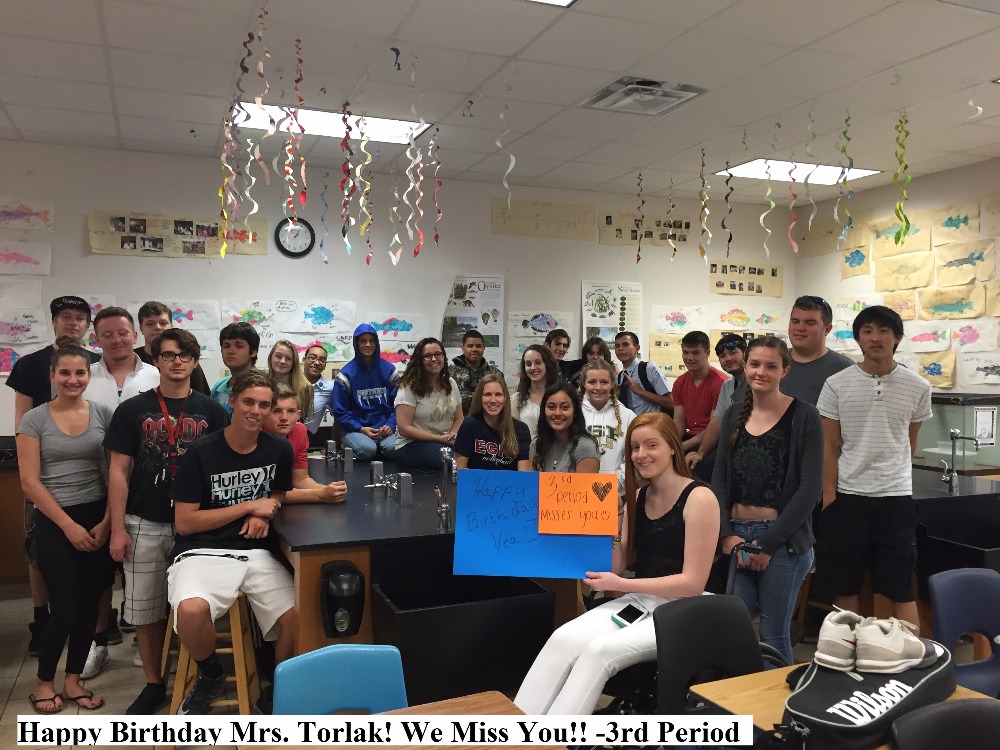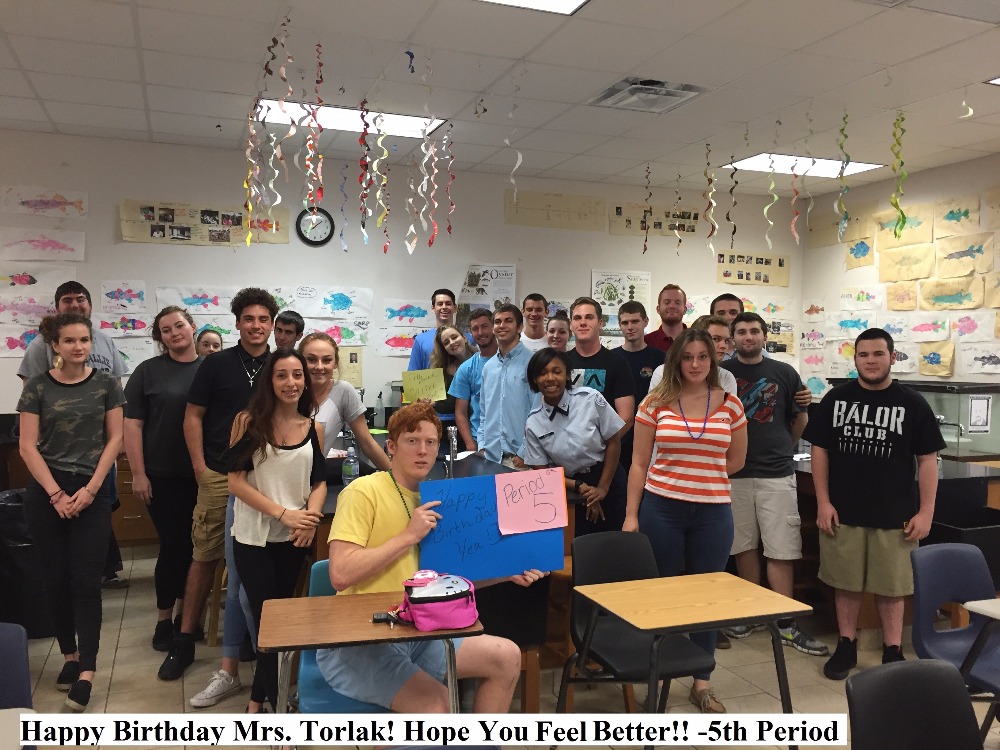 + Read More
Read a Previous Update