Puerto Viejo Parks Project
$220
of $41,900 goal
Raised by
7
people in 45 months
Hello,Family, friends— and friends of friends.
While living here in Puerto Viejo, Limon, Costa Rica I have witnessed first hand how happy and peaceful the people here are. What's interesting, is that they have so much less than us privileged Americans, and yet, for the most part they demonstrate more gratitude and love. Some people would call them poor, but I see them as being very rich.  
Thus far, this has been such a great and humbling experience for me. I hope that it will have the same affect on my children— and teach them to value and appreciate love and life more than things, because things come and go.
Everyone has a purpose and the capacity to make a difference in someone's life. We were all created with a purpose, and some of us are actually blessed with the discovery of what our purpose is, while we are alive in this earth. I am immensely grateful for the path that God has put me on, for it is now that I am discovering my purpose in life and my destiny.  I cannot explain the peace and the joy that I feel right now.  With this being said, I am happy to announce that with the upcoming release of my new children's book; Mama Why Is the Sky Blue?, I have also started a foundation — The Elle Harrison Foundation.
As a dear friend of mine just said to me the other night, it's "The connection of godly spirit and God given ability."
I created the Elle Harrison Foundation  to help renovate, restore and create after-school recreational facilities and parks for the youth, in the underserved communities here in Limon, Costa Rica. Our first project starts in Puerto Viejo, Limon, Costa Rica. The goal is to provide a safe functional place and resource center where kids can play, study and learn new skills such as; art, dance, music, sports, English and more. It is important to provide such a place, as it will enable the youth to develop new skills and be active beyond the school yard.
Play is imperative for a child's mental and physical development. It helps to stimulate their senses, develop motor skills, exhilarate confidence and increase social skills through interaction. Also— most importantly, it will keep our kids off of the streets, and help them refrain from engaging in activities, that are not conducive to the success of their futures and the societies in which they live.
All funds raised through this foundation will be invested solely in the renovation, development, ongoing maintenance and resources for the parks and recreational centers in Puerto Viejo, Limon, Costa Rica.
One vision, one goal, one love. The popular saying is "It takes a village to raise a child." With all of our contributions, we can make a valuable impact in a child's life. Let us all profit greatly from investing in our future, for the future stems from our youth.
For more information, you can visit my website at:
www.imelleharrison.com/elleharrison-foundation
Bless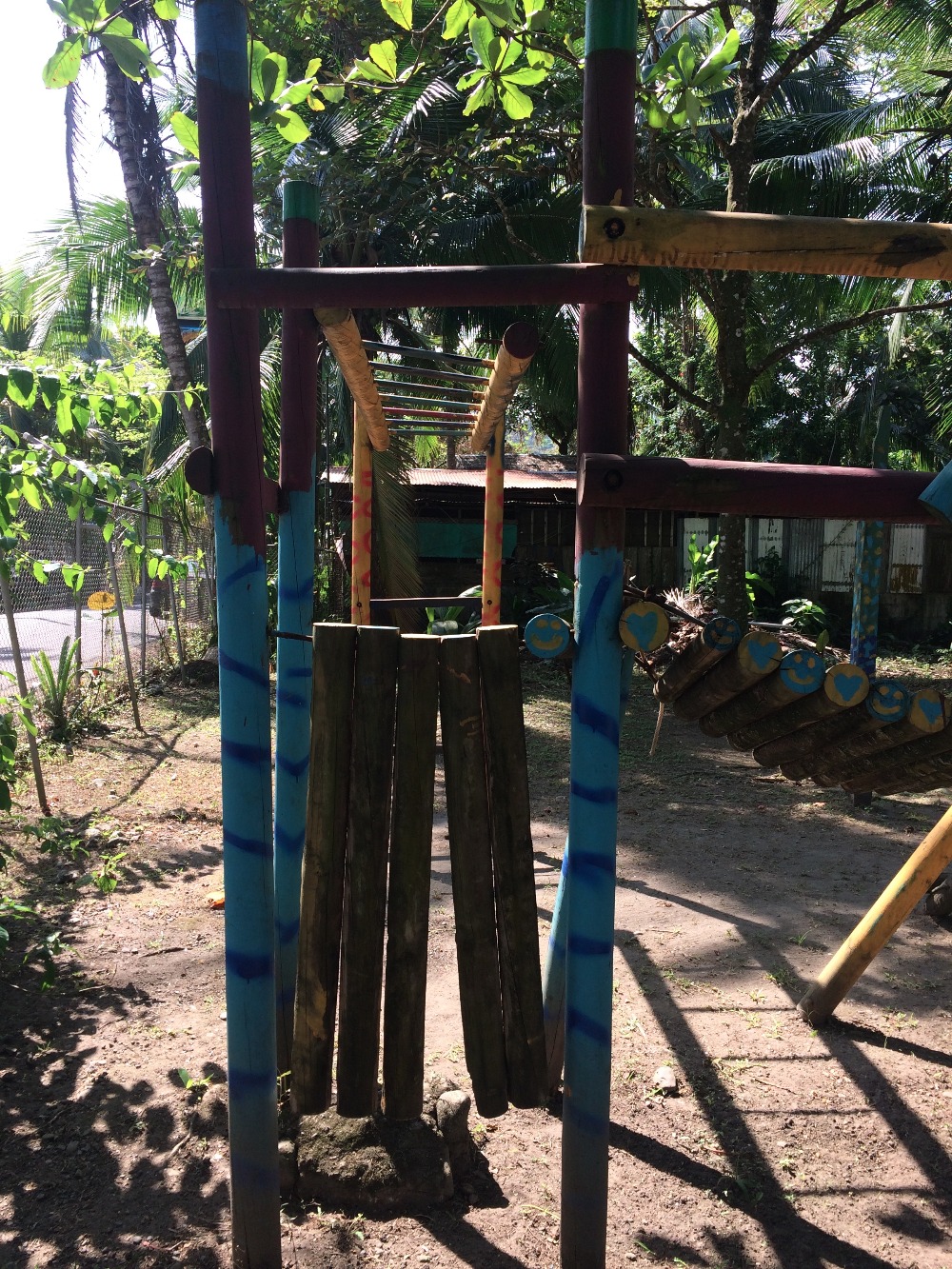 + Read More
Be the first to leave a comment on this campaign.