Nepal Earthquake Appeal
£4,918
of £15,000 goal
Raised by
31
people in 45 months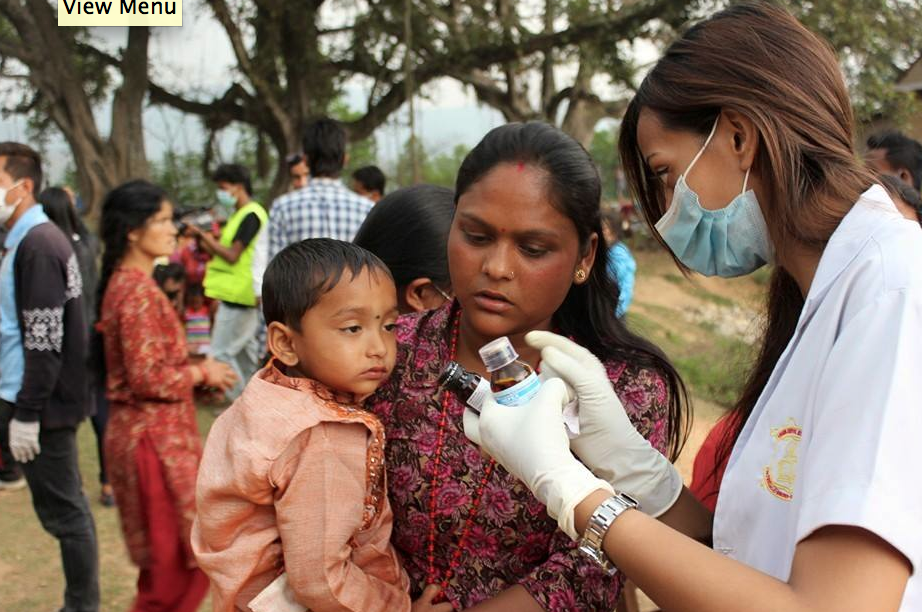 Ideal English School Medics team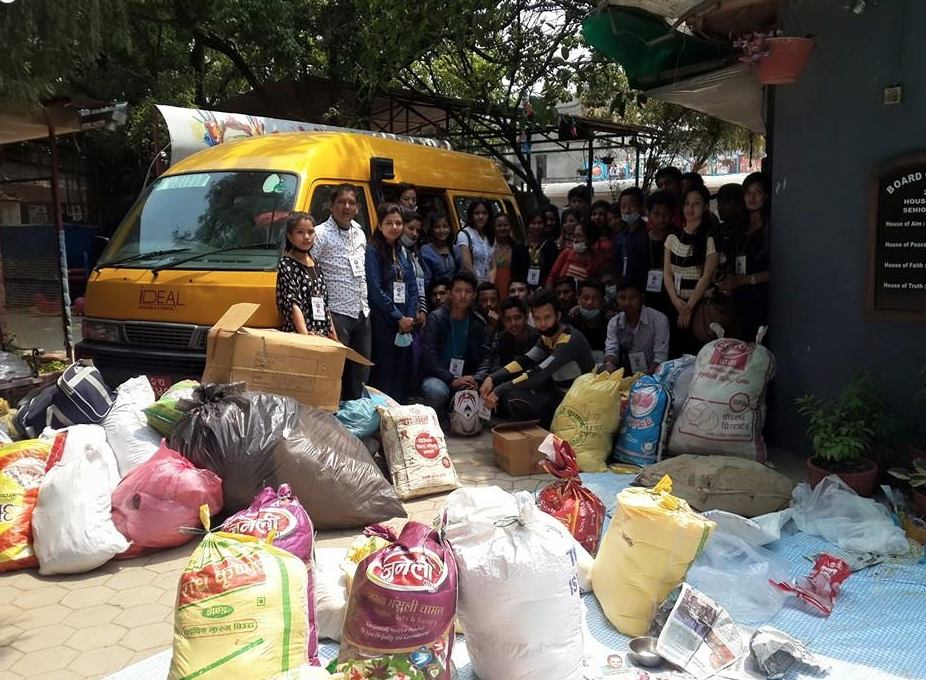 Ideal English School team with basic food and shelter and medical supplies ready to take up to villages badly damaged in the Quakes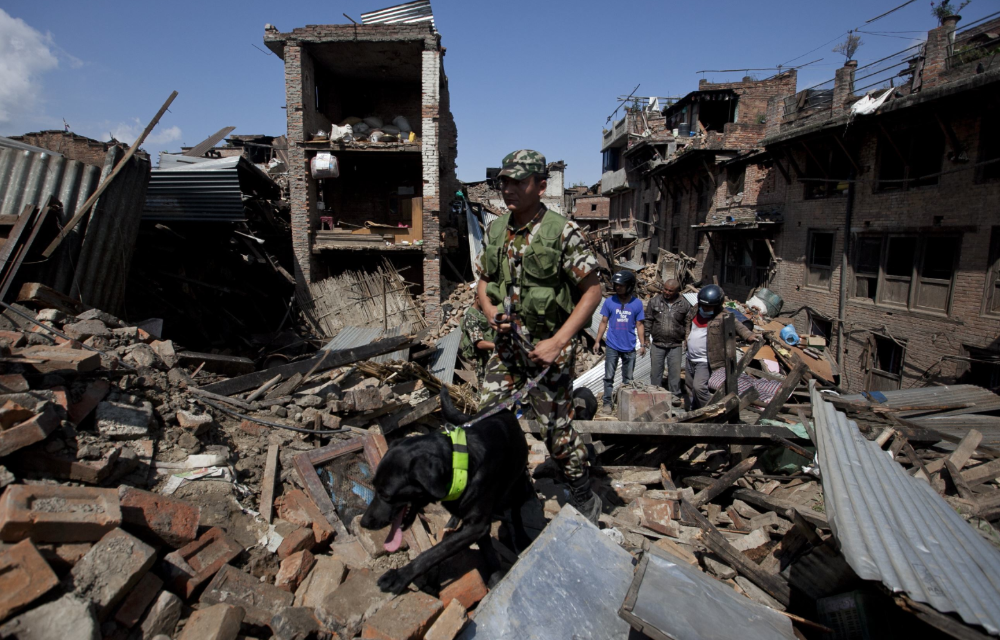 Huge death toll as well as homes devastated
Purna Lama with food supplies ready for distribution after the earthquake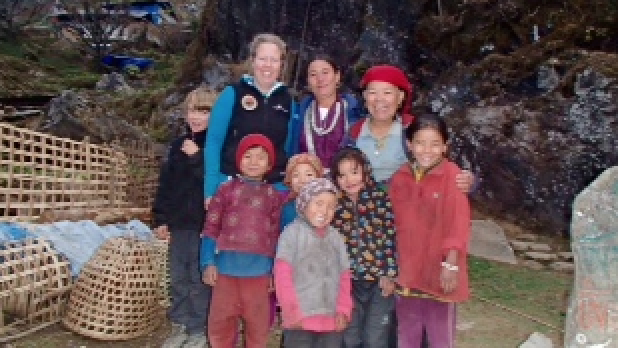 Tanya with Son Emile and friends in Nepal before the Earthquake


Who we are

Beccy Strong and Olivia Doherty (based in the UK) both have strong links and friendships through travel and teaching work with Nepal. They have teamed up with a trusted friend Tanya Perret (a mountaineer working for the British Association of International Mountain Leaders) who started working in Nepal 17 years ago. Tanya and partner Phurba divide their time between Nepal and the Alps where they work as trekking / mountain guides. Purna Lama is a good friend and headmaster of Ideal English School in Kathmandu, where Beccy taught and lived.
This is a 2 phase funding initiative
for Nepal. Since the major earthquake in Nepal on April 25th over 8000 people have died and 19000 have been injured. This number is continuing to rise since the 2nd Earthquake on May 12th.


PHASE 1 - supporting Ideal English School school based in the Chabahil district of Kathmandu for Emergency relief funding.

PHASE 2 - supporting the badly damaged village of Gumela, nr Phakding in the Everest region and also now collapsed Seduwa school in the Makalu region for Medium to Long Term funding.

Our aim is to raise £2000 in the next two weeks May 14th - May 31st for Phase 1, followed by an overall target of £25 000 between now and December 2015 for Phase 2.

PHASE 1 Ideal English School.

Beccy Strong volunteered as a teacher in this school team, which is run by Headmaster Purna Lama. Since the 1st Earthquake on April 25th, 2015 the older students from the school alongside medics (2 doctors and a nurse) are taking lifesaving first aid, shelter and food up into Helambu region which has been devastated. (nb. many of the students are from the Helambu region). Purna Lama the headmaster is coordinating directly with the front line relief team and has already coordinated a huge amount of relief work since the earthquake, collecting shelter materials, medication and food from donors on the ground in Kathmandu and taking them up into remote and badly hit areas. The team are in urgent huge need of ongoing donations to support the villages before the monsoon hits in under 1 month.

Funds will be directed to the team as soon as they are received.

PHASE 2 Everest & Makalu Region. Medium - Long term Support

Project 1 -
Tanya has been friends with Jangbu Sherpa for 17 years since they first worked together as trekking guides. Jangbu's village, Gumela, nr Phakding in the Everest region has been badly affected and his house has effectively split in half. As Jangbu is a senior figurehead in his community all funding will be split to those families most in need of rebuilding support.

Project 2 -
Tanya's long term partner Phurba Sherpa, is from the Makalu region. Seduwa is a major rural village in this area and the local school has totally collapsed. We aim to support the rebuild of this school in conjunction with the local community. We are also hearing reports that the villages where Phurba's family are from, Mayum and Yangluwa have also been damaged. We will be supporting the repair of family houses in these communities.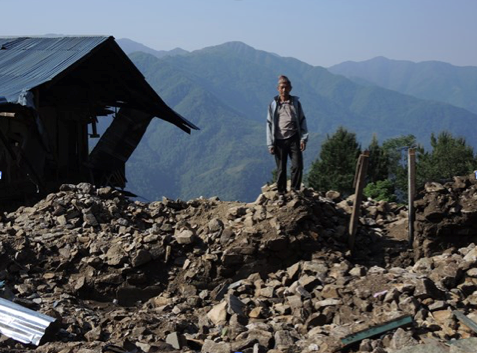 Seduwa School after the earthquake
There is huge need for direct relief aid and
Tanya
 and
Purna
will be the point of contact responsible for coordination and distribution of supplies from funds we raise through this crowdfund.  They will coordinate delivery of supplies to immediate relief work as well as the longer term rebuild work.
+ Read More
Be the first to leave a comment on this campaign.