Help fund our rescue, save a life.
$12,145
of $15,000 goal
Raised by
120
people in 42 months
We were on the news!!!!


We are Deaf Dogs of Oregon!
What is Deaf Dogs of Oregon? It is a 501c3 non-profit that rescues deaf, and deaf and blind dogs, trains them with either hand or touch signals and finds them forever homes!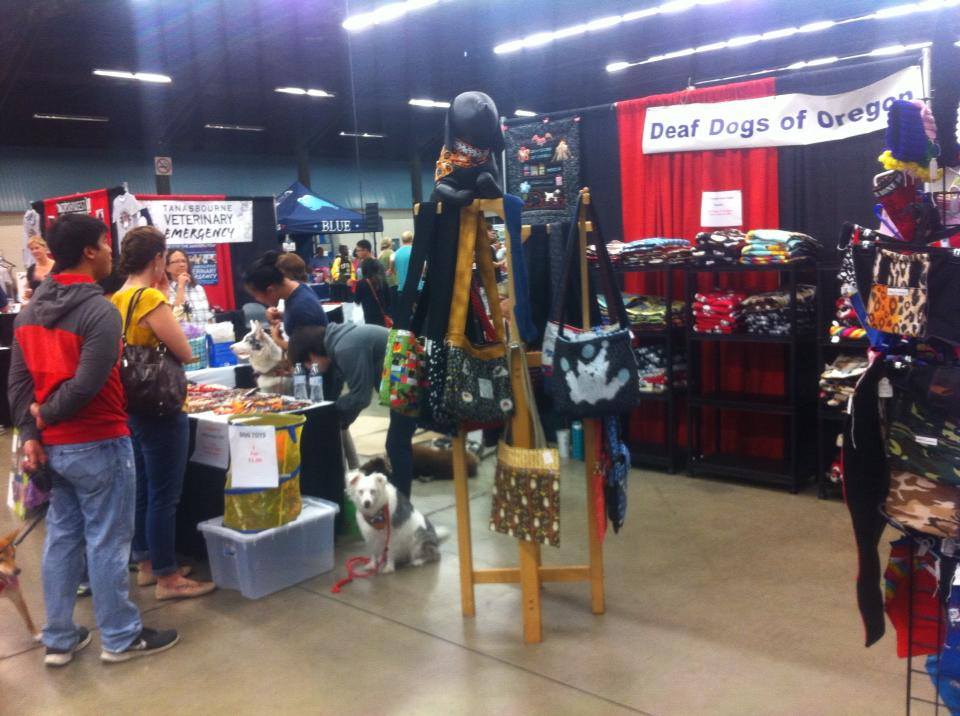 This is us selling our handmade products at the Portland Pet Expo this year with Chelsea's dog Picasso with the always watchful eye :-)
www.deafdogsoforegon.org
Our story goes like this:
Our four founders, Gay Wakeland and her dog Annie along with Chelsea Tuning and her dog Picasso, had a happenchance meeting through the website:
www.deafdogatlas.org
 in 2009. Chelsea had just gotten her first ever deaf dog Picasso and was looking for a support/training group in Portland. Gay had been a deaf dog advocate for years, she not only had her own deaf dog, Annie, but she also was sewing products and selling them then giving the proceeds to another deaf dog rescue in Arizona called Amazing Aussies (
www.amazingaussies.com
).
Chelsea had emailed a lot of people through
deafdogatlas.org
and had received lots of responses saying that people had re-homed their deaf dog. The one and only person who still had their deaf dog was Gay Wakeland. They decided to meet at a dog park and chat about deaf dogs. Amazingly as well, it ended up Gay and Chelsea lived but 6 blocks from each other!
At the meeting they concurred that there was an overwhelming lack of support in the deaf dog community.Too many dogs were not staying in their homes, and WAY too many deaf dogs were being euthanized all over the country! They wanted to do something about it. They decided that the focus of the rescue would be on education, advocacy, training and rescue.
 Now years later, we fulfill our mission statement by going to events and doing  presentations about what causes deafness in dogs and how it can be avoided. We advocate for them by showing people what they are capable of, and we believe that if more people know how to communicate with their deaf dogs they will be more likely to stay in their homes. 
We now have a network of people all over who work toward a common goal, keeping deaf dogs from being euthanized. We have saved dogs from kill shelters in Texas, Tennessee, Oklahoma, Arizona, Puerto Rico, Colorado, California, and Oregon. Through our advocacy and training we have re-homed over 50 deaf dogs since we started doing adoptions in 2011. 
We support our rescue through adoptions and donations, but most of our income comes from the amazing sewing skills of Gay Wakeland. She makes and designs: handbags, bandanas, crate pads, and Chill-out Wraps that we sell at dog events in the area. Without her amazing dedication and hard work Deaf Dogs of Oregon would truly not be successful. 
This is an example of one of her adorable bags: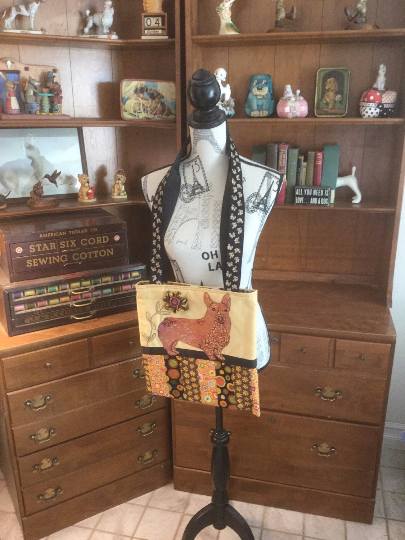 (Here is a link to our etsy shop! 
https://www.etsy.com/shop/DeafDogsofOregon?ref=shop_sugg
)
There are many ways to help a rescue. Some people donate time, some donate space and for those who dont have extra space or time a monetary donation can go a long way.Our story has only just begun and with your donation we can look forward to many years of rescue, education, advocacy and support for deaf dogs around the world! Help us save lives!Here are a few of our stories:

This adorable picture is of Augustus, or Gus, (used to be Austin) and his family. He was born deaf and partially blind. He and his two siblings (who are also deaf and partially blind) were dropped off at a shelter in Colorado before being brought to us and finding their forever homes!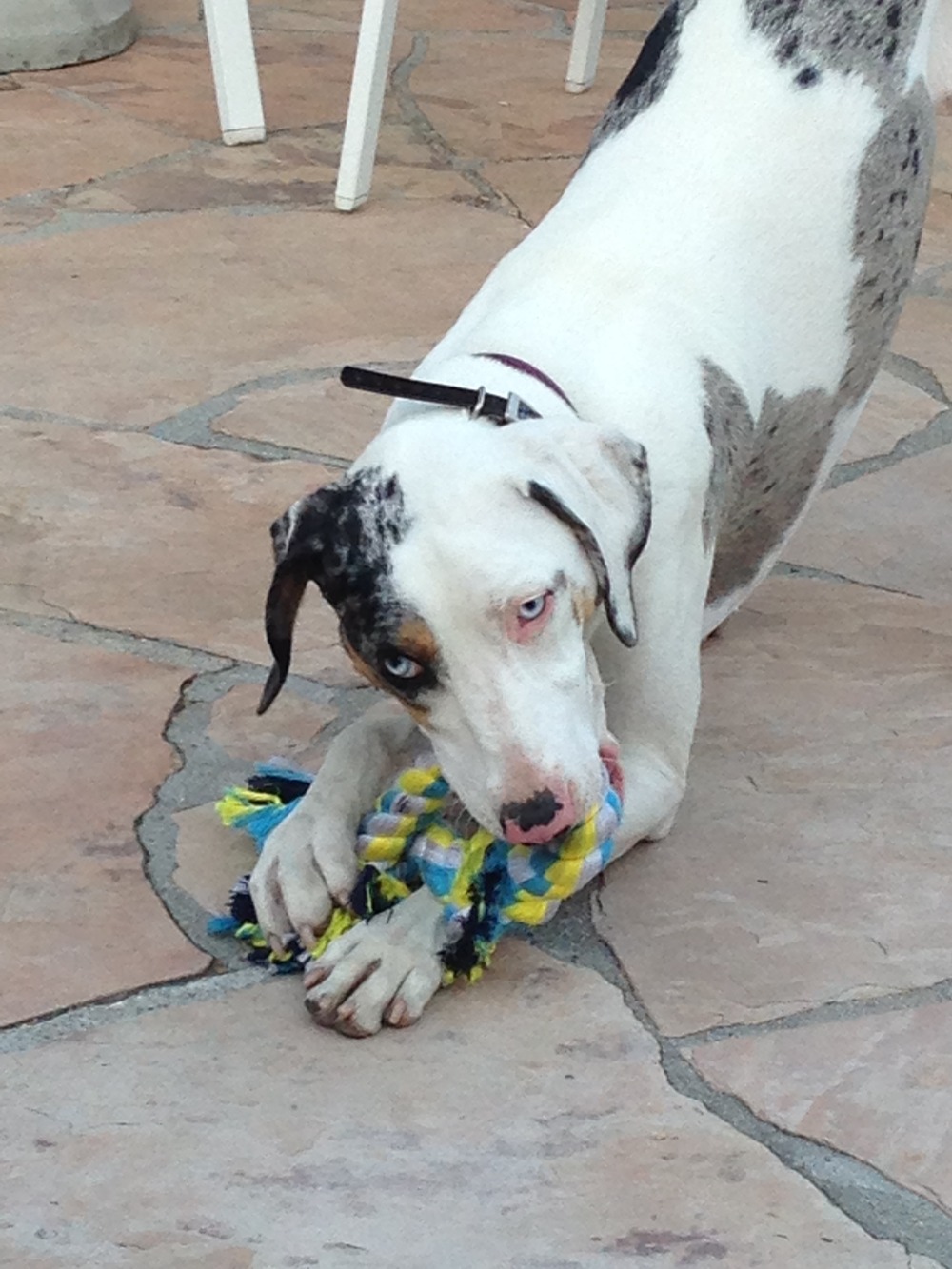 This beautiful dog whose name is Kate (used to be Matilda) was taken from a kill shelter in California before being brought to us. She had some pretty severe anxiety and OCD but with some training and the right home she has become one happy pup!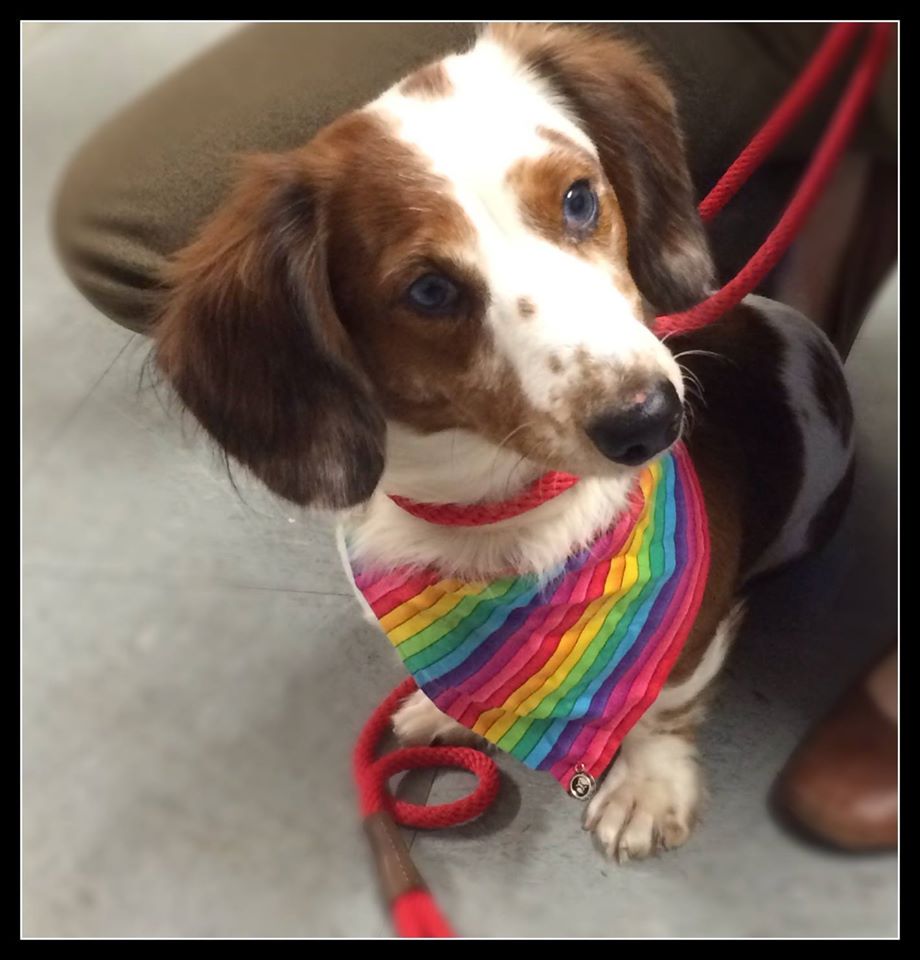 This is Murphy Shenanigans O'Toole! He had some pretty serious aggressive behavioral issues when he came into our rescue but with some training he sure has come around! This sweet pup was a bit of a foster failure for Chelsea and her husband. He lives with them now and is very happy!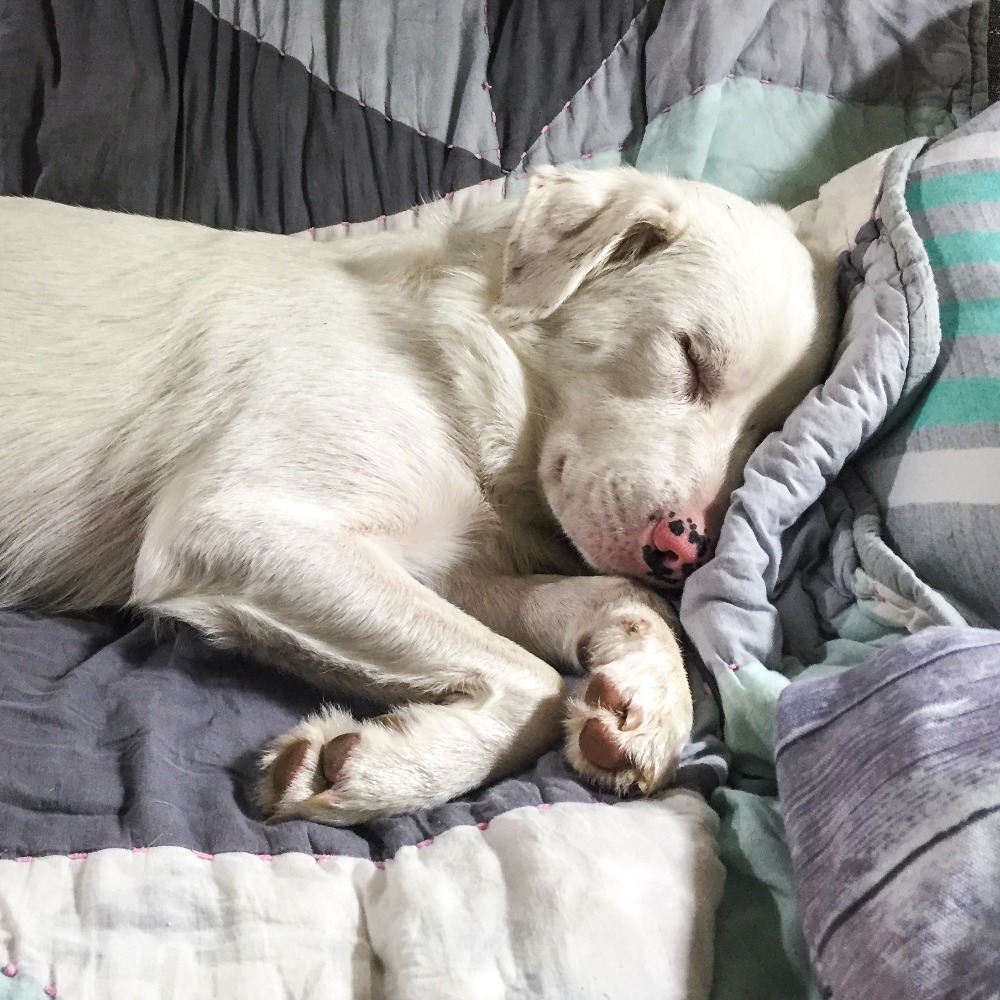 This is Skye (used to be Butter), she was born deaf and blind. She was rescued from a goat shed with her sister in 2014. She found her forever home!!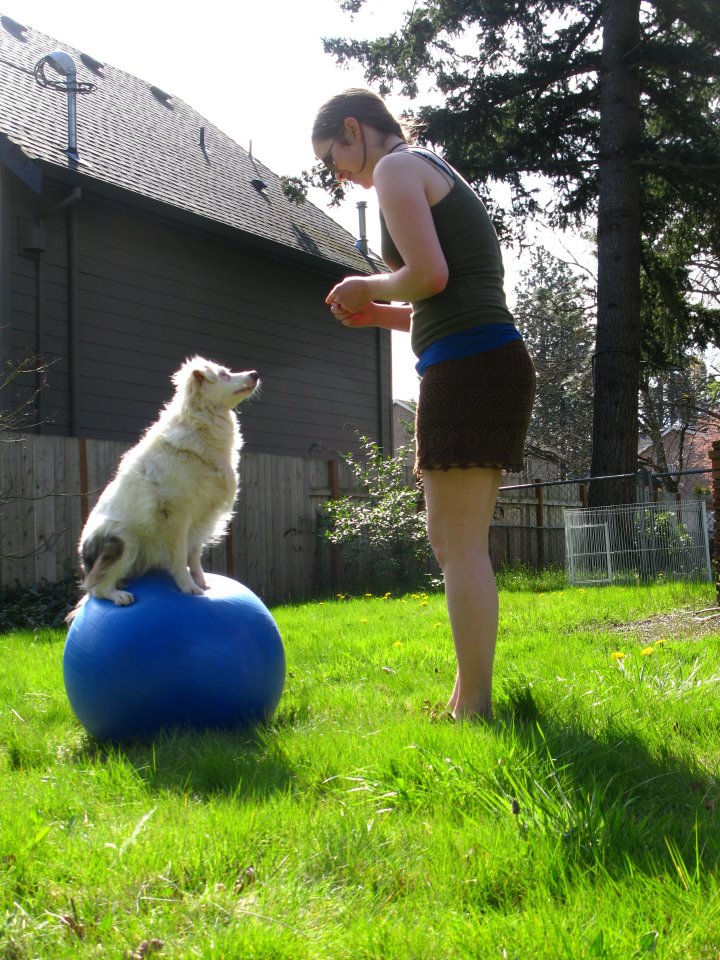 This is a picture of two of the founders: Chelsea Tuning and Picasso
Deaf dogs make the most amazing companions. They are so capable and can learn anything you want to teach them. Picasso (above) knows over 30 hand signals, does agility, can be off leash. There's nothing he can't do that a hearing dog can....except hear. But, I don't think he minds ^_^
Thank you so much for your consideration!! Hope your day is fantastic ^_^
www.deafdogsoforegon.org
Check out our website
+ Read More