A Coop Can Change a Community
$4,365
of $30,000 goal
Raised by
77
people in 48 months

Help Us Realize Our American Dream: A Vibrant Sustainable Community
The CreekSide Co-op, located just outside of Philadelphia, PA, is a cooperative food store owned by 2,000+ member households.
The money we spend at CreekSide never goes to distant shareholders or big parent corporations. It benefits a wide network of local stakeholders, including small farmers and producers.
CreekSide has revitalized a failing business district and anchored the development of a strong local economy.
Our Story
The CreekSide Co-op, or Our Community Cooperative of Cheltenham Township, opened in November of 2012 after years of hard work and planning. The members of our neighborhood came together to take a risk and create something that we badly needed: an economic catalyst for our failing business district.
Before CreekSide opened, our business district consisted of a crumbling building on a struggling street with many empty store fronts. Creekside is now a symbol of our community's commitment to investing in our neighborhood, building community and promoting quality local foods. We are a positive example of the coop movement across America, and represent a successful mid-sized cooperative by volume of sales.
After CreekSide opened, several new businesses opened in the neighborhood as well, including restaurants, shops and a theater company. In a township where commercial businesses are scarce, Creekside has created more than fifty jobs and spurred small business growth. Our town center is now a pedestrian friendly place where we can grab groceries, run errands, share a meal and see familiar faces . CreekSide has brought a homegrown prosperity to our neighborhood, and it has brought us together.
CreekSide is a powerful expression of what is possible when people come together to create a sustainable community and a better place to live and work.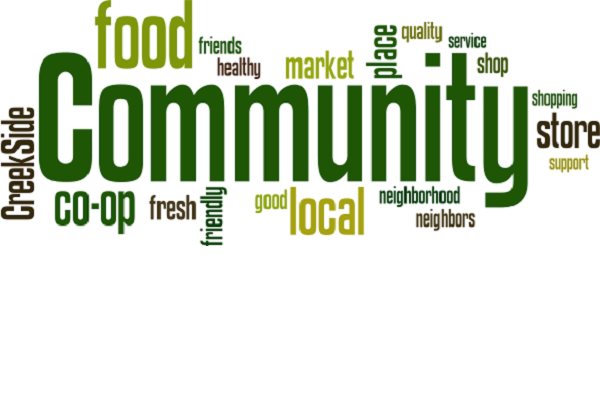 Our Opportunity
In spite of its successes, the store has struggled to break even. Today, we have an unbelievable opportunity to reduce our debt burden by nearly two-thirds.
Our current lender has agreed to accept a deeply discounted pay-off on our mortgage, and we have a new lender that is willing to make us a new loan.
To realize this opportunity, we need your help!
How You Can Help
Please help us secure a new loan, give CreekSide a fighting chance, and strengthen the coop movement by contributing as much as you are able to this Gofundme campaign.
The money you donate to CreekSide will go toward:
· investing in operational best practices and efficiencies to maximize our sales and margins.
· closing costs on the new loan.
· replenishing our working capital reserves.
· vital capital improvements to promote our growth.
Please contribute to the CreekSide Co-op because you care about:
· supporting the co-op movement in the United States.
· supporting local farmers and local economies.
· promoting healthy, local and sustainable food.
· supporting a community of people who love and depend on CreekSide.
The CreekSide Co-op is more than a food store. Be a part of our American dream and help us build a sustainable local community for the future.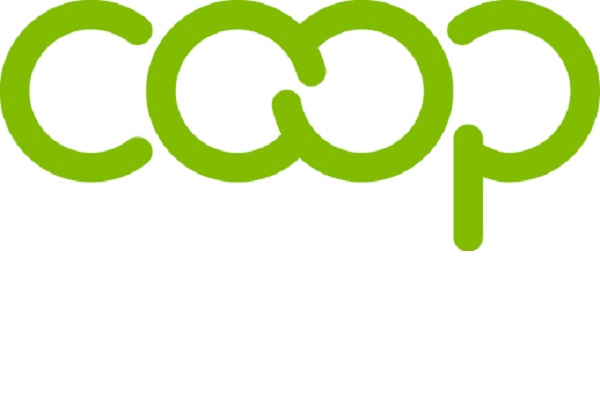 For more information:


crowdfunding@creekside.coop
 or 
http://creekside.coop/
http://www.elkinspark.net
Partners and Friends
Weaver's Way Coop
http://www.weaversway.coop/
Park Plates
http://parkplatesrestaurant.com/Park_Plates/Welcome.html
Sicilian Trattoria
http://www.siciliantrattoria.com/
Alexander's Café
http://www.alexanderscafe.net/
Elkins Perk
http://www.yelp.com/biz/elkins-perk-elkins-park
The Frame House
http://www.epframehouse.com/
Roling's Bakery
http://www.yelp.com/biz/rolings-bakery-elkins-park
Ashbourne Cleaners
https://locu.com/places/ashbourne-cleaners-elkins-park-us/
Cheltenham Center for the Arts
http://www.cheltenhamarts.org/
White Pines Productions
http://www.whitepinesproductions.org/
Friends of High School Park
http://www.fhsp.org/
Elkins Park Train Station Renovation
http://www.elkinscentral.com/
+ Read More