Choux-Choux local healthy stop
$2,505
of $15,000 goal
Raised by
25
people in 30 months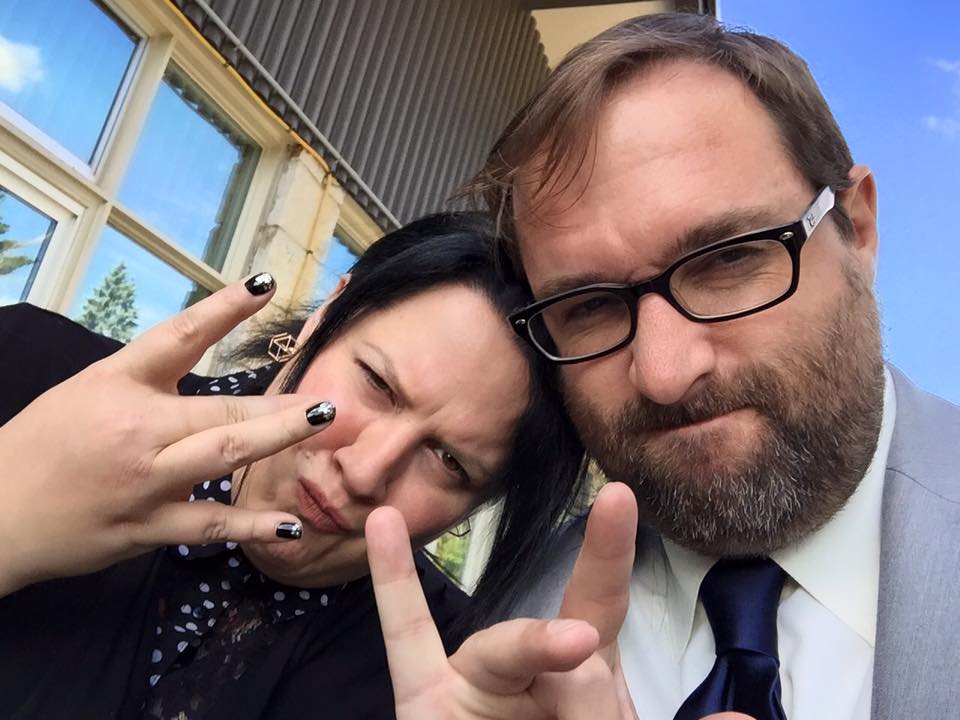 (Francais au bas)

We are Gabie and Martin.
Three years ago, we co-launched a farmer's market in Old Aylmer with amazing people. The market is a huge success and draws thousands of people every weekend. Through this endeavor, we've cultivated close relationships with many local farmers and producers. We've grown to understand the importance of knowing where your food comes from and maintaining healthy food habits. 
The project that we are building is a neighbourhood restaurant that would serve almost exclusively locally sourced produce and food products. Offering a tasty experience while creating and maintaining jobs for all those families who's income revolves around farming.  Our menu will offer healthy salads, grain bowls, soups, amazing coffees and desserts. We will have fresh baked goodies for breakfast and afternoon breaks. We take great care in diversifying this menu to include vegetarian and vegan friendly options as well as offerings to suit special dietary needs.
The neighbourhood where the restaurant is situated has an abundance of medium to low income residents as well as the largest governement complex in Canada. Every day they rely on cheap, fast and unhealthy foods. Unfortunately, there aren't many healthy affordable options within walking distance. We're trying to show that can enjoy a nourishing meal consisting of fresh vegetables and ethically sourced proteins that taste amazing and and are of good value. 
We are projecting to open September first 2016. Timing is important as the end of the growing season is near. Our vegetable inventory needs will help some of our farmer friends to build greenhouses and extend their growing season well into the winter months. This injection of capital into our project will drastically shorten the time required to secure funding. This will allow us to focus on building the business, applying for grants, and quickly creating a revenue stream for the producers and farmers we have partnered with. Here is one of our partners;
Four years ago, Curtis and Marie-France founded Ferme la Machine. Sparked by their growing awareness of the importance of a more intelligent and sustainable use of natural resources, increasing demand for organic food and the challenges we face being "stuck in the machine", the concept of Ferme La Machine was born. They traded in their corporate gigs for a new one. One of their own creation, that values quality of life, health and contributing to the community. They've been improving their level of sustainability for the past three years on their farmstead. They believe strongly in supporting projects like ("this one") that helps them get their food into the hands and bellies of the community.
To learn more abour Ferme la Machine, go to their website at 
www.fermelamachine.com
This project is close to our hearts as part of an amazing community of growers with passion and drive that is seldom seen in other industries. We want to build an amazing service culture and nourish the community's hearts and bodies. 
Great food, great fun, great people.


Nous sommes Gabie et Martin.
Il y a trois ans, nous avons collaboré avec des gens formidables afin de lancer le Marché Vieux Aylmer. Le marché est aujourd'hui un immense succès et accueille des milliers de personnes à chaque weekend. Au cours du développement de ce projet, nous avons cultivé des relations avec plusieurs fermiers et producteurs locaux et nous avons compris l'importance de savoir d'où viennent nos aliments et comment faire des choix alimentaires sains.
Aujourd'hui nous voulons ouvrir un restaurant qui servira presque exclusivement des aliments locaux et du terroir en plein coeur de la communauté. Nous offrirons des repas délicieux en plus de créer et maintenir des emplois dans le domaine de l'agriculture locale. Notre menu sera composé de salades gourmands, bols de grains, soupes, cafés incroyables et desserts. Nous sommes fiers d'offrir un menu diversifié qui comprend des choix végétariens/végétaliens et des options pour accommoder le restrictions alimentaires.
La communauté dans laquelle le restaurant sera situé est composée de gens au revenu modeste et moyen ainsi que des employés du plus  vaste complexe gouvernemental au Canada. Tous les jours on y consomme des aliments "fast food" peu couteux mais souvent de catégorie malbouffe. Malheureusement, il n'y a pas beaucoup d'options santé abordables dans un périmètre proche. Nous voulons prouver qu'il est possible de savourer un repas délicieux  et nourissant composé de legumes frais et de protéines de sources équitables pour un bon prix.
Nous prévoyons ouvrir au mois de septembre 2016. Nous tentons d'accélérer le projet afin de pouvoir profiter de la fin de la saison des récoltes. Nos besoins en fruits et legumes permettront de prolonger les récoltes de nos fermiers ainsi que de leur permettre de batir des serres qui continueront la production jusqu'à la fin de janvier de l'an prochain. Cette injection de capital dans notre projet diminuera de façon considerable notre période de financement qui s'étirerait autrement pendant plusieurs mois.  Ceci nous permettra de nous concentrer sur l'établissement de notre entreprise et la creation immédiate d'un échange de revenus avec nos maraichers et producteurs. Voici l'un de nos partenaires;
Il y a quatre ans, Curtis et Marie-France ont fondé la Ferme la Machine, née de leur sensibilisation à l'importance d'une culture intélligente et soutenable par le biais de ressources naturelles. Résultant de la demande de produits organiques et du défi d'être "pris dans la machine", le concept de la Ferme la Machine à vu le jour. Ils ont échangé leurs emplois de bureau pour un nouveau projet. Une creation à leur image, leurs valeurs, qualité de vie, santé et surtout, une contribution à leur communauté. Ils travaillent fort depuis trois ans  afin  d'assurer le développement durable de leur ferme. Ils appuient notre projet de restaurant qui aide la communauté en lui offrant des aliments produits sans artifice.


 

Pour en savoir plus au sujet de la Ferme la Machine, visitez leur site web au www.fermelamachine.com

 

 


Ce projet nous tient à coeur – il fait partie d'une communauté fantastique de fermiers et producteurs qui possèdent une passion et un dynamisme qui ne se trouvent que rarement dans d'autres industries. Nous tenons à bâtir une culture de service inégalé qui nourrira notre entourage – par le corps jusqu'au coeur.


Super bouffe, super plaisir, super monde.




+ Read More