Chantel Rose
$6,481
of $15k goal
Raised by
63
people in 39 months
Chantel suffered a severe allergic reaction to peanuts while visiting Las Vegas on February 20, 2013. She went into anaphylactic shock, and she has been in a vegetative state since. Chantel is my niece who, on Feb.20 2013 went into anaphylactic shock and cardiac arrest from a bite of a pretzel (unknown to her), that had peanut butter on the inside. She is home now with Medicaid insurance, in a vegetative state with the loving care of only her mother, father (my brother) grandmother and, maternal aunt, that has moved in their home to care for her, and with insurance that does not cover what is needed ,you can imagine the cost of medical care and equipment, is overwhelming and
impossible. Our goal is to not only help our family but help build awareness to everyone how serious Peanut Allergy's are!
+ Read More
Update 2
Posted by Maria Lamia
36 months ago
Share
An open letter from Maria Lamia, to all of those who have been so kindly inquiring about her niece Chantel Rose Giacalone and her progress:

I first want to thank each and every one of you for your ongoing love and concern that you have expressed for my niece and the rest of my family. As you know, our beautiful Chantel Rose had a severe allergic reaction to peanuts in February of 2013. Alex, Chantel's best friend, and her husband Steve put together an event that was able to raise enough money to airlift her from Las Vegas to Michigan. After spending nine full months in the hospital, she came back to her childhood home with her family. The love that greeted her when she got there let her know she was home and safe. As she was without insurance, we needed to raise money for equipment and day-to-day supplies that she would now need for her 'round-the-clock care... and so we fundraised.

Months later, Lamia & Lamia Salon and staff held a fundraiser of their own. The love and goodwill that you showed us that day was humbling and overwhelming. Thanks to your support and generosity, we not only raised money that aided her family in her care, but because of all you, we were able to spread awareness and understanding of the severity of peanut allergies. Now, fifteen months after her reaction, Chantel is showing slow signs of improvement. Two weeks ago, Chantel was accepted into RIM, the Rehab Institute of Michigan. She gets picked up by handicap van, along with her mother and father, every Monday, Wednesday, and Friday for two hours of therapy.

Thanks to her continued effort and the help of her doctors and family, Chantel is now able to move her toes on command as well as her ankles. This tremendous achievement gives us all hope. Every blink of her eyes, every half smile reassures us that she is in there. It is in God's hands, as we all are, and whatever his will is will be done. I do know that God has heard all of the prayers that you have said. We are staying positive and keeping our faith. If I could wrap my arms around all of you in gratitude, I would. You have all made a difference in our lives, and I thank you.

- Maria Lamia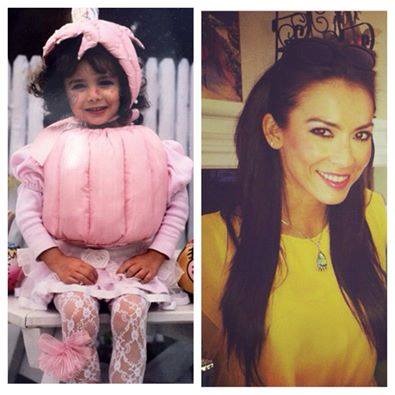 + Read More
Update 1
Posted by Maria Lamia
39 months ago
Share
We have raised $2,385.00 what a great start!
+ Read More
Read a Previous Update