Free Bowl and Library at Cardinal
$4,675
of $30k goal
Raised by
78
people in 5 months
Cardinal Skate Shop-Ramp/Bowl & LibraryWho we are:

 In 2009 I purchased Cardinal Skate Shop, and have successfully managed to improve business by 106%.  That's why this year we decided to make a move to a bigger and better location at 733 Granby Street in Norfolk, VA.   The shop is transitioning from a 944 square foot space to a 3000 square foot building, which will allow us to carry a wider selection of brands, offer online sales, and incorporate more great things to benefit the community,  In particular the skate community which is growing every day.
http://altdaily.com/sk8-or-fly-cardinal-skate-shop-is-moving-to-the-neon/
 We have been informed by the new building owner that it will be a couple more months before we can open, so instead of just waiting, I decided to get a few ideas out of my head and put them into action.  
This is where you, supporters of Cardinal Skate Shop, and the community come in.
Plans and goals:


First, we are designing and building a
full-size skate bowl inside the shop
.  The bowl will be free and available to everyone who wants to enjoy it.  This will be a great place to come skate, hangout, and improve your skating.
 Another project which is in the works is a
library, featuring magazines, books and videos about skateboarding history.
   We are looking for contributions for this as well, so dig up your old skate mag's. We will be including a recognition wall for the Library, so everyone who contributes will get their name displayed on the contributors  plaque.  Which is our way to say thank you for preserving the history of skateboarding with us.
Sneak Peak of the Plans:
 Please contact Cardinal Skate Shop for more information on where to send your old magazines, books, videos, and memorabilia for the library.
 In addition, we plan to implement a
program to provide skateboards for low-income families. 
I believe that skateboarding  provides an exciting, fun activity for many kids who need something to do with their mind, body, and spirit- and once you have a board, it's totally free.  Our goal is to help promote skateboarding in our area and raise funds for some great projects, including a
FREE
community skate park
. We also plan to promote the skateboarding culture and lifestyle though art exhibits, contest's , video premiers, and "meet and greet's" with professional skateboarders.
About me:
 I want to share a little about myself and my history of skating, so you can see the passion I feel regarding my business and future plans.  I got my first skateboard in 1978 from my aunt as a birthday gift. I was 5 years old.  At first, I would ride down my neighbor's driveway, mostly on my belly pretending I was Superman.   Eight years later,  I really got turned on to skateboarding. The skateboards were different than what I grew up riding, so I asked for a skateboard for my 12th birthday.  Once I got that,  I met other kids who were just getting into it.  Eventually one of my friends got ahold of a copied VHS tape with " The Bones Brigade Video Show" written on it.  My friend pressed play, and I couldn't believe it.  These guys weren't just rolling down the driveway or street, they  were flying  out of these giant concrete bowls into the air!  I had never seen anything like it and was  hooked and  I haven't looked back.   Now, I'm a husband, father, and business owner who still loves to skate. 
What we do:
 Cardinal Skate Shop is the only skater owned and operated skate shop in the Hampton Roads area.  We focus on providing our customers with the best product and knowledge so that they can have a better shopping and skating experience.   When you come into Cardinal, we have already done all the "cherry picking" for you.  All that's left is finding the right product for you, from the best selection.   I have saved many a customer from the headache of buying items that they either don't need, or  are unaware that there is still life left in what they already have.
You can help!
 If you feel compelled to join us in our dream of creating a skate environment for all of us to enjoy, then any donation you make will be greatly and humbly accepted and appreciated.
I believe that all of us together can make a difference in our community through projects like these. My whole heart is in it, and I will give back to the community again and again. Thank you!
Please help spread the word by shareing this with your families and friends.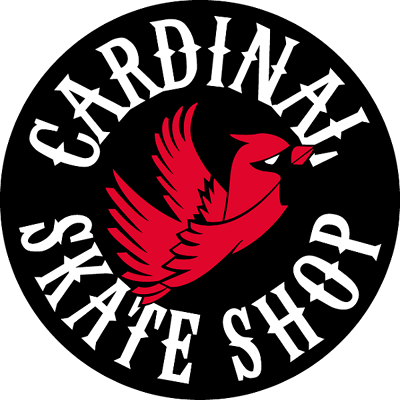 + Read More
Update 1
Posted by Jason Hawkes
4 months ago
Share
Thanks you to everyone who has contributed so far! And thank you to everyone who has come through the temporary set up! We're still quite a bit away from our goal, and need your help to make this happen. Every donation helps!

Thanks for your continued support.
Sincerely,
Jason Hawkes
Cardinal Skate Shop
+ Read More