TECHNOLOGY WEB TV NETWORK
$70
of $50,000 goal
Raised by
7
people in 49 months


WHAT

This is an oppotunity to give to a cause that will ultimately help you in return. So please GIVE A YOUR HEART LEADS. $10 Contributions will absolutely help and thank you! My goal her is to collaborate with you to take the message of TECHNOLOGY FOR EVERYONE AROUND THE ENTIRE COUNTRY in one year using my publicity and adveritsing skills and your firm support.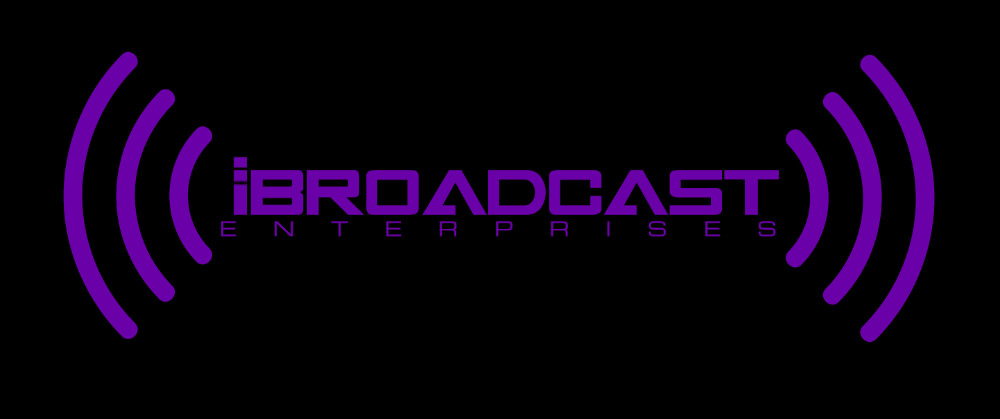 200 Business Partners for $500 to be a member for one year

IDEALLY: 200 Businesses Partnering for one year with iBroadCast EnterPrises to aide in building a 24 hour, content rich, technology web broadcasting network-lab with collaborative advertising on multiple platforms. Your support will not only fund the network but a national marketing campaign, to increase public engagement of technology in all forms, national web Tv show production equipment, studio furniture, on location remote tent and because it is on the web, of course, it will have the strong potential of being a global broadcast. You are welcome to sponsor at any level to help us achieve our goal.

WHO

iBroadCast EnterPrises and Cairo Qween are two entities that operate together. Cairo Qween is the icon for the company iBroadCast EnterPrises, LLC. iBroadCast EnterPrises is a broadcast media company, a professional multicultural publication and flagship website network featuring original content, and content from our broadcasting partners within our vertical and horizontal advertising network.

iBroadCast EnterPrises, LLC.is a cutting edge robust vertical broadcast media network platform featuring high quality publishing partners with content focused on our niche market (Technology). While we target everyone, we have a special focus on women and minorities. S.T.E.M. and S.T.E.A.M. are both popular subject matter but also great ways to involve youth in a technology platform.

The concept is to make technology an open conversation for everyone, bridging the gap between the tech microcosm and everyone else. Cairo Qween host an event called, "A Taste Of Technology", that is also now, her technology broadcast event. It is recorded live before a studio audience and will air on over five different web. This network being built for Cairo Qween will air everything from live investment pitches events to prerecorded outings where we interact with the mass public, airing on the network for the world to tune into.

WHEN

24 hours 7 days a week this network aims to run content rich information on Technology bringing the world to technology instead of taking technology to the world, like other broadcasting platforms. If more people are able to have long term exposure to technology information then they are more likely to watch and absorb it. Learning doesn't have to be boring.

WHERE

Web based network focused solely on technology in a co-working, Atlanta loft space, utilized as the studio by which will be the perfect place. You would offer classes to millions via the web and have the only LOVE technology platform running in real time always focused on Tech. Everything from Tech News to regional technology in different locations around the country. A state of the art loft space in Atlanta that can be a live-work space and double as a shared-work space. This space can also be utilized by the public for networking events in lounge area.

Women represent nearly 50% of business owners in the nation and under 13% of the technology industry. Having a women, that happens to be African American, not only brings this demographics into play, but it opens the door for more engagement for much more in the expanded communities.

It is of no secret to the public that tech companies recently discovered a huge deficiency in minority employment and engagement. The numbers were excessively low and have brought up much on the subject of ethnic diversity. Technology provides solutions to looming concerns and the open education of all Americans via the world's most used search engine only makes since. Running 24 hour communications live virally can create not just a national impact, but an international impact. The great thing about Technology and having a network that deals specifically with Technology Information is that you will never run out of subject matter. Technology speeds up daily and from here out, we will never stop being amazed at what new innovations coming out daily.

The truth is that by 2017, 69% of all marketing will be done via video presentation. This is a great way to reel in advertising dollars in an all new way. It has been proven that African-Americans and women watch more television than any of the other demographics. The statistics show that African-American women watch 37% more television than all other demographic. The age range is quite broad. The concept really makes a lot of since with the rapid growth of web television, while actively engaging this and all demographics in an infotainment platform. This makes learning fun and shows everyone how they fit in technology.

There is much more to this concept and the answer lies in the partnership for this idea to make it impactful, educational and profitable. The entire concept is what uniquely will make this broadcast media network one to be rivaled with.

HOW

Join forces with iBroadCast EnterPrises , LLC and make it your mission to inform the nation about technology.






SPONSORS

Mobility Level Under $500

$1 Simply because you believe in the this cause

Everyone that contributes $10 or more will have their name etched in an art piece symbolizing technology of the world and a Certificate of Appreciation

All contributions over $50 will receive an iBroadCast EnterPrises T-shirt

$250 -$500 will receive all of the above and your name documented in our 1st online Quarterly Review of the Who's Who in Technology Ceremony.

Hologram Level $1000

EQUIPMENT SPONSORS (Studio)

All of the benefits in lower packages

Robotic Level $5000

FOUR Mobile Devices dedicated in Your Company Name for the less fortunate.

HACK-A-THON SPONSORS (Banners and Commercials)

Commemorative gift

NanoTech Level $10000

One Tech Companies will be selected, by a committee, for a $1000 in your company name as a supporter of technology startups

A week will be named in your honor as a broadcast event

MEDIA CAMP SPONSORS

A Taste Of Technology Sponsors with Commercial Spots (Broadcast on five platforms)

Cairo Qween's Taste Of Technology on BlogTalk - WXRP RADIO

PUBLICITY PARTNERS $500 for ONLY 200 Businesses - A matchless deal (Excellent for Small Business)

Advertising on the network website for one full year. Placement + Link back to your business site

Brand Ambassador at live events (send your promo materials monthly)

Co-Branding at all events and outing on the Step N' Repeat + T-shirt backs




Cairo Qween kicked off her career working in tech offices and watching the growth of the industry noticed not many people in the offices looked like her, nor were there people really talking about technology or the future in her peer groups. Cairo Qween has always had an excitement for innovation, robotics - most things electric and magnetic. This lead her to want to enroll in school again for electronics engineering and fulfill a dream to build her own robot. She moved into the entertainment world for a while, becoming on-air talent for several music formats from general market to urban. She remained passionate about technology and returned to the industry in a proactive way. She has now made it a missing to bring the world to the technology table showing everyday people how technology fits into their everyday lives. She is single and on mission to create a 24/7 technology broadcast media network virtually go live .

_____________________________________________


Camp Media is a brief experience for 100 young adults, ages 18-24, three days a week to gain a comprehensive understanding of core elements for media, production, public relations, photography, videography, writing and interviewing. Camp Media gives real life hands on experience in multiple aspects of Broadcast Media. The technology of the equipment is taught with the social skills and interactive experience to make Camp Media fun and educational for students as well as guardians. Invitations should go out to the community broadcasting networks and politicians

______________________________________________________

Day one, SOCIAL MEDIA: INTRODUCTION & NETWORKING PARTY - Youth Networking Day. Formal introductions are done by each student and guardian. Instructor introduces herself and grants each student a Media Pass for the Class. Photos are taken for the CAMP CLASS MEDIA BOOKLET. Students group ten times in ten different groups and give a report about the people they met in the class at the end of the day. Students should dress nicely this day like anyone would for a networking event. We introduce Photo Opportunities (Photo Ops).


QUICK CURRICULUM


1. Production & Editing Lab

2. Public Relations Lab

3. Photography Lab

4. Videography Lab

5. Writing & Interviewing Lab

6. Saturdays CAMP Class Media Booklet (Year book format)

7. Media Futures



THE TAKE AWAY

A. Internship & Network relationship building
B. Basic Comprehension of Broadcasting
C. Changing Core Competencies of Broadcasting
D. Broadcast Web-show Implementation & Execution
E. T.E.A.M (Together Execute A Mission)
________________________________


OVERALL CAMP PROJECT
"Be The Change That You Want To SEE In The World" - M.K. Gandhi
Push an agenda collectively - FUTURE TECH - S.T.E.M. (Teen Summit of Technology)
Teens host and produce this hour long show with all aspects ran by the Camp Media students.
_________________________________


INFLUENCERS
-Guest Speakers (Photo Op)
-CNN Field Trip & On Location Reporting (Photo Op)
-"Live From Camp Media" Video Posted to the Website from All Broadcast
-Website showcasing all productions & images
-Parental Training - Youth Show the Parents How To (Photo Op)
-Personal Project Presentation - Show & Tell (Photo Op)
-CAMP CLASS MEDIA BOOKLET (Presented at the Award show with trophies to each student and participant)
-CAMP MEDIA AWARD SHOW (End of the Class)


SPONSORHIP
Location & movable college desk
10 Laptops $400 ea. $4000
10 Cameras $400 ea. $4000
2 Projectors $400 ea. $800
2 Projectors Screens $80 ea. $160
1 Monitor $400
1 Website $500
1 Streaming Network $50
1 Studio Set Up with Minor Decor $3000
100 Supply sets (Pens, Note Pads, Note Books, Black Sharpee Pens $900
200 Media Passes with Lanyards (Student + Guardian) $150
120 CAMP CLASS MEDIA BOOKLETS $800
_______________________________________________________

CAMP MEDIA AWARDS SHOW $1000 decor
210 Media Awards (Student + Guardian)
Automation Software $2500
Student:
http://www.mytrophystore.com/sku.aspx?id=134
$3.90 ea =$390 or
http://www.mytrophystore.com/sku.aspx?id=612
$7.00 ea = $700
Guardian:
http://www.mytrophystore.com/sku.aspx?id=604
$3.50 ea = $350
Guest Speakers: Same as guardians
10 Scholarships for Unemployed Parents to position youth $150 each $1500
 CAMP MEDIA GRAND TOTAL $18,000
Healthy Food Sponsors
______________________________________________________________________________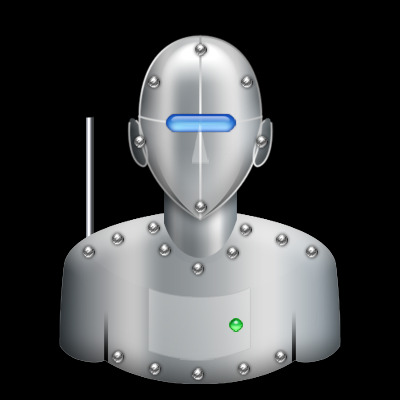 W.I.R.E. HACK-A-THON
WORKING IN ROBOTIC ENVIRONMENTS
TECHNOLOGY MONTH OCTOBER SURPRISE
To socially engage women of all different demographics on the subject of Robotics with a goal of collaborating to create robots hands on in teams and continue the challenge for an on-going national web based initiative. LET'S BUILD A DRONE
In other words, to make the purpose of the Hack-A-Thon would be to bring in women that have an interest and form teams to create a product that can be placed in different media platforms to publicize women in Technology and show an interest in Robotics.
"ATL W.I.R.E.: A Robotics Hackathon Designed For & By Women"
The theme can be, "I WANT MY OWN ROBOT TO... " do something they need. This would be great to do quarterly
W.I.R.E. = Working/Women In Robotic Environments, Women In Robotic Environments, e.
TWEET CHAT SESSION - A way to make all members of the event, media, for Technology and the event and participants. I wish I could make an app for this.
To socially engage women of all fn different demographics on the subject of Robotics with a goal of collaborating to create robots hands on in teams and continue the challenge for an on-going national web based initiative.
Day one have six workshops 2 in the first half 4 in the second half. With a guest speaker
Bring in a Women IT Entrepreneur as the keynote speaker and , 5:30 to 10pm Registration, meet & greet and/or dinner, preliminaries and GROUP TWEET SESSION #1
Learn
7-9:30 Breakfast PANEL DISCUSSION: WOMEN IN ROBOTIC ENIVRONMENTS JOIN THE W.I.R.E.
RULES
TEAM UP - PICK TEAMS
Plan
9:30 to 10:50 Workshop #1 ARTIFICIAL INTELLIGENCE
11 to 11:50 Workshop #2 HACK- HOW TO BUILD A DRONE
12 noon - 1:30pm break for lunch, GROUP TWEET SESSION#2
1:30 pm - 2:20 pm Workshop #3 HACK- HOW TO BUILD A DRONE
2:30 pm - 3:50 pm Workshop #4 HACK- HOW TO BUILD A DRONE
4:00 pm to 4:50 pm Workshop #5 HACK- HOW TO BUILD A DRONE
5 pm keynote speaker 30 to 45 minutes
Build
6 pm to 6:50 pm Workshop 6 HACK- HOW TO BUILD A DRONE
GROUP TWEET SESSION #2 Dessert Social
Q&A out of there by 9 pm
_____________________________________________________________
Day Three W.I.R.E. Socialized with (Tech Socialite Element)
Networking event Red Carpet + Media - Vendors can come into this space and create a marketplace for tech services, products and businesses as merchants.
Award Ceremony of Scholarly Achievements in Robotic Innovation & Event Participation
An awards ceremony with trophies and cash prizes - plus any other type of GOOD prized gifted by tech companies like a Roomba or iRobot vacuum - as an example. Winners for 1st,2nd,3rd place achievements.
12-4 pm SUNDAY SESSION
12 noon-1:30 pm SUNDAY BRUNCH & PURPLE CARPET SOCIAL EVENT TWEET SESSION
1:30 pm - 3:00 pm Awards Ceremony - this can either be judged or chosen by the group
3:30 pm "The FUTURE IS NOW: Future Tech Panel discussion - W.I.R.E. is for Women Too"
Would l
Hack #2 THE FASHION OF TECHNOLOGY Winter designing clothing for the future.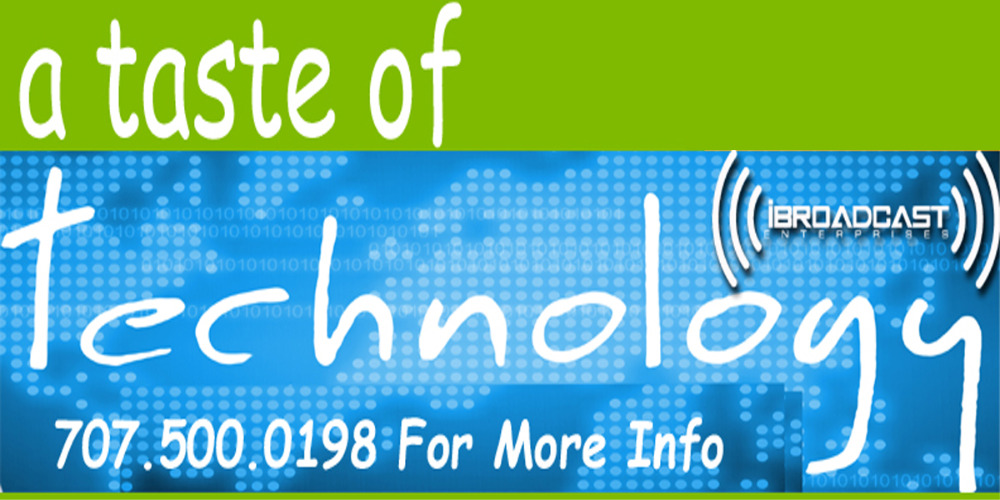 + Read More
Be the first to leave a comment on this campaign.