Bravery Park
$32,608
of $30,000 goal
Raised by
71
people in 20 months
Bravery Park will be a living testament to the bravery of all Canadian soldiers-the fallen, those still serving, our veterans, the injured and those with PTSD. It will be an educational space that creates awareness of the great role they play in Canada and internationally and the tremendous sacrifices they make along the way.
The inspiration...
​Valerie McGrady was inspired to create Canada's first Bravery Park after the passing of her son Cpl. Mathew McCully.
McCully was a member of Canada's elite Operational Mentoring and Liason Team (OMLT), responsible for training the Afghan National forces. On May 25, 2007 while conducting a joint Afghan-Canadian foot patrol near a village west of Kandahar city, McCully stepped on an improvised explosive device. Valerie's son died not only trying to protect his country but training Afghan soldiers to protect their own.
Valerie and the Bravery Park committee have since made it their mission to ensure Canadian soldiers stay at the forefront of our minds.
Our vision... 
Through this living and interactive project, Bravery Park will promote both awareness and understanding of the sacrifices & struggles our Canadian Forces undergo to promote peace here at home and worldwide.
Awareness of PTSD


159 Canadian Armed Forces members were killed in Afghanistan178 soldiers committed suicide
Due to post traumatic stress disorder (PTSD), a lack of support and follow up care...
Bravery Park will create awareness of PTSD and the struggles so many soldiers undergo as they try to reintegrate into society. 
Education

Educational storyboards throughout the park will offer students and visitors an introduction to the role our soldiers play both here in Canada and world wide. 
Teachers will bring their elementary and secondary students to Bravery Park for a tangible connection to some of our most recent international aid and peace keeping missions.
In 2001, at the start of the mission in Afghanistan, 5000 girls were enrolled in school. In 2011, by the end of mission,  2.7 million girls were enrolled in school.
We need your help!
Unfortunately, Valerie and her committee have had to overcome quite a few hurdles since launching the project in 2011 including losing their first site to contaminated soil and their second site to neighbours resistance.  In May 2017, Bravery Park found a permanent home however due to the numerous delays the committee is way behind in fundraising and needs your help!
  
 Help us raise $30,000 for the statue, memorial stone and more!

 The main feature in the park is this statue featuring a Canadian soldier receiving a butterfly from two Afghan children.
Funded by the Veterans Affairs Monument Grant of $45,000 the statue is complete but will sit in storage until we receive the $15,000 needed to build and install the base.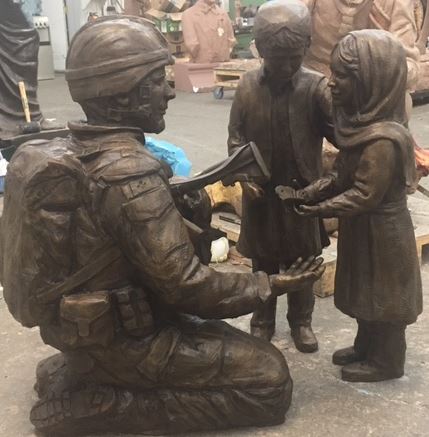 If we reach our goal of $30,000 we will be able to build the memorial stone and complete most of the landscaping.
The
Memorial Stone
  dedicated to Canadian Heroes and their families, will feature words of bravery.  
Bravery Park will also include a playground and a medicine garden.
The
Playground-
funded by the
Amaranth Lions Club
-will create a family friendly space and enhance the park as a venue for class trips.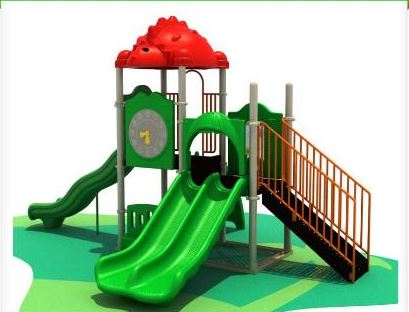 The
Medicine Garden
-funded by the
Dufferin County Cultural Resource Circle
-will offer a space for quiet contemplation, reflection and the healing of all who suffer from post-traumatic stress disorder. 
With the
second Bravery Park
already built in Prince George, British Columbia, our goal is to see Bravery Parks right across Canada! 
In the six years since starting this project and with the amount of hurdles the commitee has had to overcome, Valerie has been asked many times why she doesn't just give up...  
"My son died fighting for a cause he believed in, for a country he loved and to try to make this world a better place. The military family he left behind struggle everyday with PTSD. The least I can do is show our troops that they are not alone, that we are here for them and that their sacrifices -both on the battleground and off- are not forgotten.  As Matt would say 'soldier on mom, soldier on'."
Thank you for taking the time to read this far.  If you are unable to donate please share our video and remember to thank a soldier. 
Shannon McGrady on behalf of  the Bravery Park Committee
+ Read More