BowPosh for Smiles
$20
of $3,000 goal
Raised by
1
person in 35 months
Hi everyone!!
LauraCCole.com is planning their SECOND annual charity event in SW Florida! BowPosh for Smiles visits children's hospitals to spread love and gifts to child cancer patients. Laura, owner of LCC&Co. has had many types of cancer diagnosis, and other diseases in her family (including her husbands family) as well as friends so this subject is dear.
It is truly heartbreaking when a child is in the hospital for an extended amount of time. It gets boring, they can get antsy, irritable, and exhausted. The waiting period is intense and the outcomes are so unpredictable sometimes. We want to in some way bring some unexpected joy to their lives, including the parents, even if for an hour or as little as a few minutes.
These families need all of the support and love they can get, no matter how it is given. We pray that this adventure grows even more to where we can do greater things in this area and around the world. The world needs more love, and less hate. This is one way we can begin giving  back.
We are planning a visit to the Golisano Childrens Hospital located in Fort Myers, FL (at this time located in the Health Park location) in late September, but we need everyone's help! As much as we would like to say we can do this on our own, it is a big task, and we just cannot do it alone. We are asking for donations in any amount to go toward our starting goal of $3,000 which will pay for supplies, and items used at these events. While much of this will be coming out of pocket, the donations will also help stock up for more visits to more kids and their families.
We are teaming up with other small businesses and individuals who find it in their heart to give items that they create, sell, or purchase to create the goodie bags that we deliver to the families.
We will be inviting everyone into this experience so rest assured, you will see what you have also done to help!
Two of our close colleages who joined us last time will be with us again, and we are super excited to add new people to our campaign!!
If you have any questions, you are welcome to contact us at any time through Facebook messages (FB page listed below).
We will update our blog as we go along with updates when available. Be sure to find all of us on Facebook as well to follow the event! We are ecstatic to have your incredible support!
Sincerely,
Lauraccole.com & team
http://www.facebook.com/bowposh
+ Read More
Update 2
9 months ago
Share
2017 will be our second year visiting Golisano Childrens Hospital to deliver goodie bags for the kiddos and their families in the cancer unit!

Making others happy, and helping them is a passion of ours and this is one small way we can give back and bring the community together with us.

Thank you to everyone who joined us last time and who will join us this year. We know this will grow so we can visit so many more people and do much more for others.

Even if it is one smile at a time, a difference was made.

Love,
Laura C Cole & Co. and partners
+ Read More
Update 1
32 months ago
Share
On September 26th, 2015 I invited some friends to join me in my first BowPosh for Smiles event in Fort Myers, FL at the Golisano Childrens Hospital located in the Lee Memorial Health System: HealthPark Medical Center.
It was a very rewarding visit as I had a good friend from our school days drive across the state to be present! Thank you so much, Sylvia Collazo for your travels, and for your wonderful contributions from Thirty One as a Thirty One Consultant, as well as your personal touches! You are truly an amazing person with a heart of gold.
Danielle Steele, I pray you and your entire family are feeling better, and just know that you are welcome to join me at any time on future projects! Your Younique mascara was a fabulous touch for these mommies, and I know they were tickled pink to receive such a gift!
This first event was quite a small one, but that was nothing to be down about. This was something that we could rejoice about because less kids in the hospital means that more kids met requirements that allowed them to stay home with their families in the comfort of their own homes rather than a hospital room!! The battle with cancer is up and down for these kids and there are no promises with numbers or with anything.
Sylvia and I found out (once we arrived to the oncology floor) that one of our old friends from high school had been admitted that same week with her daughter who has ALL (Acute Lymphoblastic Leukemia). They had already been in the hospital for almost a week due to low counts for platelets, ANC (immune system) numbers, and fevers. McKynsie is only four years old, but is such a strong little girl. McKynsie was sleeping during our visit, but we follow McKynsie Faiths journey and pray for her and her family constantly. We did have the privilege to speak with her mother, Jennifer who is one of the most inspiring people I have the honor to know. Her gracefulness during these times is astounding, and she says that it is McKynsie strength that keeps her going as well. Such warriors in this battle, and they are not alone. Please, follow McKynsies journey HERE. These kids and families could use all of the love, prayers, and support they can get!!!
Read more about "ALL" HERE.
Here are some photos that Jennifer was kind enough to share with us after McKysie woke! The smile on her face is exactly what this project is all about. Little surprises can make all the difference, and how awesome that she got to wake up to something so sweet!! The siblings, and parents were not left out either!!!
Thank you so much, Jennifer for allowing us to share these awesome photos and a bit about your amazing family. Prayers with you always!
We did leave gifts for another family that was in the unit but due to HIPAA laws and other hospital restrictions, we were unable to visit personally with the 7 year old little girl and the family. We do hope they enjoyed their gifts though, and hope they brought smiles!!!! Prayers to them all!!
If you would like to get involved, click the link below to donate so that this project can go on and grow! Our goal is to grow so that we can visit many more hospitals and kids, and one day do even more for these families. Thank you so much for your support!!
Read the actual links that would not show here on our website at
http://www.lauraccole.com/our-blog/bowposhforsmilesprojectupdate.
Thank you so much! We look forward to visiting more hospitals and families!!
Sincerely,
Laura C Cole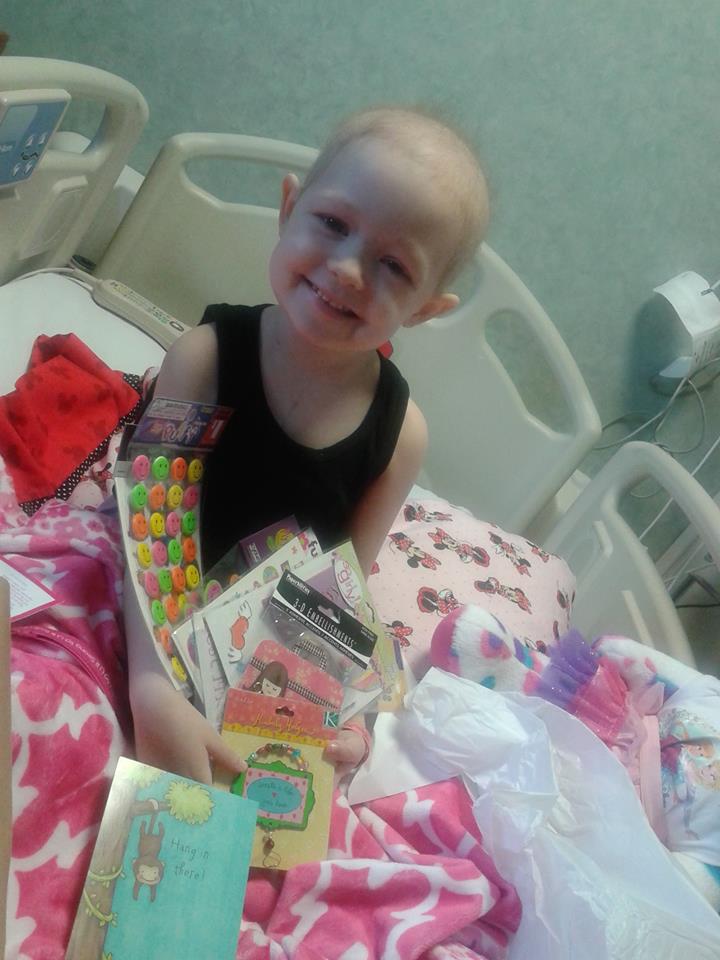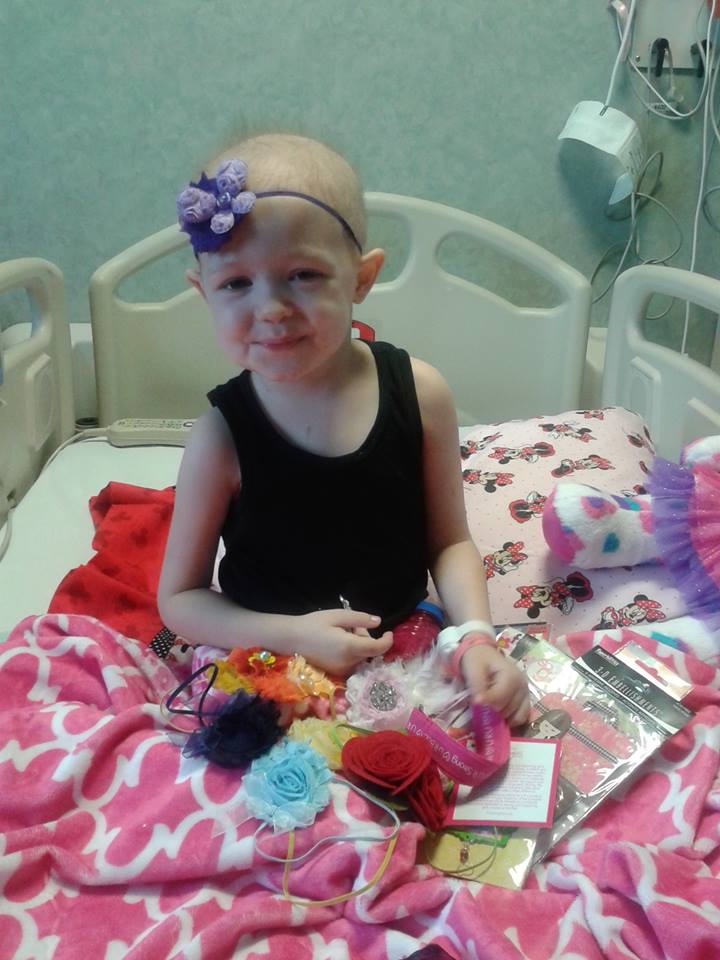 + Read More
Read a Previous Update
Be the first to leave a comment on this campaign.