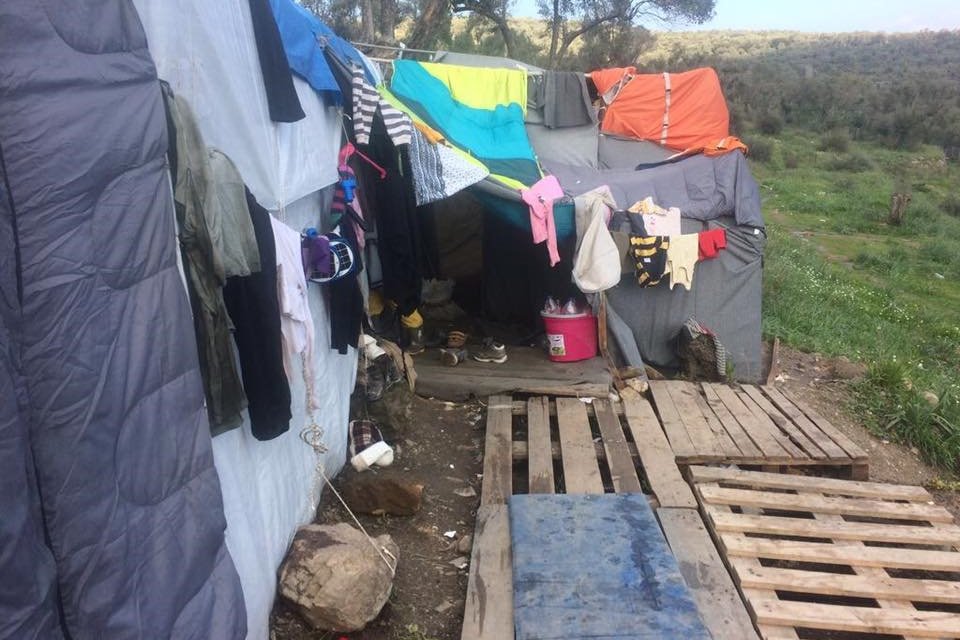 8
3
Shower Power
£130
of £200 goal
Raised by
8
people in 4 months
Updated; I have just come back from levos Island working with refugee NGO's out there and as I said before I was going to update this on where I feel I'd like to raise money for.
Ive decided on an Organisation called Shower Power. 
Shower power is an NGO which allows women and their children a safe place to have hot showers and a comforting environment for a couple of hours every other week on a ticketing system. Its a cosy house run by volunteers who host up to 30 women and children daily.
These women and Children live within moria camp (well known as the worst refugee camp in the world atm) 
They have to live in such inhumane conditions, they are cold and ill and often scared to sleep in cramped conditions.  Women often getting raped in camp and children witness incidents of violence. They are also very bored and have lost their sense of individuality. To the world they are now just refugees.
Greece is cold and very rainy at the moment making the whole camp like a bog. The showers are cold there and many refugees do not have access to clean clothes. You can only imagine how desperate people are for a warm shower.
Shower power does exactly that.
Volunteering there involved setting up tea , coffee, fruit etc on the table  , getting a  roaring fire going and hot water bottles and blankets at the ready and then inviting in several different women and children for a 2 hour session (3 times a day) We helped the women bath their children if required, we dried their hair, styled their hair, did their nails and we comforted them offering tea, knitting and just chatting and allowing these women a safe space to express their selves. We also focused on playing games with the children and almost offering a nannying service to allow their mums some breathing space and allow the children to also have this time for their selves.
There are a few reasons that I chose this charity but the main 5 are;
. Mothers - Most Women in the camp are from cultures which rely heavily on their parents as a support network to raise their children, yet many women have lost their mums here due to war or being displaced. On top of that they have to carry their babies around in a dirty, disease ridden environment which has sewage running through it and atm a scabies outbreak. These women have to manage breast feeding their children, putting their children down to sleep in noisy conditions, keeping them warm sleeping in a tent in very cold conditions there atm. They have limited clothes, and are desperately trying to stop their children from getting ill. I witnessed several children being sick and everyone had such awful coughs. Not many are lucky enough to have strollers either so these woman are physically carrying their children everywhere (Lesbos is very hilly)
.Orphans - I met women who were having to breast feed other womens babies and take care of their children because the childrens mothers were  in hospital literally dying (you don't get to go to hospital out there as a refugee unless you are) after getting ill at moria camp. I felt for these children so much as well as the women who have had to take on extra children in such circumstances.
.Depression - Many people have depression in the camp. This is not dealt with properly and people are forced to live with it however being a parent with depression I feel must be somewhat  harder , having to stay strong for your children. In shower power we distract the children away so their mothers can cry and let it all out if they need to.
. Clothes - Everyone who turned up had no socks, many wearing shoes too small or flip flops in the cold rain, they had single layers (I was wearing 4 layers because it was so cold out there and I still got so ill in the last week),  and their clothes stunk. Shower power gives them (from donations) clean socks, bras, underwear and if in stock clean clothes. I saw first hand how much this meant to these women and they often held my hand, hugged me and really thanked me after giving them these. A memory I wont ever forget is seeing a little girl no more than 2 who only had a t shirt. She was coughing so much and to dress her in a warm  jumper was so rewarding. It potentially saved her life. 
. Hygiene -  Many women had very very knotty hair and they were so embarrassed about it. It took me about half an hour  to brush through some ladies hair and they were so relieved after I had.  Having your hair done can make you feel so much better about yourself and even empower you. 
.Wellness - Many people arrived daily into the building with drawn, not wanting to talk, embarrassed, ashamed etc and watching them relax into a safe space where they can concentrate on themselves was lovely. Over the 2 hours the women start chatting, laughing, crying etc and the children sleep, play and mingle. I also bought some face diamonds with me  which the children all loved and it made it made them feel special , they were obsessed with them and for that moment in time, in this safe space, they could feel beautiful again.
Basically Shower power is an amazing selfless NGO that proves something so simple can mean so much to people BUT  it relies soley on donations to pay for the shower electricity, rent etc. 
Please if you can, donate a few pounds to this wonderful NGO.
Thankyou
https://www.showerpower.eu/en/tag/lesvos/
+ Read More
Update 1
4 months ago
Share
I am going to Lesvos in the morning to volunteer with refugees again but this time mainly women and children. Even if you don't agree with the refugee situation atm, at least I hope you can agree that children are completely innocent victims of the crisis. There are thousands of child refugees, many unaccompanied in Lesvos. Thousands of confused children, stripped of a life they once knew, hungry, cold and desperate. Many of these children become depressed, some to the extent of attempted suicide. I am going out there with fancy dress,chalk, glitter, bubbles, bracelet making kits and musical instruments to applicate in activity's with the children in a hope to spread some cheer in the next few weeks.
It is my Birthday coming up on the 2nd of march and like many other people seem to be doing now (which I think is amazing), I'd like to raise money for a charitable cause. I'm going to go out there and see where I think the money really needs to go (with Calais in mind too) but most probably I'll be primarily focusing on children. Shortly I will let you know what exactly I'm putting it into, but for now Ive set up a go fund me page to hopefully get the ball rolling. please watch this space and please please donate if you can. I promise you it is needed. Thankyou :)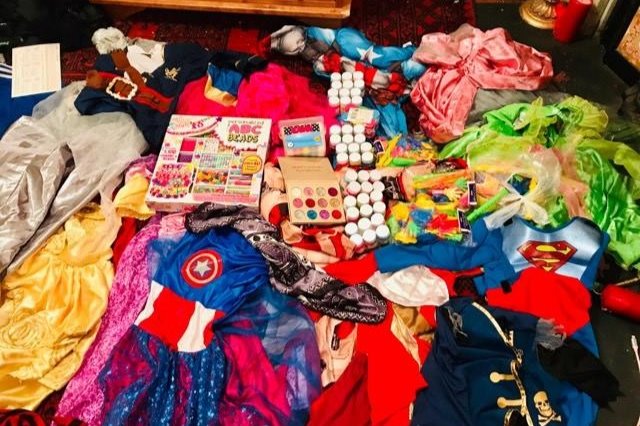 + Read More