60
2
Bank for Burundi
$1,455
of $25,000 goal
Raised by
61
people in 14 months
Hi! Our names are Federico and Heather. If you're here, you're probably one of our really good friends who loves us a lot, or you're a stranger who has a very kind heart.
Regardless, thank you for taking the time to read our story.
Both of us were born in different parts of South America, but grew up in Canada, and having those two different experiences, and two different cultures to help form us into the people we are today has inspired us to follow our dream of making this world a better place.
While we enjoy many different hobbies, the thing we want to do most is help our global family.
Long story short... we don't want to wait anymore, and we can't wait anymore. We hope to make a difference NOW because... well, because there's no better time than the present.
After conducting some research, we both felt compelled to do all that we could for Burundi, a small country in East Africa. We found out that Burundi is one of the poorest countries in Eastern Africa, and over 3 million people are in need of humanitarian assistance. Now, realistically, we know that we cannot fix all the problems happening there, but we can do our best to make things a little easier. We can do our best to minimize unnecessary suffering. That being said, our hope is to create a collective fund to send supplies to help children in the most hard hit regions of the nation with supplies to fight malnutrition.
(For a better understanding of the ways in which malnutrition affects children all over the world, check out this page put together by the World Health Organization:
http://www.who.int/features/qa/malnutrition/en/
)
If you donate to our project today, 100% of the funds you give will go toward the Burundi Project. They will be put into a dedicated account until we have collected all the funds.  Once we have all the money,  ourselves and a family from Burundi living in Canada will go to Burundi, buy basic food necesities such as: flour, rice, oil, water, salt, sugar, and distribute it to families they know are in dire need in the city of Bujumbura 
We understand that this is a project that not everyone can take part in, but whatever you do contribute, thank you! Your support means the world to us. This will be the greatest gift we will ever receive. Please help us reach our goal, and please help these kids have a better and brighter future!!
Thank you for your time, you can follow along on this journey here #bankforburundi
+ Read More
Update 1
7 months ago
Share
Hello everyone!! We're EXCITED to announce that we created #bankforburundibracelets !!!!!
•
100% of the proceeds will go to the people of Burundi through Bank for Burundi. The bracelets are handmade and feature a red, yellow, green, and black pattern representing the african colors. Once you make a donation just simply DM us your address through Instagram and your new bracelet will be on it's way!!
•
•
We're so excited to continue growing this project and helping to bring awareness for the people of Burundi!! Please like and share this photo to spread the word to your friends and family!! Thank you so much for your support!! #bankforburundi #humanity #humanitarians #fightinghunger #malnutrition #charity #weareafrica #donate #makeachange #getinvolved #growth #like #share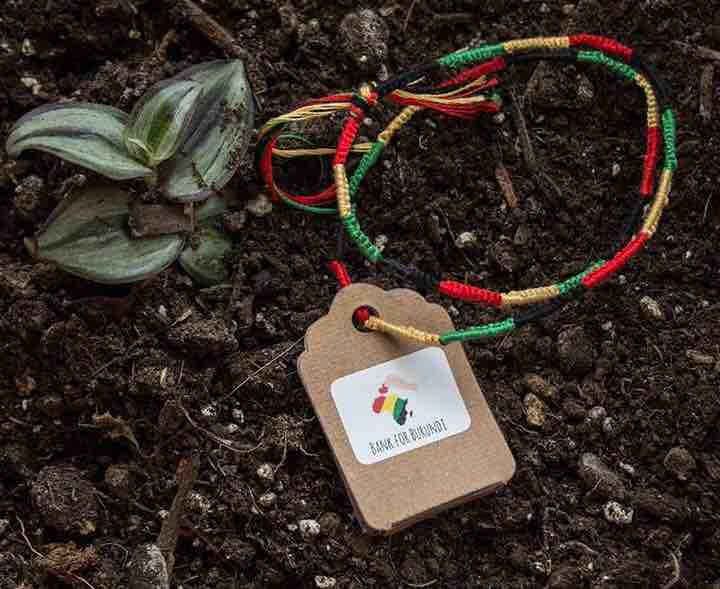 + Read More