Baby Colón to Be
$13,703
of $12,000 goal
Raised by
92
people in 40 months
Yep, you have read the sign correctly.
We are hoping to adopt!!!
If you know us well enough, you know that adoption has always been close to our hearts.  As a matter of fact, early in our marriage I made the statement that I wanted to adopt first. Though the road to adoption didn't come easy,  we are both certain that this is what we are called to do and trust fully that God will make a way financially. We are asking for your
prayers
&
support
and we encourage you to reach out to us with any questions.
EDIT: A few of you have asked what the total cost will be for our adoption. It will be between $20,000 and $30,000.  We are in our 1st of two phases of fundraising. 
All our ♡
-Julio and Amber Colón
Follow our Journey and read our personal thoughts @
https://babycolontobe.wordpress.com/
THE FUN PART STARTS HERE...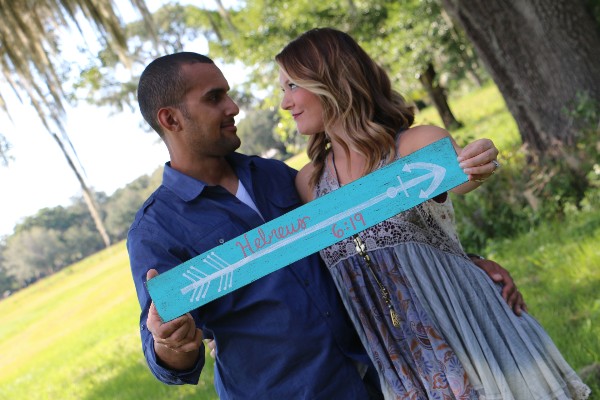 We decided that we really want to make this fun for all of us!!!
So Instead of just accepting donations, we are asking that you really
make us work for it!!!
  We are prepared to sell our dignity in exchange for donations. We will reward ya'll with a 
funny video 
 in exchange for every financial goal you help us meet.  
FIRST GOAL IS $1000
 when reached we will complete video number one. With each $1000 milestone we will move down the list.  
LET THE FUN BEGIN!!!1.
Do the "Whip/Nae Nae" dance
2. Chubby Bunny Challenge
3. Julio does Amber's Make-up
4. Amber does Julio's makeup
5. Julio cleans our floors in an ostrich jockey costume (yes we have one)
6. Find out how double jointed Amber's elbows are
7. Julio will post 3 embarrassing childhood photos of Amber (she has no say) 
8. Help Amber get Julio back (see above)
9.
(More
are on the way)
10.
11. 
12.
+ Read More
Be the first to leave a comment on this campaign.