Aven's Village Inclusive Playground
$1,176
of $315k goal
Raised by
21
people in 34 months
"As summer time comes closer, the excitement of being outdoors looms. The anticipation of swimming pools, ice cream and playing at the park is filling the air" said Aven Mondy's parents.
This expression and the enthusiasm of Arron Chambers, Pastor of Journey Christian Church, and his family was the spark needed for the City of Greeley to forge a partnership with Shane's Inspiration, a non-profit organization devoted to creating inclusive playgrounds and programs that unite children of all abilities.
Aven's Village will be located in Greeley's Island Grove Regional Park, which has been used for recreation and community events since 1870. This public/private partnership launched a series of discussions to secure ideas for the theme and design of the playground.
The Mondy family attended one of the first meetings. As early advocates of the new playground, the Mondy family was delighted that the universally accessible playground would be named Aven's Village.
This will be the third all-inclusive playground in the state. School District 6 has 2,000 students (17%) with special needs; there are 512,000 children and adults with disabilities living in Colorado; and 7,000 children in Greeley & Weld County are being raised by grandparents.
Aven's Village will exemplify the care and compassion that Greeley citizens share in support of this community's youth. An accessible park in our community will mean that Aven and so many other children will be able to play with their family and friends without limitations.
Make Aven's Village become a reality at Island Grove by making a donation.
Check out the website at 
http://greeleygov.com/parks/avensvillage.aspx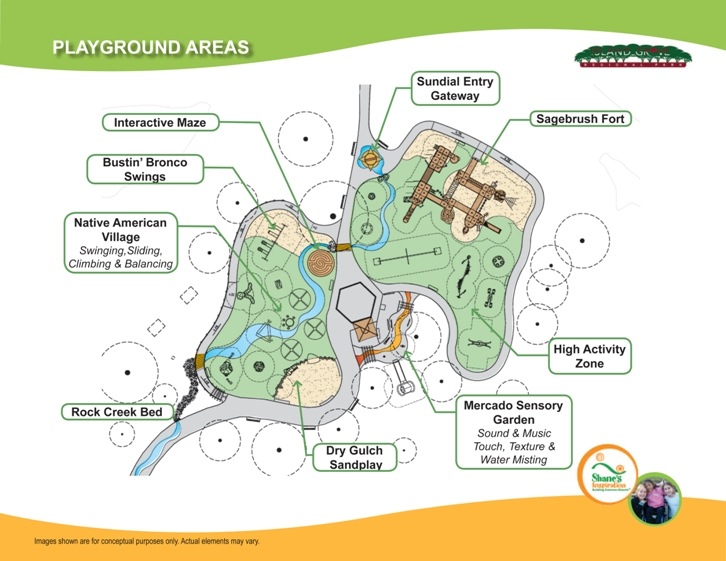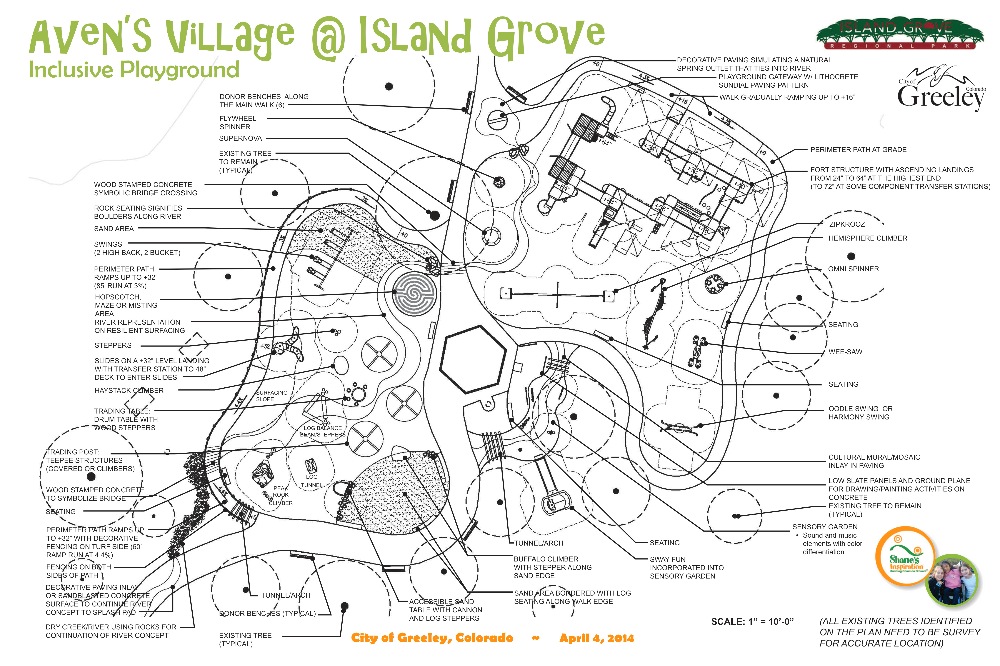 + Read More