Aylesbury; the Right to a Community
£7,591
of £10k goal
Raised by
199
people in 6 months
We need funds to ensure that defeat is not snatched from the jaws of an important victory for residents of council estates across the country, who face the threat of regeneration.

In September 2016 the Secretary of State made a landmark decision, to refuse Southwark Council compulsory purchase orders for the Aylesbury estate regeneration.

The decision held that Southwark Council acted in breach of the leaseholders' human rights and that it failed to fulfill its duty towards people who come from black and ethnic minority backgrounds.

The decision against Southwark has given hope to the Aylesbury leaseholders, many of whom are elderly and face being thrown from their homes and their community.  It also gives hope to many others , both leaseholders and tenants - not just on the Aylesbury but on estates everywhere, who face the threat of regeneration.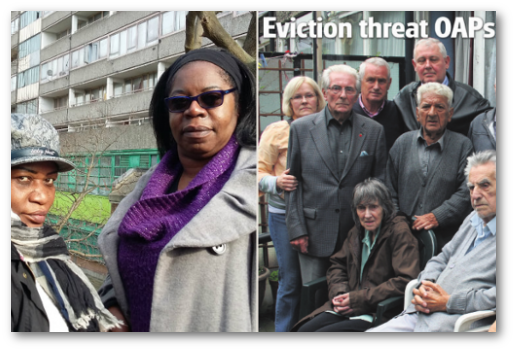 Southwark Council has chosen  to challenge the Secretary of State's decision in the High Court. It wants the decision  overturned, so that it can continue to bully leaseholders from the estate with the threat of compulsory purchase. Southwark must be defeated and the Aylesbury leaseholders' victory secured.

The 35% campaign  has fully supported the leaseholders in their battle to save their homes. We helped organise objectors to the CPO public inquiry,  made our own submissions and advocated on leaseholders' behalf. 

We are now appealing for funds to pay for a barrister to represent the objectors at Southwark's appeal hearing. By making a contribution you would be helping the fight against the privatisation of council estates and the displacement and destruction of local communities.

A legal opinion says that this decision could herald a new 'right to a community' for council estate residents,  a right that is sorely needed. Any contribution that you can make to this fund, small or large, will help both the Aylesbury leaseholders and be a step towards making the 'right to a community' a reality.

Jerry Flynn
35% Campaign - www.35percent.org

Links:
Aylesbury Leaseholders Group

Guardian: 'Government blocks plan to force out London estate residents'

BBC: 'Aylesbury estate: Government blocks compulsory purchase order'

Architects Journal: 'Aylesbury estate CPO ruling - what went wrong?'

The Guardian: 'What the Aylesbury estate ruling means for the future of regeneration'
Reuters: 'Staying put in run-down London estate, residents resist demolition'


Legal opinions:
Ashurst: 'Power to the People? - the implications of the refusal to confirm the Aylesbury estate CPO'

Herbert Smith Freehills: 'A new "Right to a Community"? Decision by the Secretary of State not to confirm the CPO for the Aylesbury estate'

Hodge, Jones & Allen: 'CPO on Aylesbury estate in Southwark blocked by Government'
+ Read More
Be the first to leave a comment on this campaign.