Help Rebuild Our School in Nigeria
$410
of $30,000 goal
Raised by
13
people in 49 months
The purpose of Rebuild Mission Africa Project is to restore, empower, and increase opportunities for  underprivileged children, youth, and women in Imo state, Nigeria through education, vocation training, and health services.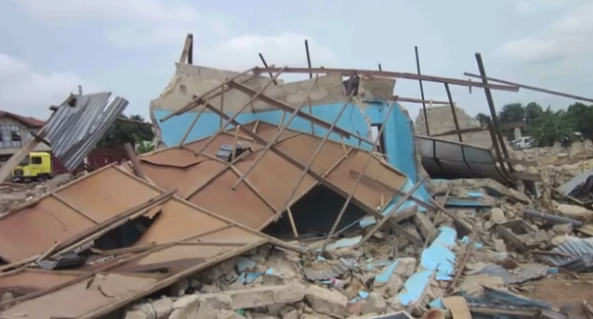 Mission Africa Project was initially launched by Bishop Kenneth Obi in 2004 while he lived and pastored a church  in the United States. In May 2012 he decided to return home, leaving the comfort of America after 28 years, to devote his full-time attention to transforming lives in Imo state, Nigeria. However, within 20 days upon his arrival their church building - which also housed their school, clinic, and orphanage - was demolished by the government without compasation.
It  left them heartbroken and outdoors without a stable place to continue their ministry work in the community. Many children and adults were left without education and many of the services they desperately needed.
Since then he has been working diligently to rebuild Mission African Project. After a long difficult struggle they now have a permanent site to rebuild the church, school, clinic, and orphange. Just like with Nehemiah, now comes the next crucial phase of construction - buildings and lives!
Our long-term vision is to empower the minds of youth to become catalysts of change, ground breakers, and legacy builders who will make an indelible mark upon society and history as we press towards the mark for the prize of the high calling of God in Christ Jesus!
Your donation will enable us to move forward with the initial phase of construction and ultimately advance the mission God gave us for the people of Nigeria. Thank you in advance for your support!
+ Read More