Art Attack Windsor
$1,870
of $3,500 goal
Raised by
53
people in 29 months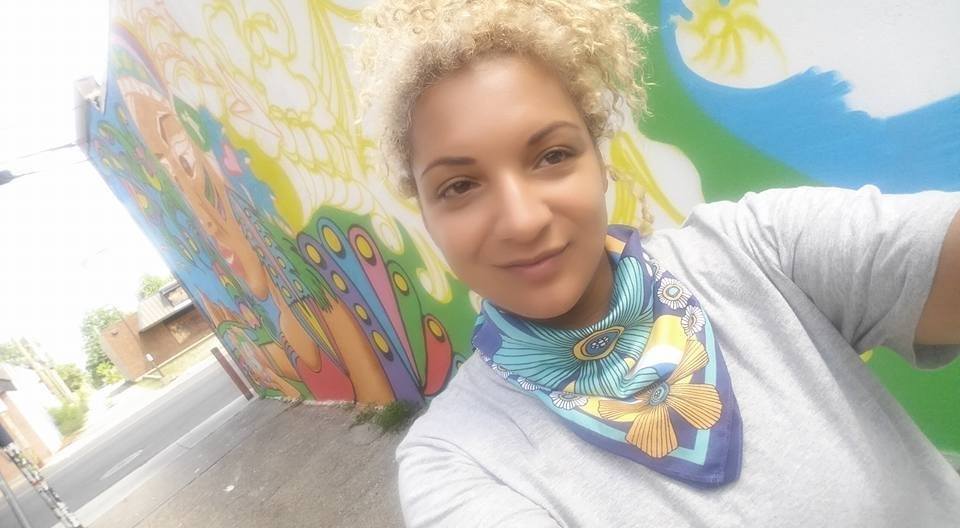 I (Jill Thompson), recently re-located  to downtown Windsor  from Toronto in March 2016.  I was delighted to come home, but being the colour junkie that I am, noticed a few areas downtown that looked rather drab.  This is why I started this Art Attack Windsor  project.  (Please like the Facebook page)!
Art Attack Windsor Mission Statement:
To bring colour and beauty to downtown Windsor and it's surrounding areas one wall at a time.
Why are you doing this?
-decrease crime by giving Art Attacks (adding colourful murals, stencils or a pattern to walls of businesses in areas known to be frequented by the general public), can also include sculpture, installations, musicians etc. 
-to cheer up the community and inspire creativity and positive feedback
-to help increase property value to areas generally overlooked or written off as an 'eyesore' by most by installing temporary outdoor art galleries for the public to enjoy

Why am I asking for donations?
To pay for materials and labour of course!  Most of the areas that need the attacks the most are not getting the attention they deserve and I feel it is a small investment in materials for a big return in visual stimulation.
WHO is involved?
-Jill Thompson (organizer/fundraiser)
-local and international artists
-Organizations/Business/Property Owners (we always need their permission and perhaps some funding and overall support)
-The Community
-Other Artists who are into donating their talent (materials will be supplied)
WHAT is an Art Attack?
Art Attacks are basically meant to make people stop and stare, take selfies in front of or just plain walk past and enjoy.  The attacks can come in many forms;
-street art/graffiti
-fine art
-guerilla knitting
-sculpture
WHEN can Art Attacks occur?
As soon as funding for paint, primer, yarn (the list varies depending on art form) and labour are raised, they will take the artists different amounts of time to complete their attacks given the scope of each individual project.
WHERE do Art Attacks happen?
We have just finished the wall beside the Men of God food bank on Church and Wyandotte with the help of $1200 GoFundMe which was raised in 2 weeks by my friends alone.
Our next three attacks were partially by The Downtown Residents Association Windsor , Downtown Windsor Community Collaborative  and Pools by Angelo ,... but there are so many more areas that we would love to attack with your continued support and this GoFundme has made this project very successful! So let's keep Art Attack Windsor going :)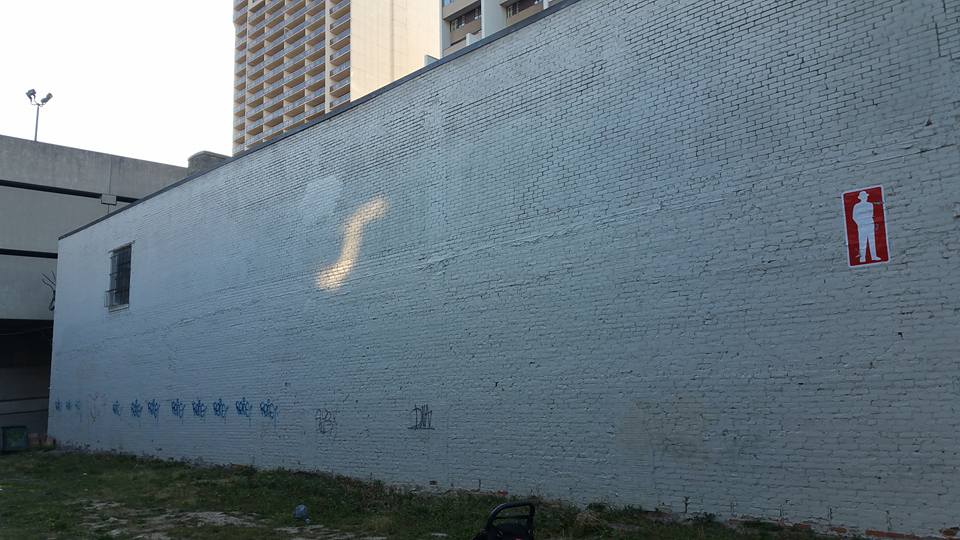 Our latest attack was the wall beside the new fur store that just opened up on Ouellette, next to a vacant grassy field in the same building as 29 Park. It used to be a store called 'Awesome" but it burnt down a few years back. Athena Design did a mural of lush green plants and bright exotic flowers to symbolize growth in our community. The owner has gave us the go-ahead for both walls (if we want), as long as it does not interfere with his projection of a '29' that goes up in the evenings.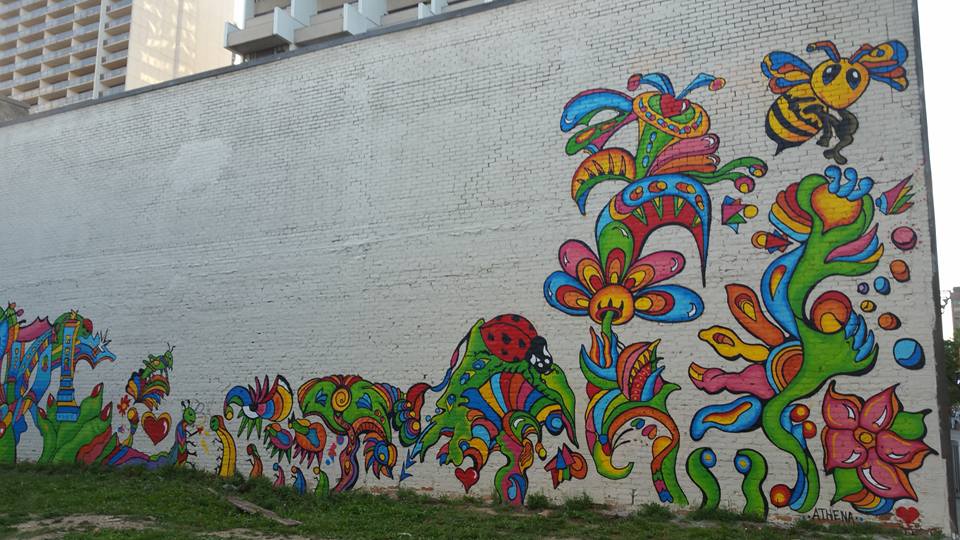 This mural makes people stop and stare, kids especially love it and get really excited when they see it, which is just what Art Attack Windsor was meant to do.  So far the response has been positive.  Looking forward to moving on to different locations with different artists,...let's see how far this can go?
Other future locations include;
-the shed in Bruce park (we have permission already) with painter Christina Marie Riccardi
-a second shed in Bruce park sponsored by POP Gallery hair salon by Peter Baillie
-Victoria Manor rest home on the corner of Victoria and Elliott with Toronto graffiti artist David Derkatz!
-A Yarn Bombing by The Hook Pusher on a light post on Wyandotte and Chuch
....and much, much more if this works out and we keep getting support!
Media:
 
CBC Radio Interview
CTV Story http://windsor.ctvnews.ca/mobile/video?clipId=946231&binId=1.1143900&playlistPageNum=1#_gus&_gucid=&_gup=Facebook&_gsc=sYFUNDj
Non-gofundme Donations:
Art Indeed www.art-indeed.com - $50
Sarah Sekersky - $20
Greg Rossyan - $60
Pool's by Angelo - $250
Downtown Residents Association Windsor  - $1200
Howard Morris - $100
Contact:
Jill Thompson 
artattackwindsor@gmail.com
+ Read More