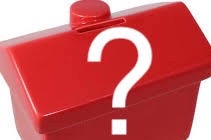 95
2
A Huge Hotel Complex on Winslow Way?
$15,075
of $14,850 goal
Raised by
114
people in 4 months
Help Us Fight for Our Voices to be Heard 



An 87-room, three-story hotel, restaurant, bar, business conference/wedding venue, music performance hall with balcony, and outdoor private lawn and bandshell, for guest use only, is planned for Winslow Way between Madison and Wood Avenues (where the Children's Hospital Bargain Boutique and adjacent empty lot are now).

This 71,750 square foot building will produce significant traffic congestion and noise on Winslow Way and in the surrounding neighborhood. As designed, it will diminish the quality of life for its Winslow neighbors.

On its website, the City of Bainbridge Island describes Winslow this way: "...the city, with input from the community, has managed to preserve its friendly aura, small-town charm, and natural environments. Islanders value the sense of country living...."  We are listed in the "15 Most Charming Small Towns in Washington."

Where is the "small-town charm" in a building the size of a moderate Costco? Where is the "friendly aura" in a plan that does not allow the public access or pathways through any of the amenities of the complex? How is the public to value the "natural environment" that nurtured the Giant Sequoia on the property, if it cannot see most of that tree because access to it is blocked by the building?

We hope to convince the City to permit the building only if the major impact of the building is reduced, and these concerns are resolved:


• the effect of an 87-room hotel, restaurant, and wedding venue on traffic on Winslow Way (six times the size currently allowed)

• the sound of weddings and events in the outdoor bandshell, bar music and restaurant noise

• constant smells from a restaurant kitchen

• the continual crash of bottles into dumpsters and the daily roar, back-up binging, rotting food smells and noxious idling of garbage and delivery trucks

• Parking overflow ( the hotel plan does not make adequate provision for employee parking or for peak event use, which they hope will happen every weekend. The architect plans to rent parking from nearby businesses or churches. )

•scale and volume of an unrelieved street-side building facade with no setback, porches, or other softening features


Please help us pay for additional expert and legal time so that we can represent neighbors' concerns during these final, crucial phases of the City's review process. This is the only way we can influence this hotel complex so that it becomes something we can live with, rather than something that diminishes our community's quality of life.


The City Planning Department looks favorably on this development. The Planning Department likes the idea of its being created by a "starchitect" who wants together an award for its being "green,"  (although its final "greenness" is not actually anywhere promised by the architect.)  The fact that the building is six times larger than the 15-story hotel allowed on the property seems not to have phased the Design Review Board. 

But neighbors live right around this planned huge complex, and we need the Planning Department and Planning Commissioners to hear our concerns. 

This hotel complex must be altered in ways that consider its site in "one of Washington's last small towns." As planned, its huge volumes dwarf our mixed community of homes and small shops.

With your help, we can resolve the issues of traffic congestion, loud music, noise and constant smells that will diminish "friendly, small town" quality of life in Winslow.

Please chip in today to help keep our community OUR community.

Thank you!
+ Read More