UnShame
$2,401
of $21,000 goal
Raised by
35
people in 41 months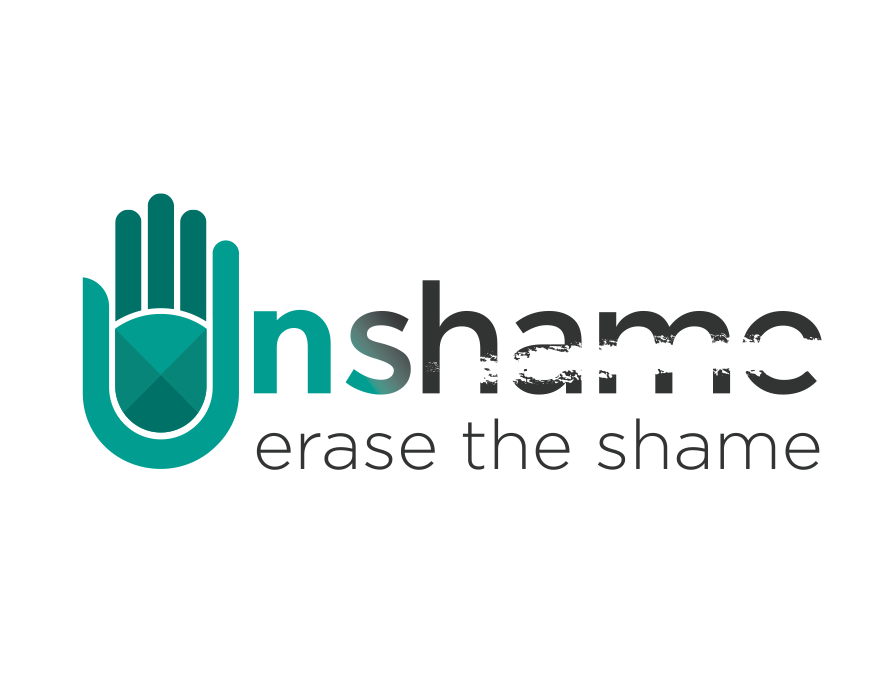 Gretchen's Story
"I was in my early twenties. I was student at UF.  I was asleep in my apartment. A man broke in. Armed with a knife, he blind folded, gagged me, and tied me up, and raped me."
Although an event from over 30 years ago, the memory is strong for Gainesville resident Gretchen Casey. The incident plays a role in the inspiration behind the UnShame campaign that addresses the injustice in shaming survivors and victims of sexual assault. We are raising money to pay for the launch of an online platform for rape victims world wide to have accesss to resources, encouragement and support. 
Gretchen believes a major reason people do not seek help is because they are experiencing shame. If the first person you disclose to is a friend or family member and they respond in a way that inflicts shame or implies even the slightest amount of blame, then why would you expect or trust a stranger or organization to treat you any differently?
Gretchen says it's not always what you're saying, but the tone and timing of how a person asks a question or responds. This can be applied to questions like, "Did you report it? Did you get a rape exam? How much did you have to drink? Why did you go there in the first place?"
Gretchen says it's the right of every victim to feel whatever he or she feels. Certain feelings are natural and can't be immediately undone. Numbness, shock, disbelief, confusion, fear, sadness, lack of control, anxiety and betrayal are all natural emotions. But shame is the one emotion that we can really do something about. It's a feeling that can sometimes be stopped before it even begins.
"Did you lock your door? What were you wearing? Had you had anything to drink that night?" 
Although no one ever asked these questions of Gretchen, she's considers herself lucky. These types of questions are common and often said without a second thought because as humans we try to make sense of why bad things happen. She said the meaning we attach to events in many ways characterizes how we think about them.  When we hear about violent crime, we want to feel as if we can prevent or control that from happening to us. But when a victim starts to wonder if they could have prevented an attack, they begin to hold themselves responsible - at some level.
Karma:  Good intent and good deed contribute to good karma and future happiness, while bad intent and bad deed contribute to bad karma and future suffering.
Looking back, Gretchen wanted to know why she was targeted, why this had happened.  She dwelled on karma, questioning what she could have done to bring this upon herself. After an arrest was made it was revealed that her attacker had a history of sexual offenses and that he was indiscriminant in selecting his victims.
It was the counseling she received from a Rape Crisis Center that ultimately helped her accept that no one was responsible for this man's actions other than himself. Being able to reframe what happened, re-establishing control in her life, and accepting the range and intensity of her emotions, is what ultimately helped her recover.  
"If I had not gotten help it could have been easy for me to believe that because this vile, brutal, humiliating happened to me, now I am vile and disgusting. Somehow, what he did to me made me like him: broken."
The Unshame website will address shame by teaching victim/survivors to neither over nor under- react to the feelings they experience.  
The UnShame Story
Although estimates vary, reports suggest that only 25 percent of people who report sexual assault seek counseling after the event. In addition, research on Adverse Childhood Experiences (ACE) has linked multiple health outcomes back to untreated traumatic experiences. Long-term untreated trauma and related anxiety cause disruption in not only brain development, but daily cycles of waking, resting, sleeping, eating socializing, exercising, playing and working.  Common increased risks among persons with high ACE scores were alcoholism, drug abuse, depression, suicide attempts, smoking, poor self-rated health, high numbers of sexual intercourse partners, increased sexually transmitted diseases, and increase in physical inactivity and severe obesity.
In the past few years, Gretchen has felt the need to answer the question, "how do we change that?"
Erase The Shame
The main message of UnShame is that there is nothing shameful in being a victim of sexual assault. No one is responsible for an attack other than the attacker. UnShame can teach people to live beyond a perpetrator's actions.
The UnShame application will serve several purposes. Some people get temporarily stuck. They limit how they see themselves, or how they believe others see them, as someone who didn't prevent the assault. UnShame.org will feed empowering messages to help victims see themselves from a different perspective. Friends, family and other visitors to the site will be able to submit messages of inspiration, comfort and encouragement to feature in this feed. Also artists and other inspired viewers will be able to share work inspired by the UnShame message.
But in order for words to have meaning and merit they have to be tied to an experience. Victims and survivors who have worked through their shame will be able to submit their testimony to support, inspire and empower others who may be working through a similar situation. The testimonies combined with supporters' encouragement are what will make UnShame's message resonate with its followers.
UnShame will also allow people to submit questions about how to cope with different types and stages of shame. Gretchen will answer inquiries in the feed to help anyone who may also be struggling.  
"Normally, I would tell anyone experiencing shame to call me," said Gretchen, "but what if I could answer one, and help hundreds who are struggling with the same concern? That is the beauty of an online platform."
Gretchen said she is not trying to replace crisis centers and victim services. Rather she is trying to reach the ones who have never called a rape crisis hotline. She is trying to catch the attention of someone who may otherwise never set foot in a counseling office. She wants to give victim survivors-in-hiding the opportunity to acknowledge what happened to them and realize that life continues.
In addition, she hopes it encourages friends and family members of survivors to express themselves.
"What if after a victim shared on Unshame, a friend commented and said, 'I never knew. I think you're courageous. I think you're amazing. I think that takes a lot of guts to say. I'm sorry that I wasn't there to support to you when this first happened.' Do you know what that could do for people?"
Gretchen said, 
"It brings people to their knees to know that the world is filled with good people and not just people that will take advantage of you."
She also hopes that UnShame will provide the opportunity for retribution for friends and family members who may regret their initial response or reaction toward a victim.
"There is power in the words 'This is what I wish I had said, this is how I wish I had handled it,'" she said. 
But Gretchen's dreams for UnShame do not end there. She thinks about other countries and other cultures where victim shaming is much more prominent. She thinks about countries were rape is a common practice and not viewed as a crime. She thinks about societies that use rape as a weapon or method of torture. Her hopes are that UnShame will provide something that would otherwise not be available to people in those areas.
Gretchen said that for those who want to come out, UnShame is a channel of expression. And for those who are not ready it could be the door to freedom.
"Ultimately what we want to do is teach people not to depend on justice to facilitate their recovery.  The accountability and reparation by an offender doesn't happen for everybody. Instead, we want to help people begin to look at where they do have control, which is what they are doing now, in this day, in this moment. The merciful thing about life is that it keeps giving you second chances," she said.
"Tomorrow is a new day. What can I do well today that is NOT decided by what happened to me in the past? We want people to 
address
 it and 
move
beyond
 it. 
Live
 beyond it. 
Live
well
 beyond it."
____________________________________________________________
"Out of the huts of history's shame, I rise;  Up from a past that's rooted in pain, I rise ."   - Maya Angelou
-------------------------------------------------------------------
QUICK SUMMARY                       
UNSHAME is an ongoing message movement which provides a platform or opportunity for inspired and sensitive people to post messages that erase the shame that often occurs after sexual violence.
UNSHAME is dedicated to the belief that there is no disgrace in being a survivor of sexual violence. We want people around the world to recognize the damage shame does to women, men, and children who have experienced sexual victimization. We want all humans to understand the scale of this problem and the harsh realities of sexual violence and the devastation that follows as a victim is continually degraded by shaming words and behavior. UNSHAME will also connect people with resources, services and blogs to help victims and survivors.
Our objective at UNSHAME is to "shift" the shame that victims encounter to empathy, resilience, and recovery.
You can help eliminate the unjust stigma of shame by first….
1. Donating to our web application fund 
2. Sharing our message on Facebook and Twitter 
3. Submitting a testimonial or letter of support for the participators of  our future site 
Shame that is connected to rape victims gets its power from unjustly placing responsibility for an entire event or course of action on the victim.  Help us put an end to this misplaced and hurtful stigma impacting children, women and men in each of our communities. 
Let's stop shaming victims.
**Please Note: All funds raised for this project will go strictly to the build, launch and promotion of this web application service. UnShame is a volunteer inspired campaign.  UnShame is not making any profit whatsoever from this campaign. 
-------------------------------------------------------------------
SPONSORS: 
Hello, 
My name is Kelli and I work for Liquid Creative Studio in downtown Gainesville. 
I built this Go Fund Me for Gretchen Casey and the UnShame team because we are trying to help them in their quest to defeat victim shaming. 
This team of committed victim advocates needs help establishing an online presence and recruiting support to launch the UnShame Campaign and web application. 
If you cannot help financially, please share this campaign with your friends and family and help us get the word out! 
Thank you for your participation. You may have just helped someone move forward in their healing journey.
+ Read More