Ty's Road To Recovery!
$53,420
of $55,000 goal
Raised by
496
people in 42 months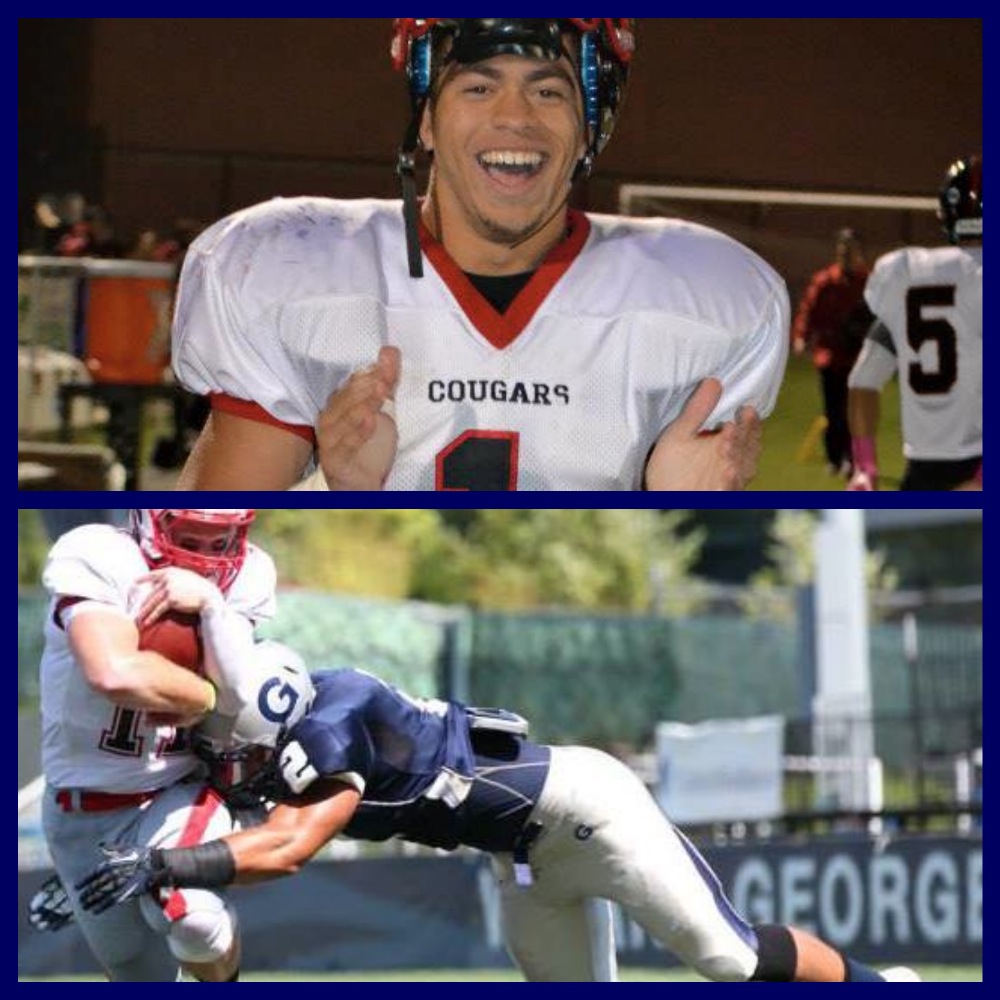 Many of you may have heard about the "Georgetown University Football Player that sustained severe neck injuries in the game against Saint Francis University..." this past Saturday, 9/5/2015. That football player is my cousin Tyrell Williams, known to most as "Ty."
My name is Monica Cochran. Tyrell and I are cousins, but more so like sister and brother because his parents, my Uncle Terry & Aunt Melissa helped my Grandmother raise me. This is aside from my sisterly-love for my little-big cousin! 
On Saturday, the unimaginable happened during the first quarter of the season opener game, which took place at SFU. While going in for a tackle, Tyrell sustained a severe neck injury shattering 1 vertebrae, fracturing another and fracturing the C6 disc of his spine. This left him experiencing paralysis in his legs. Doctors are optimistic that with surgery and rehabilitation, Tyrell will be able to walk again. After 9 hours of surgery at UPMC Altoona hospital, Tyrell recieved a spinal fusion with rods  from C5to T4, along with a prostethic intervertebral disc. Since surgery, Tyrell has been in ICU recovering well. Some amazing news so far... He's been able to move his right foot twice, flex his toe on his left foot and move his knee! Some have said his progress so far in such short time is miraculous!!! 
To know Tyrell is to love him! He is absolutely one of the smartest, caring, loving, family-oriented, driven, dedicated, charasmatic, helpful, and funniest people I know. Honestly, the list could go on! No matter how young or old, Tyrell is always treating people with love and respect.
Since the injury, there has been an outpouring of prayers and support for complete healing throughout his body. With injuries like this, the road to recovery can be a long and hard one, but Tyrell is motivated to do whatever it takes to recover from this injury saying, "I will walk again"! After leaving the hospital, Tyrell will be transportated to an out of state inpatieint rehabilitation facility where he will endure months of aggressive treatment. His parents & brother haven't left his side, staying with him at the hospital and at a local hotel which is not in their home state. My Aunt, his mother, will then stay with him when he's transported to the rehabilitation facility which that too is in a different state. The financial cost for the services are expected to be high, but the reward is priceless.
I'm starting this GoFundMe to help cover the expenses of travel back and forth for his parents and brother to be with him as he recovers in another state that is over 10 hours away, loss of income due to missing work to be with Tyrell, and help with anything Tyrell may need throughout his recovery. Any amount is appreciated! 
Please share this with your friends and family.
#Pray4Tyrell #Pray4Ty # WeBelieveGod #TyrellWillWalkAgain
http://espn.go.com/college-football/story/_/id/13601444/ty-williams-georgetown-hoyas-surgery-neck-injury
http://www.guhoyas.com/sports/m-footbl/spec-rel/090615aaa.html
http://bleacherreport.com/articles/2562103-ty-williams-injury-updates-on-georgetown-lbs-recovery-from-neck-surgery
+ Read More