SPLIT COSTS - a dramatic short film
$1,975
of $1,750 goal
Raised by
45
people in 39 months
Hello and welcome to our
GoFund

Us
page!
Many thanks in advance for taking a moment to learn about our film SPLIT COSTS. The cast and I are aiming to shoot in February. 
I'm an independent filmmaker located near Boston, Massachusetts and making movies is my passion. Over the years I've directed features, short films, award-winning music videos and documentaries and have also written numerous screenplays that have been optioned, produced and claimed several awards.
One aspect of filmmaking that I am very interested in is dramatic storytelling with a focus on intimate scenes charged with emotional volatility. The quiet that goes boom, the calm
and
the storm. Characters whose lives collide and sensibilities contrast is the type of material I really enjoy creating and capturing with inspired actors.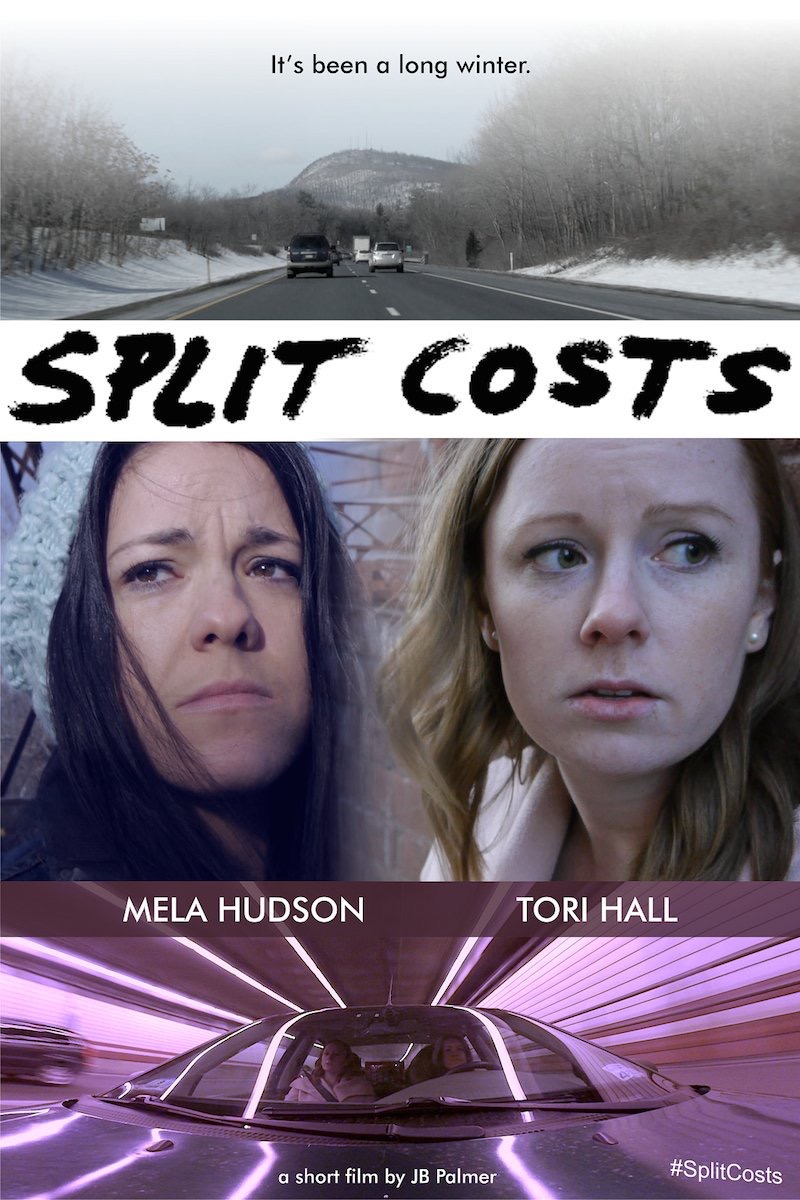 SPLIT COSTS is an 18-page script set in New England during the dead of winter. Two young women from disparate backgrounds share a ride to western Massachusetts where traumatic setbacks force each to make pivotal decisions at an unforeseen crossroads.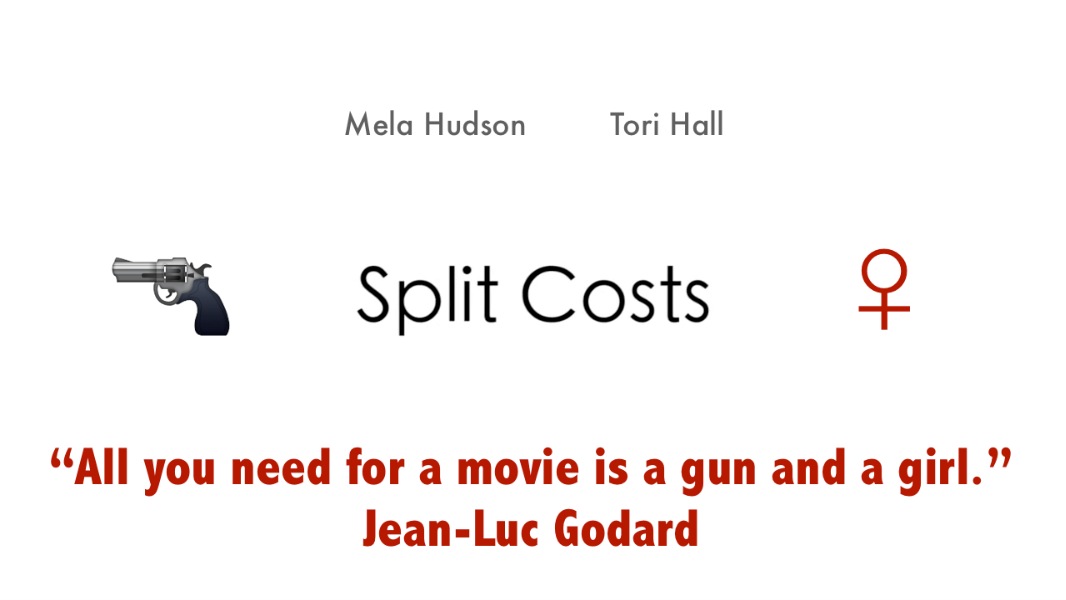 The story touches on fractured family dynamics, substance abuse, LGBT issues and explores what everyday people do when their lives are thrown into an unexpected tailspin.
Mela Hudson
 and 
Tori Hall
have been cast in the lead roles, Emma and Judy respectively. Each actor brings a unique and nuanced quality to her character; qualities which make cinema worth watching and will make this a story worth telling.
Tori Hall:
"I have always been drawn to roles that speak to the general public, which is what I saw in the role of Judy; she is so relatable and real, people of all ages who see Split Costs will feel the emotion and relate to both characters in some way. I am so excited for this project!"
Mela Hudson:
"What really drew me to
Split Costs
and Emma's character is the story's complexity. When Jeff introduced me to the script, I was immediately drawn to its depth of realism and the relevant issues the story touches upon. That's why I love filmmaking; we're letting people know they're not alone in the world and I think this story will definitely connect with audiences."
The cast also includes Boston actress
Jane Harte
who will be playing the role of Emma's mother Brenda and 
Lauren Kirby
will be playing the role of Helen, Judy's girlfriend.
Funds for SPLIT COSTS will be used for 'hard costs' such as lodging, food, travel, props, sets, and locations. I wanted to keep our budget reasonable as the cast is small and the crew will primarily be myself behind the camera, producing, directing and editing. As team leader of this short film, I will do my utmost to keep everyone updated and informed as the filmmaking process evolves.
Your contribution, no matter the amount, is deeply appreciated. We want to reward you with an exceptional movie, not with a bunch of marketing materials or soulless schwag. Funds that can end up on the screen instead of silkscreened on a tote bag make for a more satisfying filmed experience, wouldn't you agree? That said, your generosity won't go overlooked!
Thank you for taking part in this exciting project and I am grateful you are coming along for the ride. Don't hesitate to reach out with any questions. :)
Yours in film,
Jeffrey Blake Palmer
Somerville, MA USA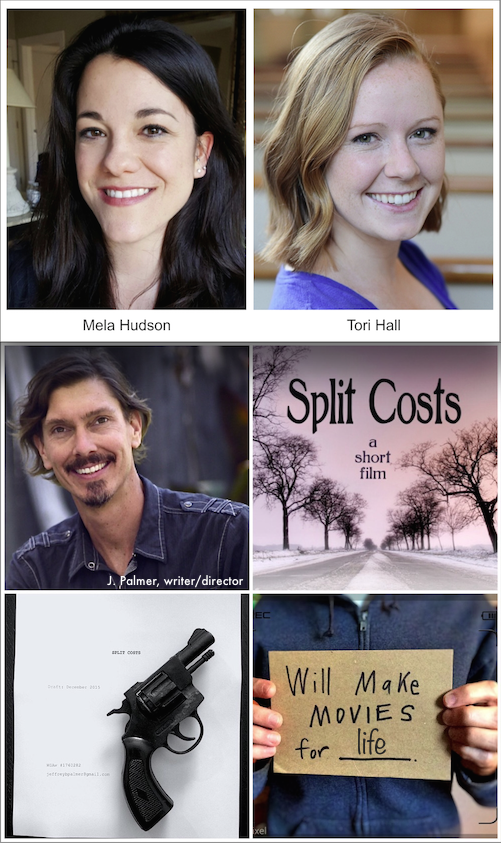 Main website
http://FlickerPictures.com
Twitter 
http://twitter.com/JBPixel
Stage32 
https://www.stage32.com/profile/371171/jeffrey-blake-palmer
Palmer's screenwriting awards include: The American Film Award, NYC Picture Start Film Festival, H.P. Lovecraft Film Festival, Summer Slam Film Festival, Woods Hole Film Festival
+ Read More