SOS-Save our Skunk - Rebuild Tunnel #1
$57,250
of $300k goal
Raised by
452
people in 46 months
On April 11 the famed Skunk Train had a tunnel collapse.
This tunnel was dug by hand in 1893 and we need to get it back open.

The risk of not completing is huge, without funding support we can't re-open the railroad. All of our equipment is stranded on the Fort Bragg side of our line meaning we can't even run operations from Willits.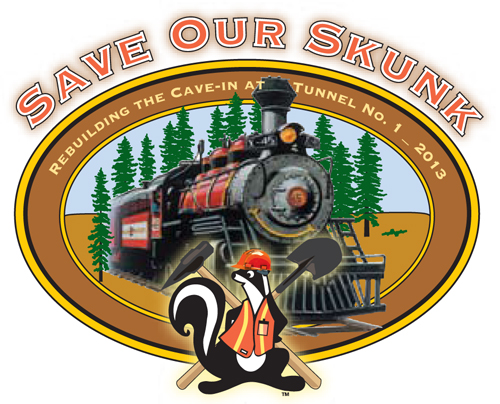 Today, the Skunk Train is a major economic tourism driver in Mendocino County. Of the 40,000 plus visitor we carry annually we know that 80% come to our county to ride the Skunk Train and of that 90% of them stay an average of 2.3 nights.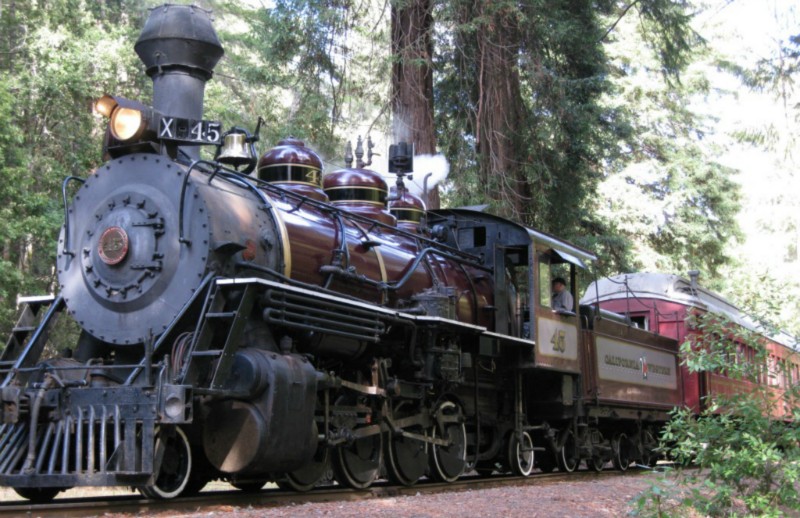 The Challenges - We are still licking our wounds from being called to serve our community In 2011. For 37 days we transported law enforcement agencies multiple times per day in a manhunt for a murderer who was in the hiding in the forest.
At the end of the manhunt we had spent / lost $200,000 in costs & revenue, and were unable to recouped a cent for stepping in to help. Now we need your help.


My name is Robert Jason Pinoli and I'm "The Chief Skunk" at the Skunk Train.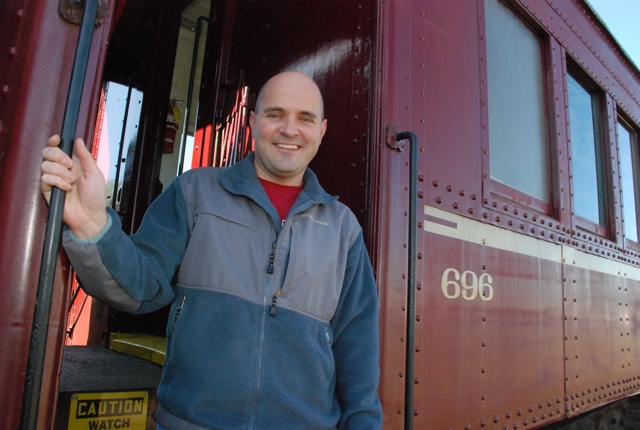 This marks the start of my 21st season and today we need your help to raise $300,000 to fix a cave in at Tunnel #1. Tunnel #1 was completed in 1893 (dug by hand), and is a monument to Chinese & Italian immigrants who painstakingly worked in very tough conditions for six years. 
Why am I doing this? I am passionate about railroads particularly the Skunk Train - I've been ridding this train since I was 3 years old and its become my personal goal to ensure this living breathing 128 year-old piece of American history is preserved for future generations.

The route of the Skunk Train is 40 miles through the towering Redwoods and this tunnel is located just 4 miles East of our depot in Fort Bragg.

All money raised above our goal will be used for other projects, like a new roof on our Roundhouse, to restore a caboose and an vintage fleet of passenger coaches. We will gladly provide copies of the invoices for the public to see that all the funds raised have been applied to the tunnel first.

+ Read More
Update 1
Posted by Robert Jason Pinoli
46 months ago
Share
Hi Folks - thanks so much for your support!

Between funds raised online, funds that have come in, and pledged funds we are nearing the 50% mark in our efforts to raise $300,000. In order to get the tunnel open and service restored we need your assistance - perhaps you can share our story with your friends.
+ Read More