Ruffino-Diamond Adoption Story
$32,006
of $500,000 goal
Raised by
432
people in 36 months
Ruffino Family Adopts All 4 of Elizabeth Diamond's Daughters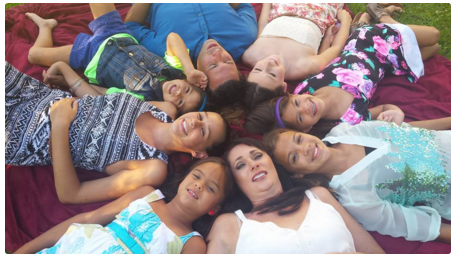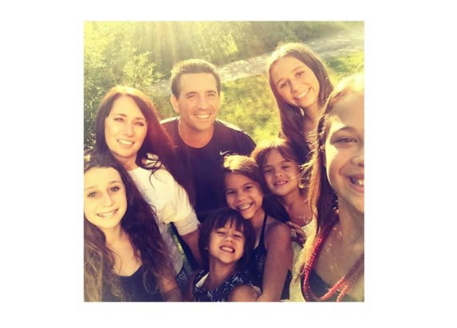 I thank you for taking the time to read this story as it is very near and dear to my heart. My name is Kristen Cooper (President of the Buffalo Wellness Center) and I am hoping by creating this page we can gather support to help the Ruffino family with the cost they have accured by adopting all 4 of our deceased friend's daughters (Elizabeth Diamond).
Elizabeth was my friend, mentor, and fellow board member of the Buffalo Wellness Center (
www.buffalowellnesscenter.com
). Her mission was to help inspire others become healthy: body, mind, and spirit. Elizabeth Diamond was so selfless, helping others cope with illness at the Buffalo Wellness Center, even when she was in the fight for her life when diagnosed with cancer herself. She gave until her last breath.
Elizabeth has 4 beautiful daughters and their father abandoned the family years ago sadly. Elizabeth told me she was going to ask Laura Ruffino, her childhood friend, to adopt the girls if she couldn't win her war with cancer. Elizabeth felt like Laura and her family had the values and heart to make the best life for her daughters. Elizabeth asked Laura, and she agreed to raise the girls in Liz's absence. With the father of the daughter's absent in their life, this was the best scenario for Elizabeth and brought her comfort in her last days knowing her daughters will be loved and raised in a structured home with 2 loving parents.
In April 2015, at age 40, Elizabeth Diamond passed away after battling cancer. Elizabeth was an author, motivational speaker, artist, and single mom who left behind 4 young girls:Tara, Samona, Ella, and Lilyan. Elizabeth friends, Laura and Rico Ruffino, have opened their hearts and their home to raise the girls. With Laura and Rico Ruffino having 2 beautiful young girls of their own, they now have a family of 8.
Friends of the families are asking for support in any way you deem you can help. The Ruffino family has always been the type of people to help others in need and now we are asking for help in their quest to provide an amazing life for the 6 daughters they now have.
They would like to turn their garage into 2 bedrooms to help give the girls more space. They have a space in the backyard dug out for an above ground swimming pool they were going to buy before they knew they would be taking the 4 girls in to live with them. It still sits waiting for the pool now that their priorities have had to change with accepting 4 more young ladies into their home.
The extra money we raise can go to everyday living expenses. Do not let the cute little bodies of their daughter's trick you, these girls can eat! And the Ruffino family does their best to offer organic and nutritional nourishment to their daughters. The girls are growing so quickly and keeping them dressed, fed, and in their dance classes and such, anyone can imagine how this can create financial stress.
If you know the Ruffino family, you know their big hearts and cherish their beautiful souls. To see their young daughters embrace the addition of 4 other young girls in their home and be so selfless is something you just have to see to believe. They have taught their daughters such a beautiful way to live their life from setting an example of always helping others and being ideal friends and family members.
Above all this family is doing EVERYTHING in their power to make the Diamond daughters feel loved and part of the family. It is the most beautiful thing we have ever seen. The marriage of both families is a true testament to humanity. The family has trouble asking for help because they have always been so self-sufficient, but it takes a village to raise a child.
As a friend of Elizabeth Diamond's and the Ruffino family, I am begging you to give what you can to help this incredibly motivational family. We have done other fundraisers; however we need more help. This family has kept them in all of their dancing, gymnastics, modeling, and other extra-curricular activities to help keep the girl's life as normal as possible. This is a responsible family who does not waste money; all funds are going to help make bedrooms for the children, food, college expenses, medical expenses, and so on. Please know the money they have raised thus far, is still not enough to help with their housing renovation to accommodate the large family now. This was a financially secure family until they took on 4 young girls, and now they need our help.
The Buffalo Wellness Center is a local non-profit who is dedicated to helping the Ruffino family live with less financial burden so they can focus on their love and life. If you have ANY questions on how you can help this beautiful family, we beg you to email us at kcooper@buffalowellnesscenter.com.
We thank you for taking the time to read this fundraising story and can promise you any donation is appreciated and will be spent on helping this family be able to do what they love: live, laugh, love, and of course pay-it-forward!
With Love & Hope,
Kristen
+ Read More