People Feeding People Outreach
$1,265
of $1,500 goal
Raised by
19
people in 47 months
penniesforpartnerships.com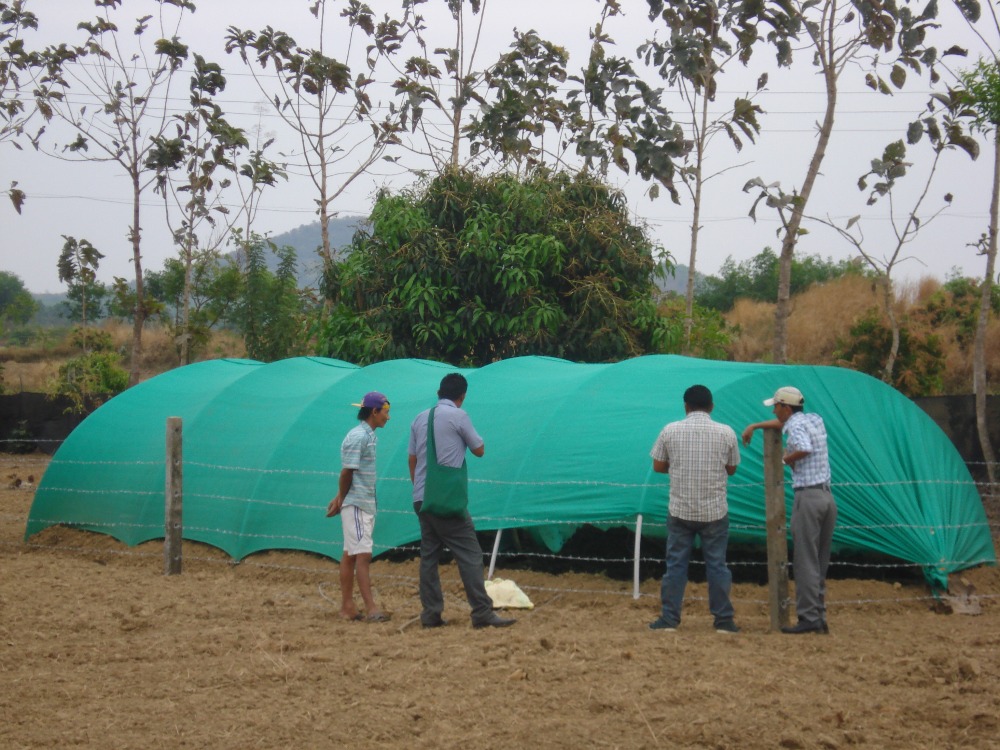 November 4, 2014
People Feeding People Outreach started in 2011 with random acts of kindness to supply rice (a staple food item in Indian meals) to poor Indian families facing food insecurity on a monthly basis. The project evolved into supporting a farming community in addition to a community living under plastic tarps. Following assessments of the Indian families and the Tibetan organic farming community in Mundgod, India we identified the lack of resources available to both communities. Since February 2001 we have supported both communities through the purchase of fair market value procurements of organic rice which has been distributed to the 15 Indian families in need. In an effort to establish a farm to table program we were able to increase the income of farmers and increase food security for families in need.
Phase II of the program started in January 2014 with the development of a shade hoop house pilot program to grow organic vegetable gardens in the Tibetan farming community and sack gardens for the Indian families. Both programs increase self-reliance and the recent outcomes of the pilot hoop house has proven to increase self-reliance for the farmer by supplying food for his family and additional income from sales of produce to surrounding neighbors. The success of the pilot program has received an approval from the Tibetan Congressional Assembly and we are ready to put the funds raised for the development project into motion and build 15 more shade hoop houses in the Tibetan Organic Farming community.
I am asking for assistance in travel funds for the purpose of monitoring and reporting on the expansion and development of the first Tibetan Organic Vegetable gardens and local food network. This is a very exciting time as it has taken nearly 3 years to get to this point which is important in development to go slow to make certain no harm is created.
Since 2008 I have funded my travels to start this grassroots project except last year I had a compassionate contributor who paid $1000 towards my travel expense to move the project forward. I am asking for support for the travel this year because I have recently faced car culture expenditures which took away from my funds saved to return this year. A friend suggested I do the GoFundMe!
If you would like to assist in this important initiative it would be greatly appreciated. It is truly a positive if the project can be monitored for proper reporting. In order to replicate this program in other communities around the world monitoring the implementation across the settlement will offer great insight for grant writing. Many of you have funded this project in the past and we have finally reached the epic moment where it's all going to come together. If you could please help fund me for the reporting piece it will be received with gratitude and appreciation from myself and all the beneficiaries of the People Feeding People program.
I have evaluated the minimal expense for travel and cost of conducting the evaluation with as much participation as I can offer and I need your help to bring this project full circle. My airfare was just over $1000.00 and my in country expense for travel, hotel and most important, translator expense, just for the project will be a minimum of an additional $500. I currently have collected just under $200 and am asking for half the airfare and only the incountry expenses directly associated with the project. 
The Dalai Lama will be arriving in the area while I am there so I will more than likely have even greater expense than normal because the hotels will raise their rates and I may possibly have to stay in a village further away with longer commutes. This will add to the cost listed above and is not included in the projection above. 
I depart for India 2 weeks from today and ask for your immediate assistance if you are interested in the project and please remember in the nature of Pennies for Partnerships even the smallest contributions go a long way.
Additionally, all funds raised above and beyond the need for assistance with travel will go to the Indian sponsored families to assist them with advancing their sack garden projects. We currently only have about 2 months of funds left to supply them with food and after startup costs for the sack gardens and seed bank, contributions will go back into the funding of rice purchases to assist the families.
Thank you for your consideration and compassionate understanding to the call for action.  Your compassionate outreach is much appreciated and as always in the history of the project I am just the messenger for those who care. It is with my greatest hope this project will advance food security for families in developing countries and the program can continue to be replicated for other communities. 
Namaste and Tashi Delek.
Leann Halsey
+ Read More
Be the first to leave a comment on this campaign.