ODD YM Navajo Code Talker Day 2015
$345
of $2,500 goal
Raised by
9
people in 44 months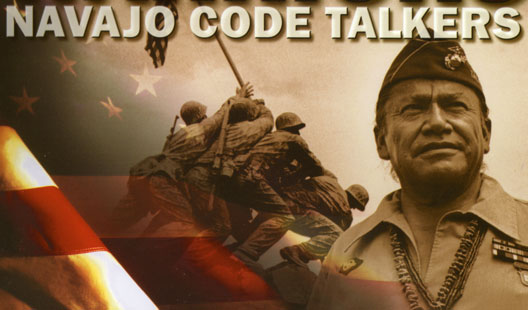 Every year since 2006, Young Marines from across the country gather in Window Rock, AZ, to honor and give praise to the Navajo Code Talkers from WWII. The Young Marines' theme for the 2015 event is 
"Teaching today's Youth about Yesterday's Heroes."
Participating Young Marines will have the opportunity to learn firsthand about the Code Talkers' role in history.  They will also be interacting with very special veterans and descendants of the Navajo Code Talkers.  They will be taking part in several community service activities such as cleaning up Veteran's Memorial Park and running a 5K.  They will be participating in fundraising events to help pay for Code Talker funeral expenses and other activities that honor their place in history.  These Young Marines will be attending a class about the Code Talkers, setting up flags and marching in the Navajo Nation parade.  They will be providing gifts for the Navajo Code Talkers and their wives and visiting the Navajo Nation Zoo and the Navajo Museum.    
"Navajo Code Talkers Day was an incredibly humbling experience,"
 said YM/Sgt.Maj. Blake DeWeese, National Young Marine of the Year, 2014-2015. 
"It provided a vivid depiction of the sacrifice and hardship the Navajo faced. We all had a greater appreciation of people as strong as the Navajo."
We are excited at the opportunity of participating in this historical event and we are asking for your help to make this experience possible for
9 Young Marines of the Orlando Devil Dogs unit.
They have worked very hard to demonstrate they will take full advantage of learning and appreciating all that they will be experiencing. Furthermore, they will bring it back to their unit and communities in Central Florida to continue to enhance one of their most important missions: 
Veterans Appreciation!
Your contribution will help cover the airfares, accommodations, meals and other fees and expenses to host the 9 Young Marines during the Annual Navajo Code Talkers Day events that will take place from
August 13th to the 15th 2015.
We appreciate your contribution in advance in making this opportunity come true for our deserving Young Marines.
Thank you in advance and remember to KEEP CHARGING!!!
Sincerely,
The very appreciative parents and ODD staff
*Stay tune for updates of the many activities the ODD unit is involved within the Central Florida area.  **To learn more about the unit and the Young Marines program, please take the time to visit their home page at: https://www.youngmarines.com/unit/orlandodevildogs/home
"The Young Marines, Impacting America's future - one Young Marine at a time"
+ Read More