Morongo Valley Fire: Highway Heroes
$6,235
of $500,000 goal
Raised by
60
people in 48 months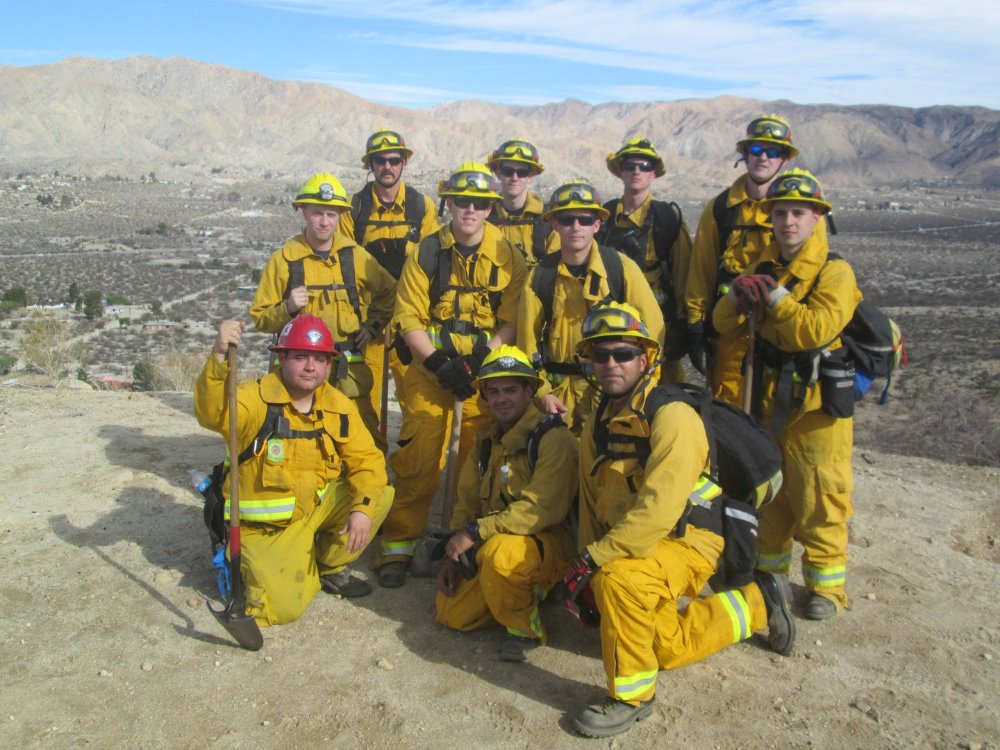 Check Out All These Links for Important Details:
Morongo Valley Fire Department 
Get To Know the MVFD Highway Heroes
Desert Sun:  December 8, 2014 Front Page News Article
December 14, 2014 - New Desert Sun Article
Morongo Valley Fire Department (MVFD) is the gateway fire and medical response resource located on CA State Highway 62 in San Bernardino County. San Bernardino County is the largest county in the United States.   Millions of miles are driven each year on this highway, which is known as one of the most dangerous highways in California.  One of the highway's most popular destinations is Joshua Tree National Park.  The highway also passes through the world's largest Marine Corps base in Twentynine Palms, California.

Responding to people in dire medical need where life and death seconds count is handled professionally every day by the  dedicated MVFD fire chief and a trained team of 25 firefighters, paramedics, captains, engineers, and reserves. 

Unexpectedly, the MVFD's Medic Engine 461, has gone down and is out of commission after 13 years in service on mountainous desert  terrain that most cars have trouble traversing. The MVFD's back-up engine 462 is a 1991 model that honestly looks like it should be in a museum.

In an unincorporated rural community of only 3,450 people, Morongo Valley does not have enough financial resources to purchase a critically needed 4 x 4 all terrain fire/medic engine to replace the current engine.

We are reaching out to family and friends far and wide to help raise the $500,000 needed to purchase a new fire/medic engine by Christmas.  A donation of any size will help us make this goal.  Donations up to $50 will receive a custom signed postcard from our grateful fire department team.  Donations up to $100 will receive a thank-you postcard and a Highway Heroes coffee mug.  Donations up to $200 will receive the signed postcard, the coffee mug, and a Highway Heroes tee-shirt.  Donations greater than $200 will receive the signed post card, the coffee mug, the tee-shirt, and an extra-special animated/singing firefighter plush toy dalmatian.
 These thank-you gifts are made possible by donations or discounted prices from several sole proprietorships and corporations:  www.JStriker.com of Santa Barbara (coffee mugs), www.Arosha.com of Santa Barbara (tee-shirts), www.ChantillyLane.com of Oxnard (dalmation plush dogs), K & M Enterprises ( www.kmrfd.com) of Morongo Valley, Swarat Signs of Morongo Valley (760.363.7400), and THE BODY DELI of Palm Desert ( www.thebodydeli.com).  Additional corporate sponsorship opportunities are also available!  All donations are tax-deductible to the extent of the law.

Think of it!  You can buy a piece of a real fire engine for your child, niece/nephew or grandchild this holiday season and you will ensure that the MVFD can respond to the next person in dire need.  We are grateful for your consideration and donation of any amount.

Chief Jock T. Johnson
Morongo Valley Fire Department
+ Read More
Be the first to leave a comment on this campaign.