Free Speech Road Trip
$208
of $15,000 goal
Raised by
14
people in 39 months
YouTube Channel

My Twitter Account
Facebook Fan Page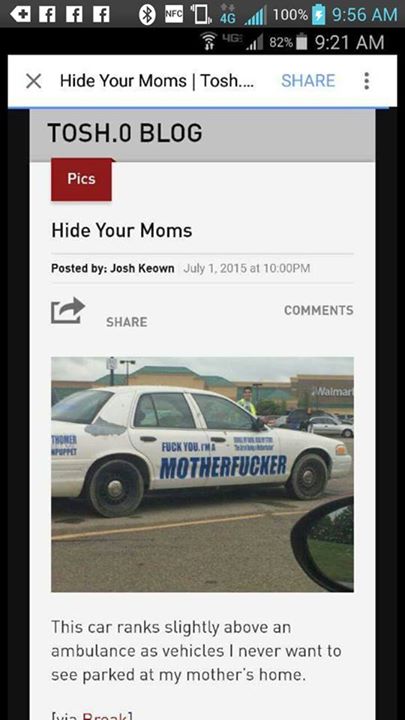 THE ART OF BEING A MOTHERFUCKER: Help push the limits of art and freedom of speech through a cross-country road trip performance piece.
▬▬▬▬▬▬▬▬▬▬▬▬▬▬▬▬▬▬▬▬▬▬▬
I'm a contemporary artist from the city of Cincinnati that has been put in handcuffs multiple times because of using 'words' in public. I've fought and won numerous battles in court. I've also found myself sitting in jail & spending thousands of dollars in court cost, fines, & legal fees all in the name of free speech. Despite your opinion, the ability to exercise free speech and use profanity in public is extremely important. If people are afraid to use words, if people are afraid to freely express themselves, we kill intellectual diversity. The loss of freedom of expression transcribes to a loss of freedom…that's wrong!
The fact that on some days over 1,000 people have called the police on me for driving my car suggests to me that a lot of people believe using 'profanity' in public is against the law. I find this upsetting because it means that a lot of people believe that free speech is against the law in America. My hope from this trip is to let as many people as possible know that they can use profanity in public while also having a fun time meeting cool people and uploading daily YouTube videos documenting my trip.
Exhibition Expenses:
▬▬▬▬▬▬▬▬▬▬▬▬▬▬▬▬▬▬▬▬▬▬▬
I need $15,000 because in order to display my art project/car on highways and in cities throughout America I'm going to need lots of gas. I'll also need money for lodging & food in order to maintain awareness while driving throughout the country.
I'd also like to hire a person to follow along in a rented car to record everything, you never know what will or could happen. I might end up in jail or with even more tickets. The goal is to drive from Cincinnati to Chicago and then to New York City and maybe into Canada…Then I plan on taking my car to LA and any major city between here and there, blogging with daily YouTube uploads about the response generated.  Money will also be used on car upkeep, making sure that it continues to be safe to drive.  We're going to be putting a lot of miles on my car, anyhting can happen.  I recently upgraded my insurance & got Triple A but even then, if I break down & it needs to be towed to a shop or if I'm in a wreck, etc... Cost can add up very fast.
So check out my story, if you can help that would be awesome and appreciated. Who knows, maybe we'll end up meeting each other during this epic motherfucking free speech road trip?
Risks and challenges
▬▬▬▬▬▬▬▬▬▬▬▬▬▬▬▬▬▬▬▬▬▬▬
If you watch my video you can see that I'm no stranger to dealing with the police. This trip produces numerous risks and challenges. I currently receive death threats from the occasional person, often find notes on my car. Run-ins with police that pull me over, harass me or threaten to taser me while putting me in handcuffs have also happened. Don't get me wrong, they're a lot of cool people and even the occasional cool cop that gives me a thumbs up or a middle finger but you never know. On top of this risk my car could break down, I have no idea where I could end up…lets keep our fingers crossed it isn't jail, and honestly vandalism has already happened to my car with people keying it, writing on it with paint/lipstick, etc. These are the Consequences of Being a Motherfucker I suppose and what happens when an individual is outspoken regarding something as important as free speech. Regardless, lets keep a positive frame of mind.
+ Read More
Be the first to leave a comment on this campaign.